Cars
This Indian Mercedes G-Class costs only 11,000 euros!
Allow, Force Motors Gurkha! What looks like a too small old Mercedes G-Class is something like the Indian equivalent of the Lada Niva Legend. Surprisingly hides under the quirky sheet metal potent off-road technologywhich gives the Gurkha amazing off-road capabilities. But the cheap price is no coincidence.
G-class optics in Jimny format

The Force Motors Gurkha is with three or five doors to have. With a length between 3.99 and 4.34 meters he plays more in the Jimny than in the G-Class league. Visually, however, it is clearly emulating the rustic Benz, which Force Motors bluntly admits on the website. The body builds on one Ladder frame with independent suspension on, all or only the rear wheels are driven. The all-wheel drive version even has a lockable center differential and a five-speed gearbox with off-road reduction.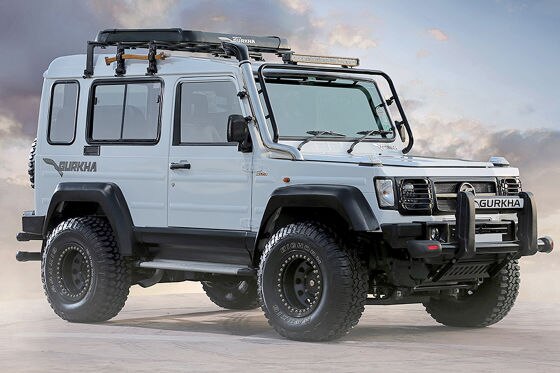 Together with a slope angle of 44 degrees at the front, 40 degrees at the rear and 21 centimeters of ground clearance, the Gurkha can probably rummage through pretty much anywhere. There are also various grids, bull bars, snorkels and 16-inch wheels with chunky tires to the tools for the terrain. The name "Gurkha" comes from a Hindu warrior of the eighth century. Force Motors also mounts an ax on the roof of the car. (Suzuki Jimny with G-Class optics from Wald International!)

Mercedes technology from the 1970s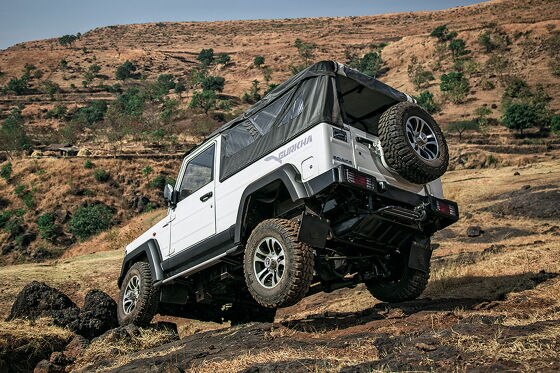 However, the Gurkha is not really fast. That alone Empty weight the short version is over 2.5 tons. She is with one 2.2 liter turbo diesel with 142 hp and 320 Nm torque available. For the scarce 2.8 tons heavy five-door is even just one 2.6 liter naturally aspirated diesel (!) With 86 hp and 230 Nm torque to have. (Advisory: Should I still buy a diesel?) But it can be even more blatant: In the early versions from 2013, the OM-616 diesel of the Mercedes / 8 from the early 1970s was still working! So are maximum 123 km / h possible. So the fact that only drum brakes grab hold of the rear does not really matter. The ancient technology explains the number on the price tag. When converted, the Force Motors Gurkha only costs in India around 11,000 euros! Even if that seems tempting, you should quickly discard any thoughts of importing. It is more than unlikely that this car will get a German registration.