Cars
This is how kids get started on motorcycles
Just got in the diaper, now a wheelie on the back wheel. "Why do you allow your child such a dangerous sport?" Motocross parents hear the question all the time. Sure, injuries can happen – but so can other sports.
The beauty of Motocross for kids: The kids have to move a lot, train their motor skills, their condition and concentration. But how and where do you start?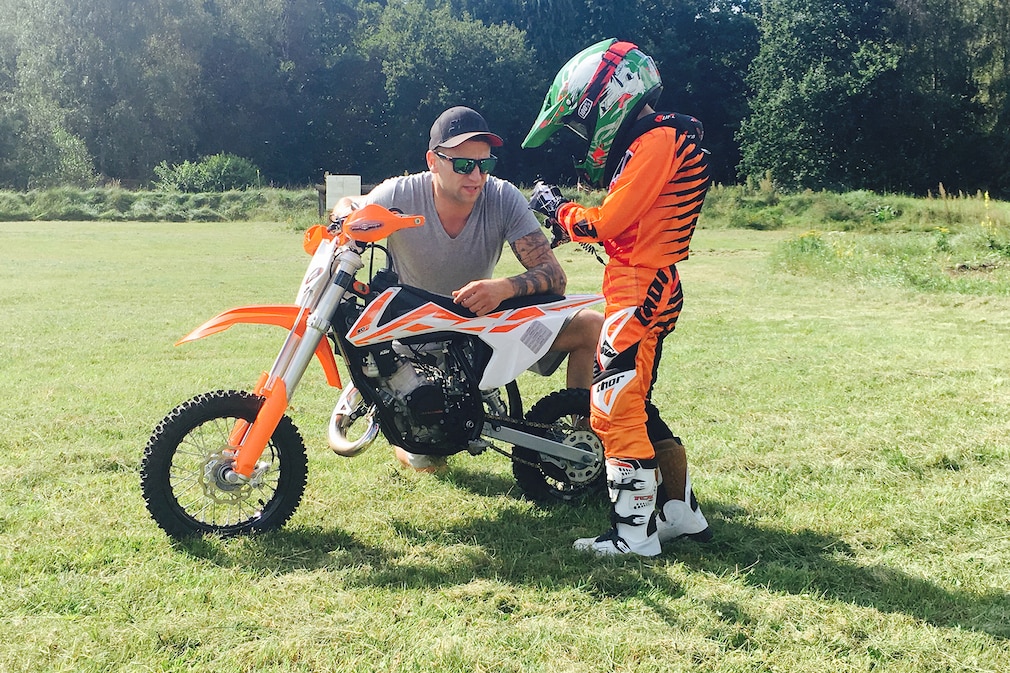 "The little ones don't have to bring anything with them except the will and the desire to want to ride motocross," says Ballerstädt. "We provide the protective equipment, the right children's motorcycle, and they will be accompanied and instructed by me in an individual lesson." The ideal introduction to checking whether motocross is actually the right hobby for the child.
In contrast to many other sports, the initial acquisition costs are high. For a motorcycle plus equipment and motorcycle trailer, 2000 euros and more are quickly due.
Motorcycle courses for children

06179 Teutschenthal / MSC Teutschenthal e. V
08132 Muelsen / MSC THURM
14532 Stahnsdorf / MCC Schenkenhorst
15517 Fürstenwalde / MC Fürstenwalde e. V
18442 Steinhagen / MSC Nordvorpommern e. V. Steinhagen off-road site
19086 Plate / PSV Schwerin
19288 Ludwigslust / MC Ludwigslust e. V
16845 Dreetz / MC Dreetz e. V
23824 Tensfeld / MCE Tensfeld e. V
23843 Bad Oldesloe / AMC Stormarn
29416 Salzwedel / MSV Steinitz
29633 Munster / MSC Munster
36205 Sontra / MSC Waldkappel-Breitau
36433 Gumpelstadt MC Moorgrund e. V. in the ADAC
37181 Hardegsen Electric Ride Park Hardegsen
57234 Wilnsdorf / MSC Oberes Weisstal eV
64850 Schaafheim / MSCW Schaafheim
65558 Kaltholzhausen / Motocross country
67227 Frankenthal / AMC Frankenthal e. V
72762 Reutlingen / 1st cycling and motorsport club Reutlingen e. V
88450 Berkheim / MSC Berkheim
94259 Kirchberg im Wald / MX School Bavaria
Kids MX School Enrico #239
ADAC Lower Saxony/Saxony-Anhalt registered association
ADAC MX Academy & taster courses
Motocross courses for children
"The first trial lesson is all about giving the children a feel for the bike and everything that's going on around it," explains Ballerstädt. "Everything is new to them. Wearing a helmet, putting on the breastplate, heavy boots on their feet and then the rattling sound of the little two-stroke machines." Parents should not underestimate how exhausting this can be for the child, even if it only does the first laps on a meadow.
If the child's heart then beats for speed, successes can often be seen quickly. Under the guidance of a trainer, you avoid making mistakes in your driving technique; this also means more safety and stability on the bike. The general rule is: drive, drive, drive – that's the best practice.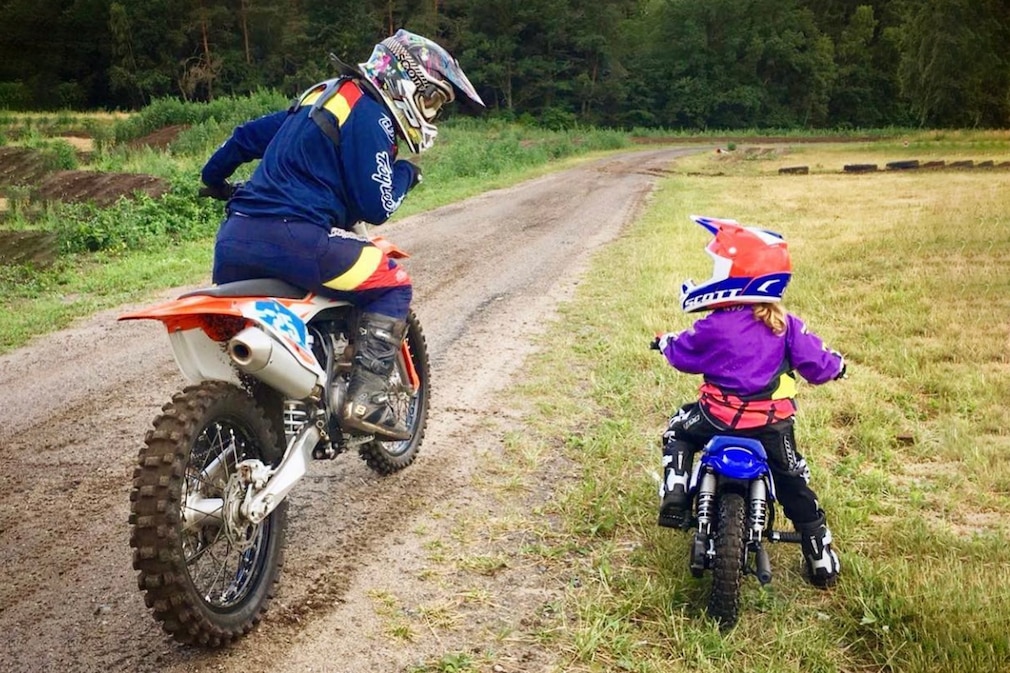 As part of children's training, clubs offer a good platform for exchanging ideas with other parents and joining exercise groups. Then the first races can come.
This is how you get started
• A taster course is not a birthday surprise. The child should be willing to drive. Even beginners' courses require your child's full concentration.
• Having fun comes first. Motocross is a cool sport, but overly ambitious parents are no help. Does your child want to drive? Fine! Is your child afraid? The taster courses are also there for that – to let it be easy.
• calculate costs. Can we afford this sport? Trailer, bike, protective equipment, training fee. The exchange with experienced people helps with the assessment.
• Let the professionals do it. Parents should not interfere with the coach. It is best to behave calmly and wait at the edge of the track. That helps the child the most.
• Invest time. Without the support of parents, children cannot practice the sport. Not only do they have to be driven to the track, they also have to be looked after on site.
• Protective equipment is mandatory. The risk of injury can be reduced with the right protective equipment. Tip: Buy used children's motocross gear online and resell it later. Always buy new helmets.
• How old does my child have to be? Most clubs offer taster courses from the age of six.