Cars
This is the new Mercedes G-Class for special forces
At the world's largest military trade fair, the Eurosatory in Paris, the armaments group Rheinmetall is showing the G-Class in combat gear: the Caracal. The name of an Afroasiatic, medium-sized wild cat says it all! Fast, manoeuvrable and operational on any surface with all-wheel drive.
Its area of ​​application: transport of airborne and special operations units. It was created in cooperation with Rheinmetall, Mercedes-Benz and ACS (Armoured Car Systems). The G-Class has been popular with special units for years as a conversion, more on this in this report.

With guns and diesel six-cylinder

Depending on the application scenario, the Caracal can be equipped. The lightweight structure can optionally be equipped with protective elements for ballistic and mine threats. And of course, the Caracal also carries weapons. The ring carriages can accommodate standard infantry weapons and anti-tank weapons.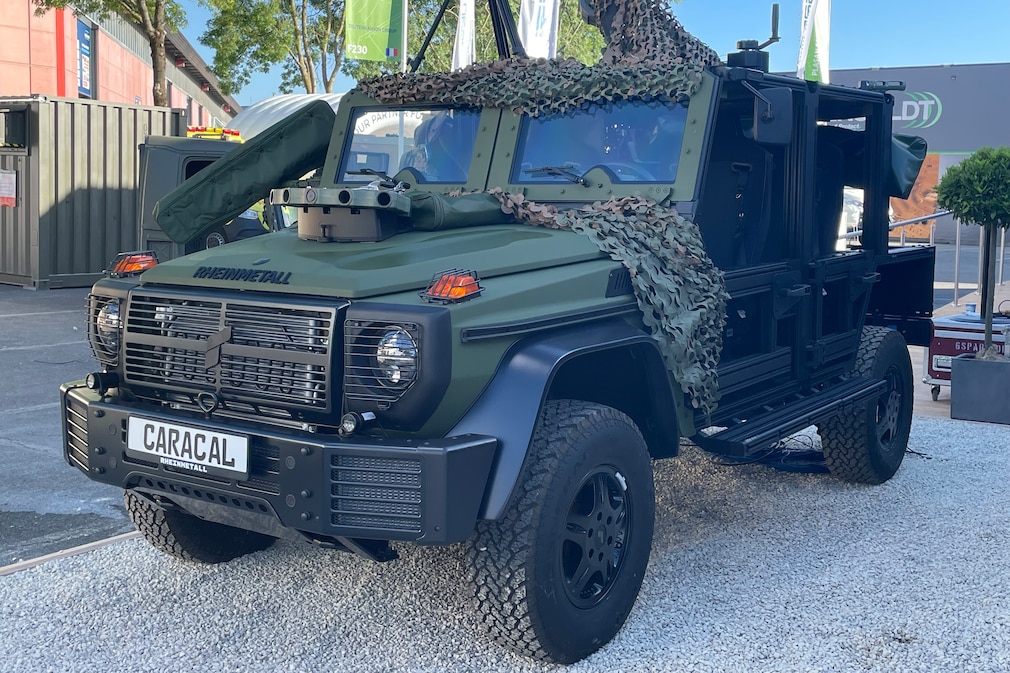 The six-cylinder Euro III diesel engine delivers 249 hp, giving the 4900 kg vehicle an official top speed of 140 km/h. Unofficially, military vehicles always have reserves.
Caracal will go into mass production from 2023

The Caracal's modular design and two available wheelbases allow for airborne operations in multiple roles. From a simple troop transport to an ambulance or as a logistics vehicle. The compact vehicle design enables
air transport of up to two vehicles in the cargo hold of a CH-53K King Stallion or CH-47F Chinook transport helicopter. The Caracal can also be carried as an external load.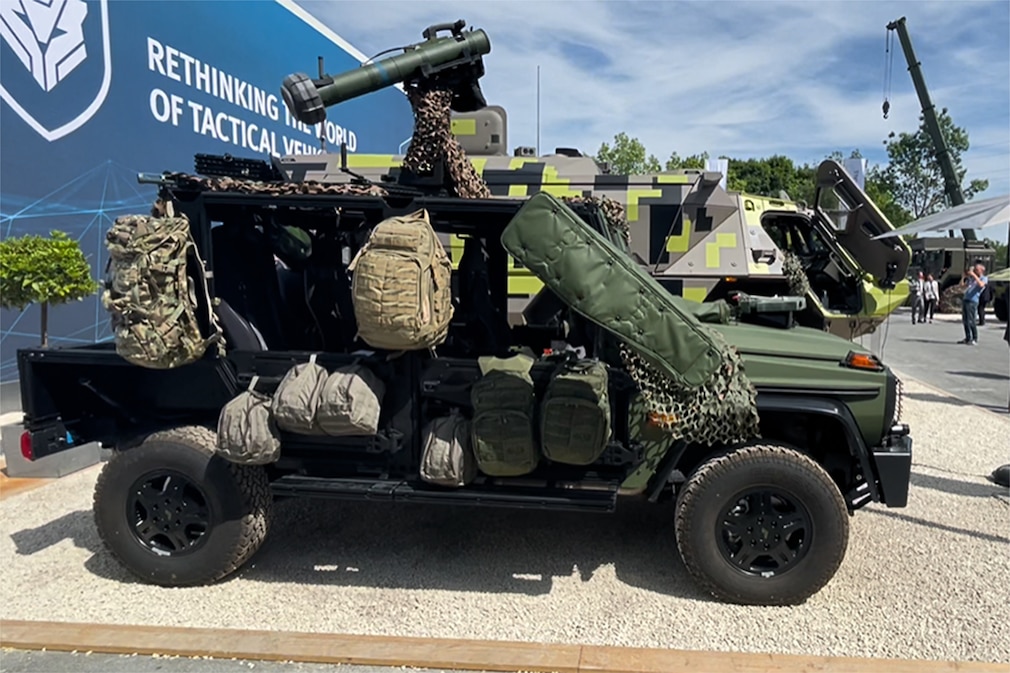 And that fits like a glove! Because at the beginning of June it became known that the Bundeswehr should get around 60 new heavy transport helicopters of the Chinook type. In combination with the Caracal, this significantly increases mobility in the operational area: Quick in, quick out! No long dangerous transit routes to the site.
The Caracal will be available for mass production from 2023. Rheinmetall offers full life cycle support of over 20 years.
As early as 2014, Mercedes was showing the Long Range Patrol Vehicle (LRPV for short) based on a 6×6 G-Class at the Eurosatory (click here for the article). This was then intended for special forces in northern Europe. A multi-role vehicle based on the G-Class followed in 2016 (read the article). Even then it was modular, even with bucket seats. The predecessor of the Caracal.