Cars
This sim racer gets tips from Verstappen
He is one of the high-flyers in sim racing: Michal Smidl won the 2021 Le Mans 24-hour race and is a two-time champion in the Racer League of the "Beyond the Pinnacle" Racing Unleashed championship. The Czech, who makes a living off his prize money, is heading for his third title in fourth year at Racing Unleashed this year.
Racing Unleashed (click here for the homepage) – this is the racing series in which the drivers chase a virtual 2022 Formula 1 model around the racetracks in high-performance simulators. 46-inch screens with a panoramic view and carbon fiber cockpits with an integrated sound system make the races in the racing lounges at various locations in Germany, Switzerland and Spain an almost real Formula 1 experience.
This weekend, the drivers of the Racer and Challenger League are driving at Brands Hatch. The races will be live on Saturday (with Fabian Vettel as co-commentator!) and Sunday from 10:50 a.m. on the Racing Unleashed Twitch channel and also here on this website. In total, the prize money is around 200,000 Swiss francs.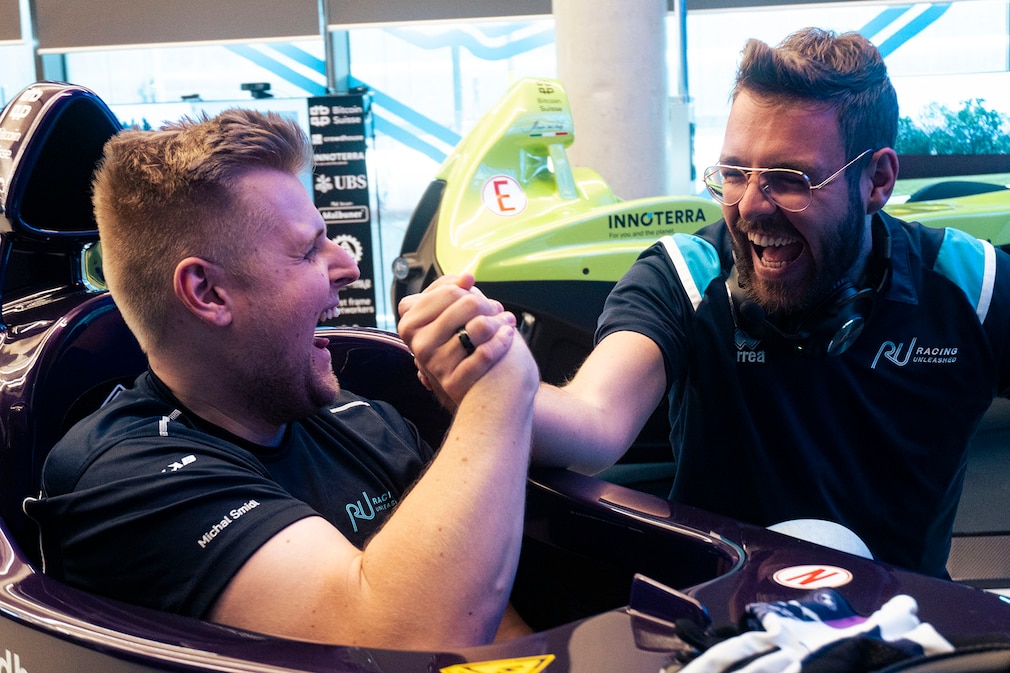 With three wins and a third place in the first four races, Smidl has already cleared 13,000 Swiss francs. He gets along well with the 2022 race cars. "The cars are easy to drive," explains the 27-year-old, who enjoys live shows at Racing Unleashed. "The atmosphere in the Munich lounge is great. I also like that we all sit in identical simulators, have the same equipment and therefore the same opportunities."
His parents are cheering on the live stream at home in Košťany, Czech Republic. They recognized the talent of their Simracing Mozart early on and encouraged it. At the age of three he was already driving super sports cars in Gran Turismo using the Playstation controller. At the age of 14 he got a racing seat with a steering wheel. Smidl: "In my early years I drove a lot. While other friends were meeting, I was chasing times on the screen.
In the meantime he has reached the top, drives together with Formula 1 world champion Max Verstappen for the Redline team, the best contact point in the scene. "It's totally surreal to me. As a little boy, I never thought that I would drive with a Formula 1 world champion," marvels the Racing Unleashed Champion of 2019 and 2020. "Max has a great mindset, shows a lot of commitment and is always at 100 Percent, which really drives the team."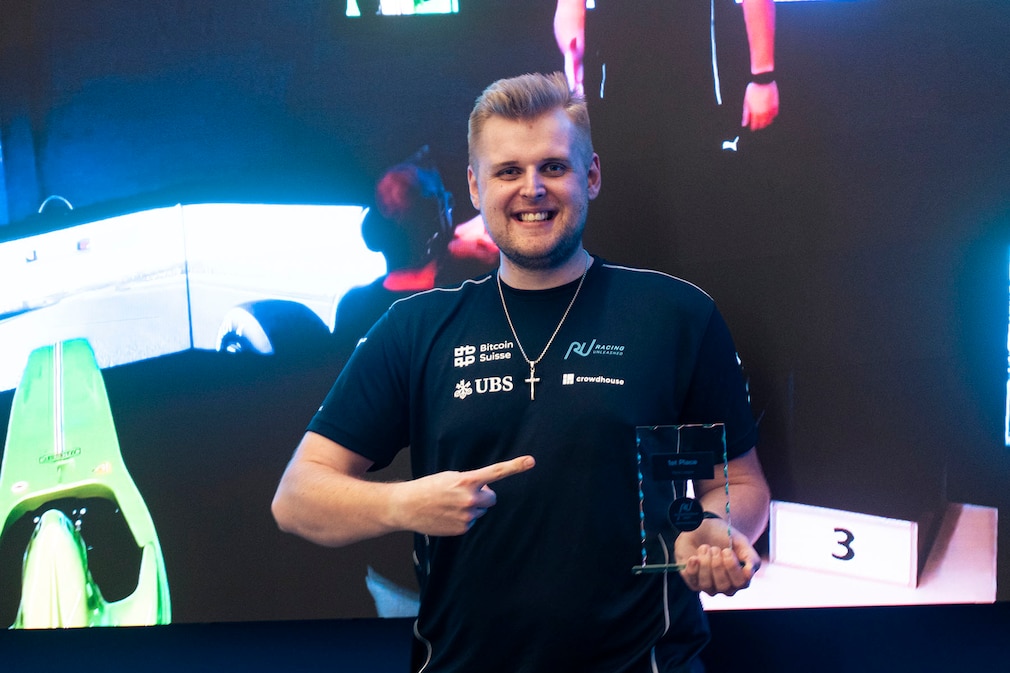 Smidl continues: "He has a natural gift, an extremely good driving feel and can steer very precisely. In addition, he knows exactly what he needs to adjust to the setup of the racing car in order to make it even faster." The Dutchman now and then has a tip ready for Smidl. "During Le Mans practice, he explained to me how he exits corners in the important corners. That got me a few extra tenths."
While Verstappen crashed into another team car, Smidl celebrated the victory. He achieved the Le Mans triumph together with Formula 2 leader Felipe Drugovich and Formula E driver Oliver Rowland.
However, Smidl, who has almost a quarter of a century of racing game experience, doesn't need many tips. "I see my strengths in the mentality. I always keep calm, especially when it comes to things over which I have no influence, for example when I am involved in a crash through no fault of my own." The "Race Craft" is also one of his specialties. Smidl: "I always know when and where I can overtake."
He will also need this ability at Brands Hatch this weekend. Due to knock-out qualifying at Racing Unleashed, the championship leader starts from behind again in a reverse-order elimination race. The race to catch up won't be easy on the traditional British circuit, which doesn't offer any long straights. However, with a lead of 45 points over second-placed Angelo Michel (Bernbeuren), he doesn't have to take any risks.
Time schedule
Saturday (Challenger League):
11:20 – 11:50 Knock Out Qualifying
13:00 – 13:30 Race
Sunday (Racer League):
11:20 – 11:50 Knock Out Qualifying
13:00 – 13:30 Race