Career
Thousands out of work, significant increase in unemployment benefits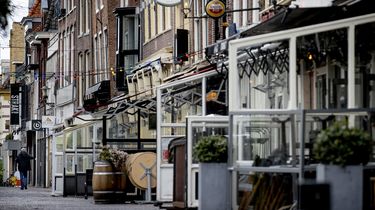 The corona crisis left 17,000 Dutch people unemployed last month, Statistics Netherlands reports. People also flocked to the UWV benefits agency for unemployment benefits.
The Central Bureau of Statistics (CBS) states that it has not happened since 2014 that the number of employed people in the Netherlands suddenly plummeted by 17,000 in a month. At the same time, the number of new unemployment benefits last month rose by more than 42 percent to 38,000.
"Clear development"
In the first half of March, it was still not too bad with the applications, says Rob Witjes, head of labor market information at UWV. "But in the second half of the month you see that the labor market is slowing down. Many more young people ended up in unemployment benefits in March. "UWV also sees a sharp increase in the number of new benefits in the catering and catering, temporary employment and culture sector." We expect a further increase in the number of unemployment benefits in April. benefits. "
CBS economist Peter Hein van Mulligen normally prefers not to draw large conclusions based on figures for just one month. But this time, he says, there is a very clear development. Especially people under 25 years of age resorted to unemployment insurance last month. In February, UWV provided 2,600 new unemployment benefits to young people, in March there were 7,500.
Floriculture
According to calculations by Rabobank, the corona crisis is hitting floriculture the hardest. But good news: on Wednesday evening the cabinet reported that they will be extending an extra 650 million euros to support floriculture, certain parts of the food horticulture and the French fries potato sector.
Farmers and horticulturists are happy with the extra measures, says LTO leader Marc Calon. "Large groups of farmers and horticulturists cannot go anywhere with their products."