Cars
Timo Glock: "German motorsport has a problem"
Timo Glock, after ten years as a BMW works driver, it will be over at the end of 2022 at the request of BMW. You made the farewell public on Instagram. How difficult was that?
Timo Glock: After ten years, a post like this really affects me. But it didn't come overnight. I sensed the trend relatively early in the year.
In the DTM you followed with Rowe Racing last year. Have you lost your speed?
no I proved that I can still drive fast in the Italian GT Championship this year. I'm confident enough to say it wasn't because of my skills behind the wheel.
As a Sky expert, you are part of Formula 1. But what's next for you on the racetrack?
At the age of 40, I'm not old-fashioned and I don't need charity. I want to keep racing, haven't closed the chapter and am open to anything. In Monaco, for example, Patrick Dempsey (Hollywood star and Porsche ambassador; ed.) asked me if we would like to drive a race. Maybe I'll give him a call (laughs).
It's clear that you have an affinity for DTM. Would you also like to drive at Le Mans?
Absolutely! Both the LMDh topic and the GT3 cars are interesting, which will also become a bigger topic again at Le Mans from 2024.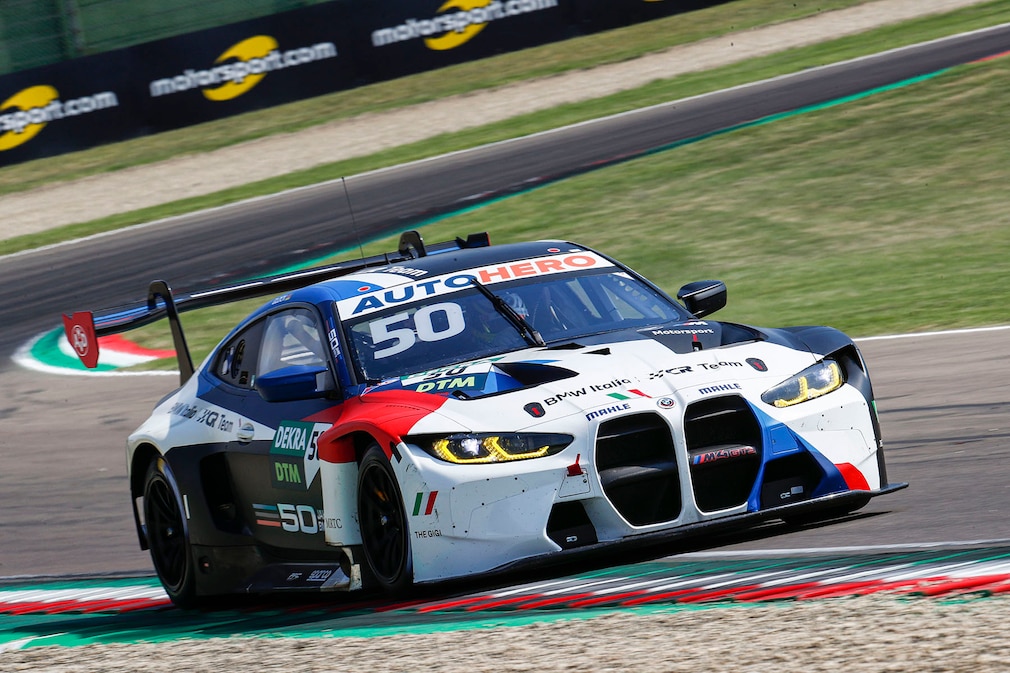 What does it say about motorsport in Germany when a former Formula 1 star is on the market?
A lot of. Because the much more important question is: Where should the offspring come from? The junior classes drive under the radar in Germany. At the same time, one wonders why Formula 1 no longer drives in this country. But if the circuits are left alone, they cannot support the budget. Motorsport definitely has a bigger problem in Germany.
How missing are the manufacturers in the DTM?
Very. Until 2020, not only private teams, but also the German manufacturers presented themselves in the DTM. This in turn has made the platform interesting for sponsors, brought in money and enabled the integration of junior categories. Because the manufacturers have withdrawn, this is no longer the case. The problem is that hardly anyone wants to adorn themselves with motorsport at the moment because it is considered to be harmful to the climate and backward-looking. That destroyed the entire base.
And now?
I think motorsport should be used again as a research laboratory and accelerator for a new, sustainable mobility. The topic of e-fuels shows how Formula 1 can and wants to play a pioneering role in the future (from 2026; ed.). Motor sport should be used to convey such topics – be it e-mobility, sustainable fuels, highly efficient combustion engines or modern materials – to the outside world. So he would be of great value for German car manufacturers right now.
At the same time, sport needs heroes like you to attract young people.
Absolutely. I too sat in front of the television back then, following the DTM and seeing legends like Roberto Ravaglia and Jockel Winkelhock drive in the BMW colors. And then, of course, Michael Schumacher became my hero. I think it's still the case today that boys and girls need idols. But if the heroes are no longer celebrated, there will be no role models for future generations. That's why we have to attack together before it's too late.