Cars
Timo Glock: Mick Schumacher very fair to Haas
Timo Glock, you are making your DTM comeback as a guest driver at Imola next weekend. How did that happen?
Tim Glock: That came relatively spontaneously. During a test, my team boss Roberto Ravaglia and I joked that we would have to contest another DTM race together at some point. Imola is the perfect race track for this and Gerhard Berger was very impressed. That's how we put together the package with BMW.

How excited are you?
Big. I've only been out of the DTM for half a year; but the M4 is a different car than the M6. However, the team has never really worked with Michelin tires. So this is going to be a huge challenge. At the same time, it's a great story to be returning with DTM icon Roberto Ravaglia.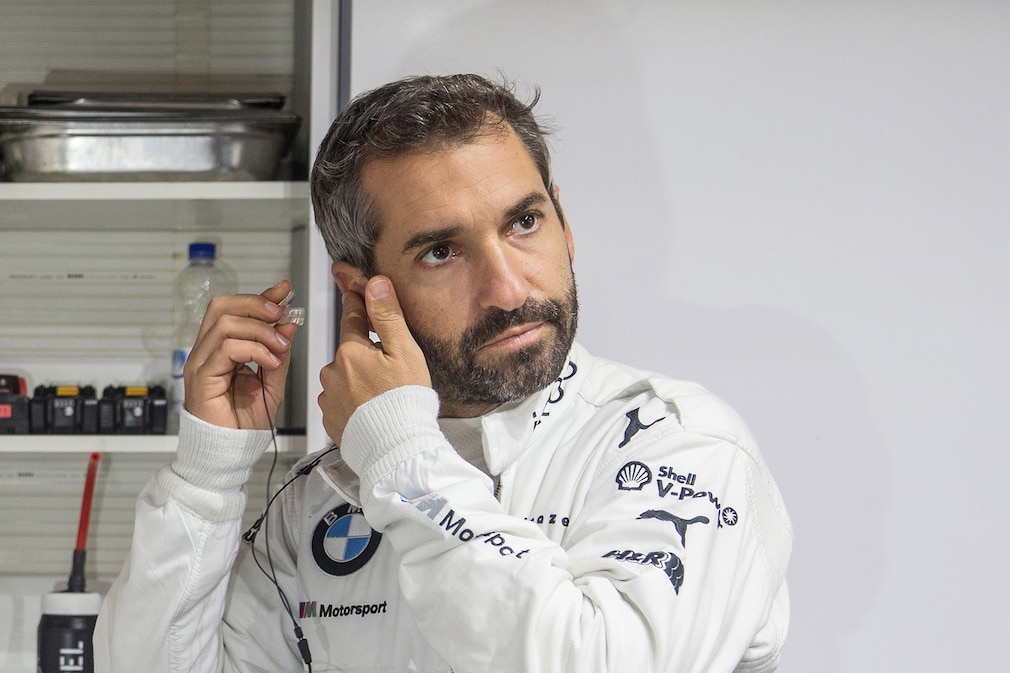 You never felt like you were gone. Your DTM retirement went under a bit. Why?
Good question. BMW decided that. Of course, the DTM is no longer a works event, so the individual teams decide which drivers to put in the car. And my name wasn't there. I would have liked to compete again in the DTM, but now I'm driving in Italy for BMW Italy.

How has it been in the Italian GT Championship so far?
We won the first race directly, in the second we finished second. Unlike in the DTM, victories in Italy are not weighted according to success, but rather penalty seconds in the next race. That's why we didn't have a chance to win in Misano recently.

BMW races an LMDh car at Le Mans in 2023. To what extent would that be an exciting project for you too? You are familiar with aerodynamic racing cars from Formula 1…
Absolutely, that would really appeal to me. The car is super nice, big compliments to BMW and. dallara I'm not involved yet, but I'd love to be there. Because as I said: I have a bit of experience with such cars…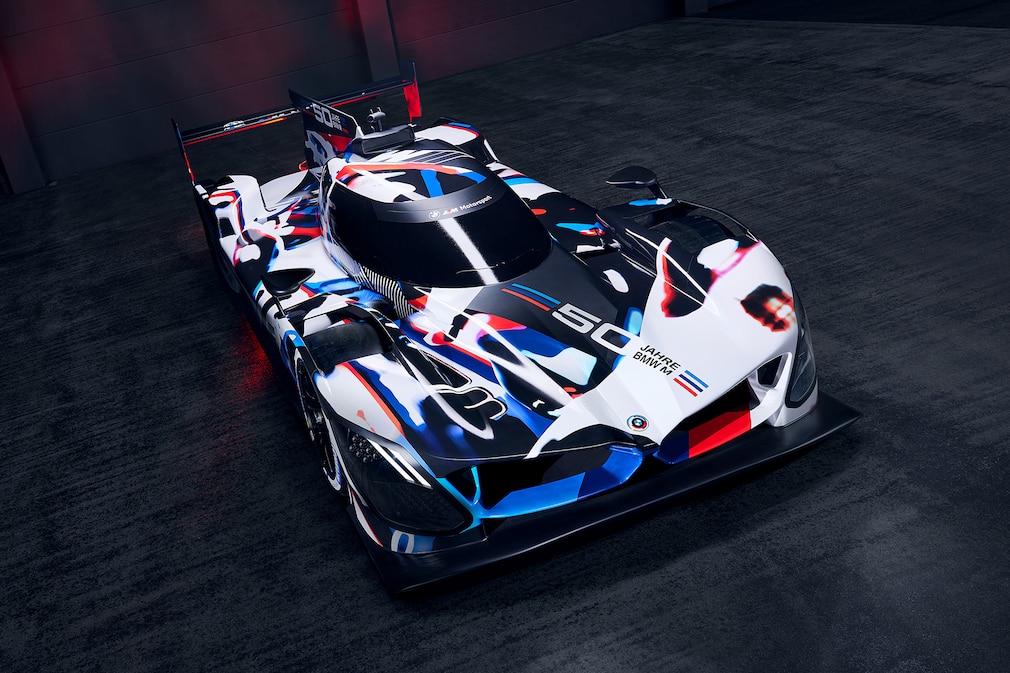 How much has the Le Mans legend fascinated you in the past?
I've actually always loved sprint racing. But I got a taste for it when I drove the 24 Hours of Spa with Alex Zanardi and Bruno Spengler. That's when I realized what it means to drive a 24-hour race and how it also bonds you as a team. So the 24 Hours of Le Mans is definitely on my list.

But there is another sport that you now practice very professionally: table tennis! Challenge the Formula 1 stars on Sky. How did you come up with the idea?
(laughs): The idea came from Sky last year. We asked ourselves how we could make interviews a little more fun. I'm an avid darts player, so that's what we started with. For this year we had to come up with something new and the table tennis idea came from Ralf Schumacher. But I have to say: playing table tennis and asking questions at the same time is an impossibility. But that also applies to the responses of the drivers. There are either pauses for thought or mistakes (laughs).

That's why you need the legendary headband…
… exactly, I always get that out of the second set and then the drivers are always so mentally shocked that the second set has been relatively clear so far. To me.

Who has been your toughest opponent so far?
I'm still unbeaten, but Nico Hulkenberg was already a house number in Bahrain. Frederic Vasseur (Alfa team boss; ed.) always comes by, we have to build him in from time to time. And who should be really good is Otmar Szafnauer from Alpine. So maybe we'll have to get one or the other team leader on board.

And how do the drivers react?
We shot Lando Norris in Barcelona when he wasn't really fit. He would have loved to smash the bat on the plate… (laughs).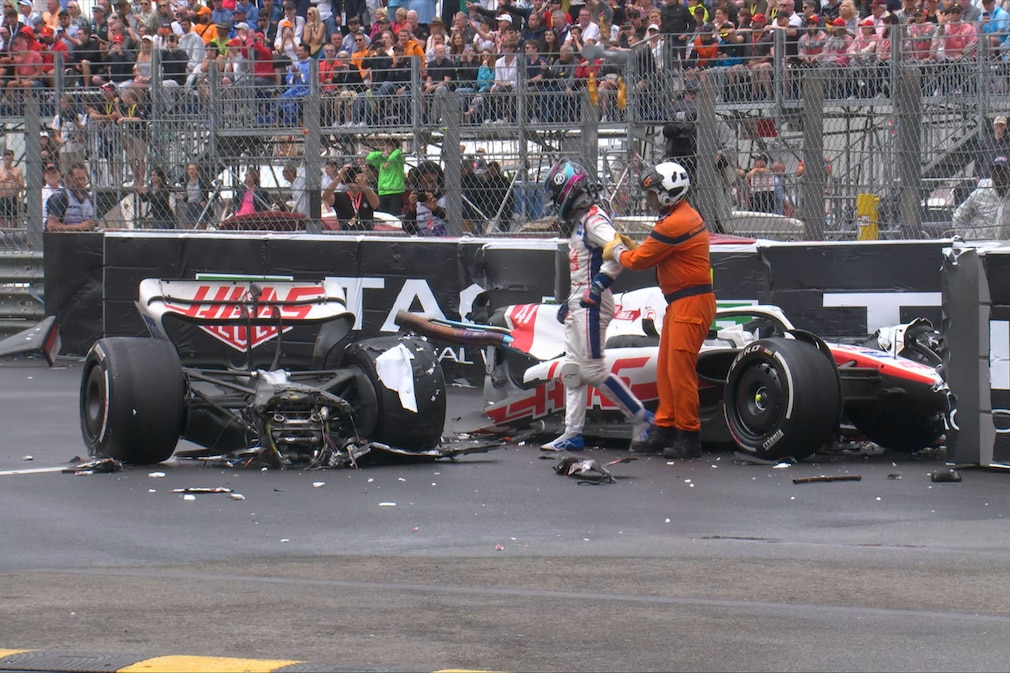 In Monaco you inflicted the first defeat of the weekend on Mick Schumacher. After that things didn't go so well for him.
Hmmm… I can't say it out loud, but all the drivers who lost to me never had a good Sunday – with the exception of Nico Hulkenberg. Apparently that's on the drivers' minds longer.

Let's stay with Mick Schumacher, whom you have always helped out in the junior classes. How much does it hurt you that he's being beaten up right now?
Of course, this is not an easy situation for him. But that's Formula 1: In the end, it's the results that count. I spent time with him at one or two races back then and of course it's not nice to see how he's being criticized. Especially since I know how it is in the first two years as a newcomer to Formula 1. There are many issues that you would never have thought would have such an effect on you. Especially when, after a good first year, a fast teammate comes around the corner in the second season and shows where to go. This moment alone subjectively increases the pressure. Learning from your teammates afterwards and putting what you have learned into practice simply doesn't happen overnight. If mistakes are added to this, the pressure from outside increases and journalists come up with uncomfortable questions. If you don't know that, it takes a few races to get out of the hole.

But the team has to help too.
Exactly. So I think it's unfair to just hit him. The team also made a few mistakes. Like in Barcelona: The gearbox was changed and, as far as I know, the wrong spring was installed. Then there's not a lot of talk about it. Sure, Mick shouldn't make certain mistakes, but as a racing driver he knows that himself. I'm sure he'll analyze it for himself and find a way out.

In addition, with Günther Steiner he doesn't exactly have the most sensitive of all team bosses. Have you ever had a boss who sidelined you in public?
no I've been fortunate to always have team bosses who said criticism straight to my face but didn't count me out in public. Although I've always kept criticism internal – and Mick does the same. He's very fair to the team. He could also certainly reveal more things that put him in a bad position.

How do you rate its pure speed? Here, too, he is missing the decisive tenths on Kevin Magnussen.
I think he definitely has the speed. The two or three tenths that are sometimes missing come because he thinks he has to try the crowbar now. Once the knot has burst, he beats his teammates or scores the first points, it becomes much easier for him.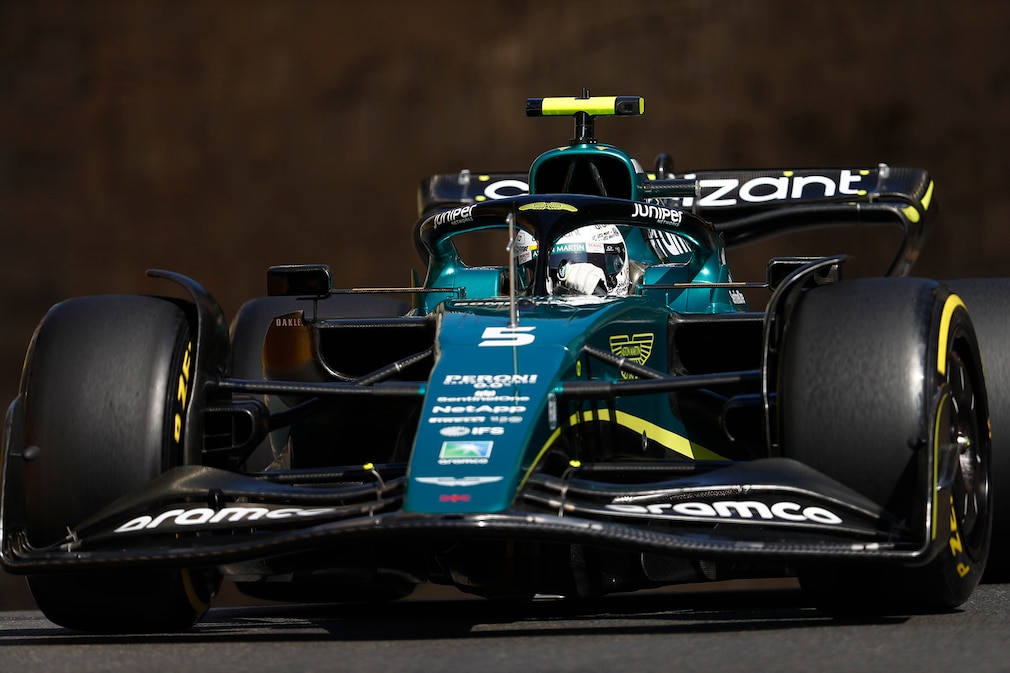 Let's talk about your other buddy from Hesse. Did Sebastian Vettel turn around after a messed up start to the season due to Corona and a bad Australian race?
Let's put it this way: A little calm is slowly returning. So I'm sure he's on the right track. The question is: how much performance does Aston Martin have left to take another step forward? That's not so easy with the budget ceiling. But I think you're on the right track.

Also with regard to a contract extension with Vettel?
I think he's still motivated. Otherwise he wouldn't work so hard. If he sees that the conditions are there to have a good package, I'm sure he will continue.

His team boss Mike Krack was also your motorsport boss at BMW. Can he put Aston Martin on the road to success?
I've spoken to him on the spot several times now. Of course, he imagined his start in the team differently. He first had to put out various fires and eliminate construction sites. Now the moment is coming when he can concentrate on the performance. He has to put the right people in the right positions. I believe he can. But it takes time and will be a long way. And you have to wait and see to what extent the team gives him the opportunity to implement his visions.

What impression does Lewis Hamilton make on you? The seven-time world champion doesn't look happy at being regularly beaten by young team-mate George Russell.
No, you can also hear that in his voice on the pit radio that certain things don't exactly make him happy. Things just don't come together this year. It's like a chain reaction. And then even a Lewis Hamilton stumbles. I also think a lot is going on in his head because he hasn't been in a situation like this before. Actually, he had his teammates under control as good as all of them – but George Russell is a different caliber. It remains to be seen how the whole thing develops, when Mercedes might be fighting for victories again this year, which I trust them to do.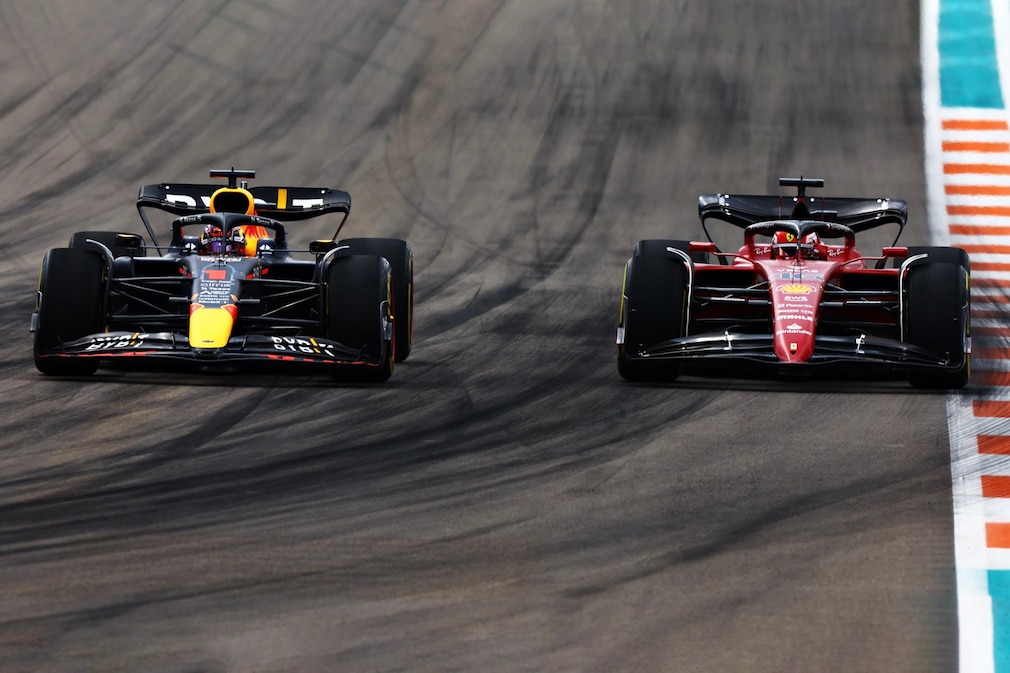 Ferrari dominated the first races, but lately the old routine has returned to the reds. Is the pressure too great to win your first title since 2007?
The strategy mistake from Monaco definitely shows the nervousness. And we know that the Italian press can be brutal. Nowhere is the pressure higher than in Italy. This can be an advantage for Red Bull, who act more calmly, in crucial phases. On the other hand, the season is long and Red Bull have also made mistakes. What you have to watch out for now: That you don't put yourself under even more pressure as a result of your current situation and get caught in a downward spiral. But in the end they have the performance and in Charles Leclerc they have an outstanding driver. They should quickly forget Monaco now.

Charles Leclerc sees the team duel at Ferrari clearly at an advantage. At Red Bull, on the other hand, Sergio Perez is preparing to make life difficult for Max Verstappen…
Over the year, however, Max is too constant and a tad better in my opinion. Just because of Monaco, it will not be the case that Sergio Perez drives a Verstappen around the ears. But the fact is one thing: the win gives Perez self-confidence. Red Bull is in the comfortable position of having two drivers to go in up front with. And if there is a situation where they take points from each other, Red Bull will find a way to sort that out…