Cars
Tire technology: why e-cars need different tires
When the electric BMW i3 rolled onto the stage almost a decade ago, not only its drive, the technologies and its design caused a lot of conversation, but also its overly narrow tires. They were only moderately popular with many interested parties and broke with the tradition that wheels had to be wide and have a low profile.
The spindly wheels were specially developed for the BMW i3 and offered minimal rolling resistance for maximum range. The situation was very similar with the front tires of the hybrid BMW i8 or the electric Tesla Roadster – wide wheels and electric cars only moderately go together as the technicians fight for every kilometer of range.
Completely new hurdles in electric car tires
More and more electric cars are now rolling onto our roads – and by no means all of them are on the road with spindly wheels. Nevertheless, the rolling resistance is of central importance. And the additional weight that models such as a Mercedes EQS, a Tesla Model X or an Audi e-tron GT bring with them due to the heavy battery pack is also reflected in the tires. This also applies to driving performance, because a Porsche Taycan Turbo S or a Tesla Model 3 accelerate from a standing start to 100 km/h in around three seconds – these are the values ​​of super sports cars.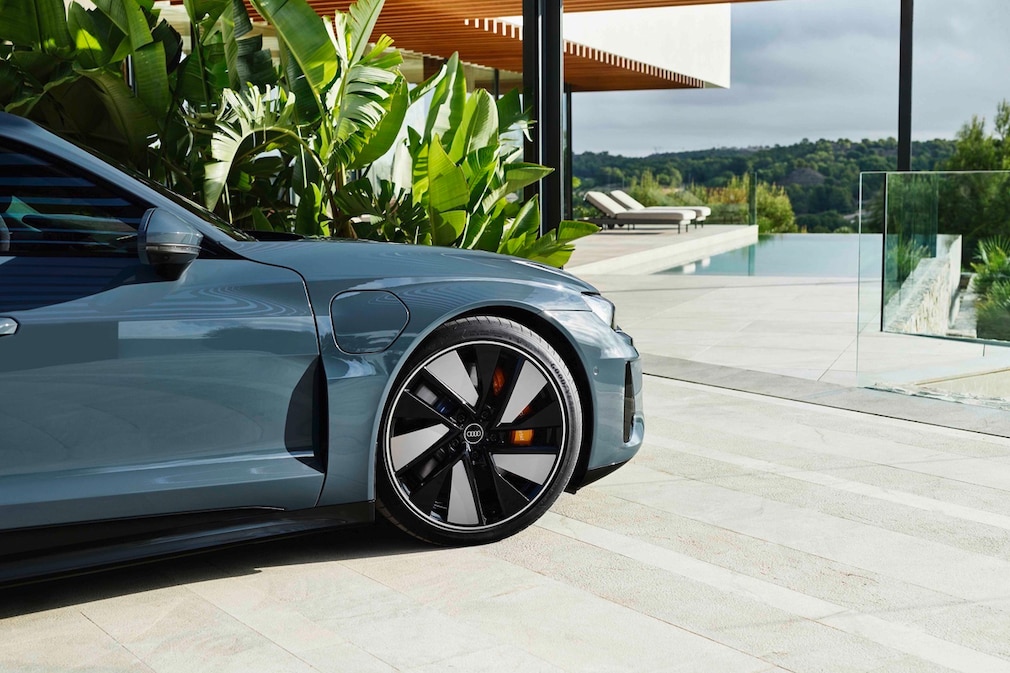 No wonder that tire manufacturers have to overcome completely new hurdles when designing tires for electric cars. The spectacular maximum torque of 600 or 700 Nm of the one or two electric motors, which is already present when stationary, has to be transferred to the road via the two axles via tires.
One of these tires is the Goodyear Eagle F1 Asymmetric 5, which is installed on sports models such as the Audi RS e-tron GT with its 441 kW/600 hp. From a standing start, the four-door coupé sedan accelerates to 100 km/h in little more than three seconds and has a top speed of more than 250 km/h. When Audi chose Goodyear as the original equipment manufacturer to bring the e-tron GT and RS e-tron GT onto international roads, the tire was technically adapted to the new conditions by the tire manufacturer reducing the movement in the tire tread, resulting in a precise steering and a higher level of grip.
Low rolling resistance for maximum range
The technically closely related sister model of the Porsche Taycan is also on the road with the adapted Goodyear tires Eagle F1 or similarly constructed high-speed tires from Pirelli. The tire offers low rolling resistance for maximum range, reduces rolling noise and should still be as comfortable as possible. Combining all this with appropriate grip and maximum safety is a development goal that is difficult to achieve. The electric Cupra Born is a compact electric model with Bridgestone tires featuring Enliten technology. This reduces rolling resistance by up to 30 percent, and the face drops by 20 percent.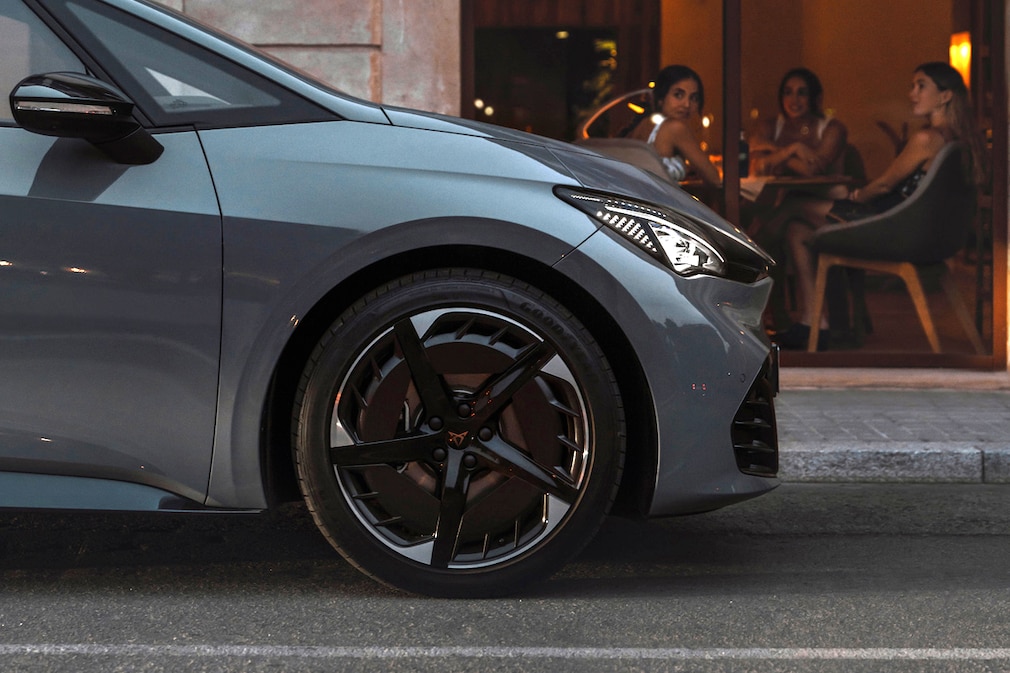 "The tires must be able to handle the instantaneous torque and added vehicle weight. They must also help increase the range between charges and reduce road noise, which is more noticeable with a quiet electric vehicle," explains Laurent Colantonio, Technical Director at Goodyear: "When we design a tire for an electric car, there are certain areas that we need to focus on. We can design the tread to create a larger footprint. Our tread design work also prevents that sound waves penetrate the grooves, which reduces noise."
Spare tires are taboo
With a curb weight of 2.2 tons, the requirements are very similar, but not the same as for other sports and super sports cars with a combustion engine. Depending on the vehicle class, such high-speed tires are usually offered between 17 and 21 inches, depending on the weight class and dimensions of the vehicle.
The American electronics manufacturer Rivian is equipping its R1S and R1T electric SUV and pick-up models, which weigh well over two tons, with specially developed Pirelli Scorpion off-road tires. And since electric cars are more about weight and space than combustion models, spare tires are taboo.
Some tires are optionally available with run-flat technology, so that in the event of a flat tyre, you can go a long way before you can safely replace the wheels. Bridgestone now offers tires that automatically seal themselves in the event of minor damage thanks to the so-called B-Seal technology. This prevents air from escaping.
Author: Patrick Solberg; press-inform