Cars
Toyota Corolla Facelift (2023): First drive in the fresh compact
Even world bestsellers need attention. So Toyota donated the Corolla (worldwide 47.5 million sales since 1966) an all-round freshening cure. A lot has already happened on the outside, at the front there are LED headlights with new lighting graphics and a sharpened radiator grille.
At the rear, the hinted rear diffuser catches the eye – even if Toyota still decorates the test cars with light camouflage foil. There are also three new paint colors: Juniper Blue (pictured), Midnight Teal Green and a classic metallic grey. The normal Corolla is not only based on the sporty GR version in terms of design, the two drives, two four-cylinder hybrids, have also become more dynamic.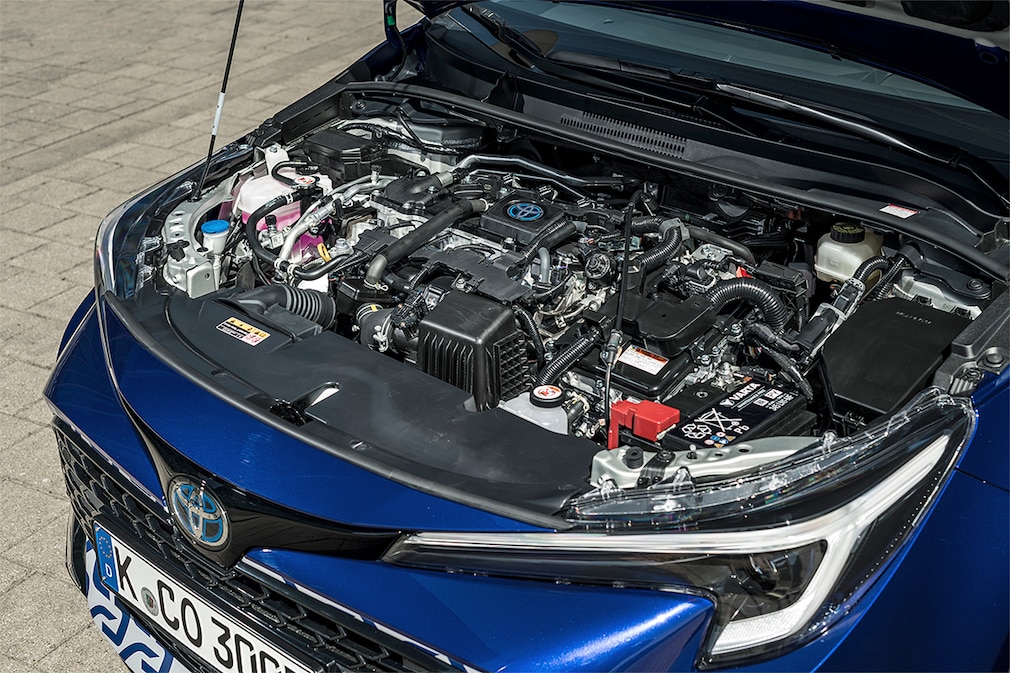 Both hybrids in the Corolla get more power

The two-liter full hybrid gets a small plus from 184 to 196 hp, the smaller 1.8-liter variant increases more and experiences an increase in performance from 122 to 140 hp. It hits 100 km/h in 9.2 seconds, 1.7 seconds faster than before, and feels noticeably more agile. According to WLTP, he should approve 4.5 liters per 100 kilometers, at the end of the test drive there were 5.7 liters on the digital clock. Orderly!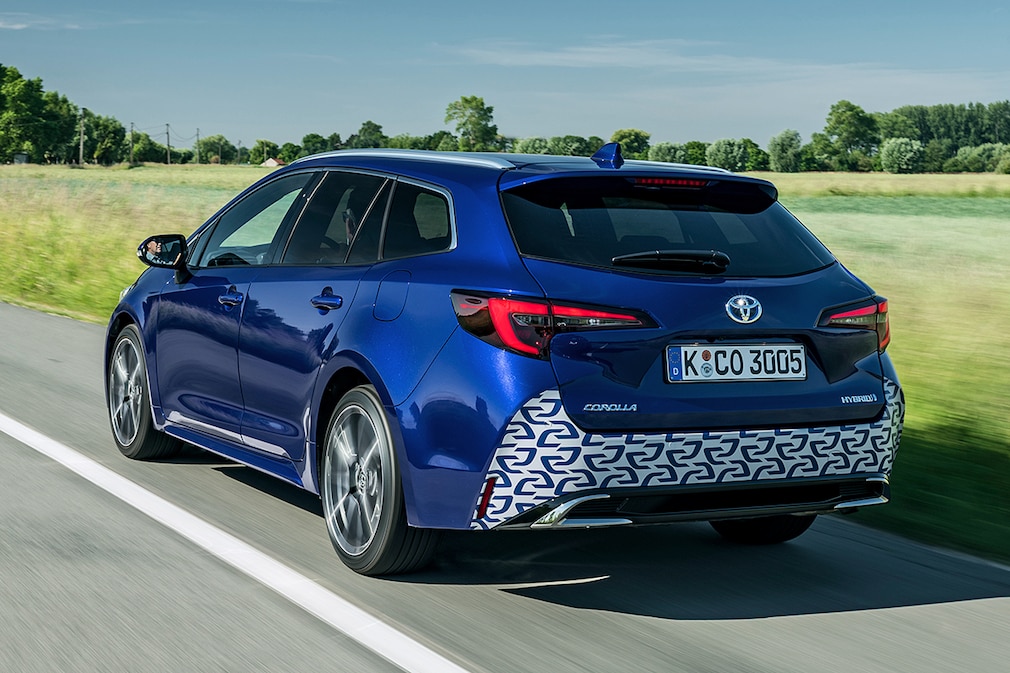 The tuning of the chassis is successful

The Corolla's steering works cleanly, the chassis even masters bumpy cobblestone sections. The hybrids are always coupled to a continuously variable CVT transmission. Positive: The engine is properly insulated and does not irritate with a strained whine when there is a strong demand for power.
Four-cylinder (72 kW/98 hp)
142 Nm at 3600 rpm + 185 Nm
Front wheel, continuously variable transmission
And inside? Here and there you can still feel hard plastic, but it's processed so cleanly that it doesn't bother you. New are the 10.5-inch infotainment with high resolution and simple operation, as well as fully digital instruments (12.3 inches). With this update, the Corolla literally drives up up to date in the new model year.