Cars
Toyota Gazoo Racing reader action: Robert rocks the racing license
The course is a challenge in itself

Just drive off and bag the license is not announced. the National A license course is basically a challenge in itself. "I will not mince my words. If he drives badly, there is no racing license," says Instructor Ulrich Neuser. The former racing professional drove in the VLN and the 24 Hours of the Nürburgring, among others, and is giving Robert today private lessons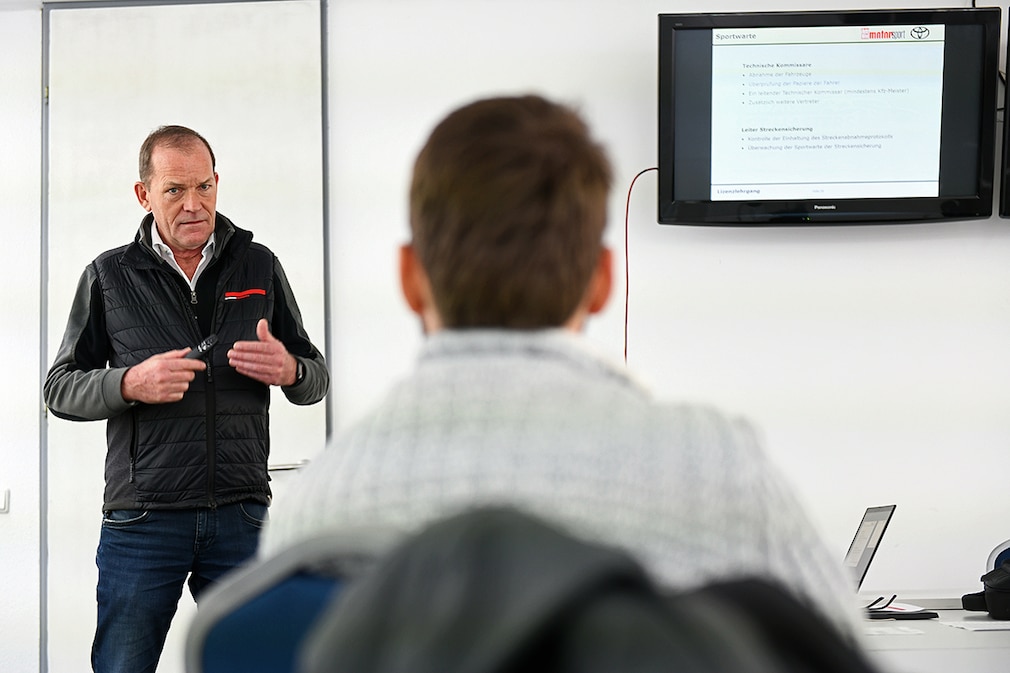 Before the first laps of the racetrack, there is a seminar room in the Sachshaus on the grounds of the Hockeheimring, theory so it's on the agenda. What equipment is required for which races? What do which flag signals mean? What is a race director responsible for? Who receives complaints, who processes them? What is Parc Ferme? Elementary, because races are not only won by driving fast. Misconduct and Complaints can change the end result.

A GR Supra for the course

But now notepad away and helmet on.
Toyota Germany provided Robert with a lightning-yellow GR Supra 2.0,
with 258 hp and rear-wheel drive, it's the right machine for the course. Small drawback: The sports car is on winter tires. "Not ideal, but as a racing driver you have to be able to cope with all conditions," says Ulrich. So off to the track, where countless other sports cars are already romping around as part of a track day.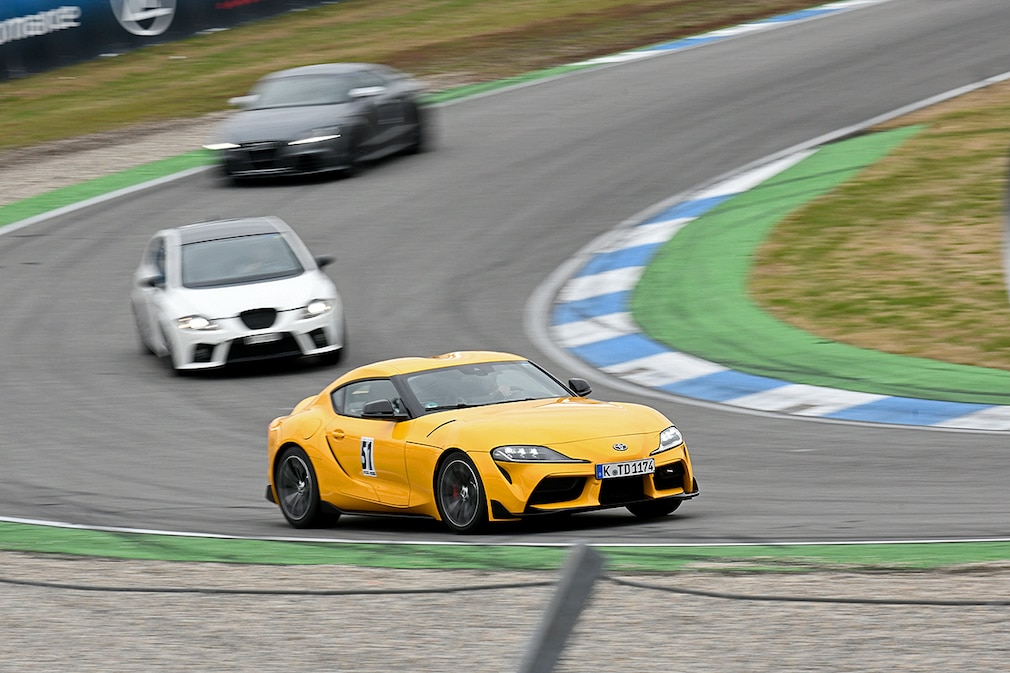 Ulrich still coaches the first few laps from the passenger seat. After that drives Robert alone. Ulrich watches everything from the grandstand, checks braking points to see if Robert is paying attention to the traffic – and is visibly impressed. "He does it extremely well, uses the entire route and has everything in view. The braking points can still be improved, but that's also due to the winter tyres."
Almost full marks in the theory test

Then it's back to the Sachshaus zur theory test. Did Robert pay attention in the morning? Does he – and achieves 29 out of 30 points! The racing license is more than earned. "When I applied, I never thought that I would be here with the national A license," beams Robert.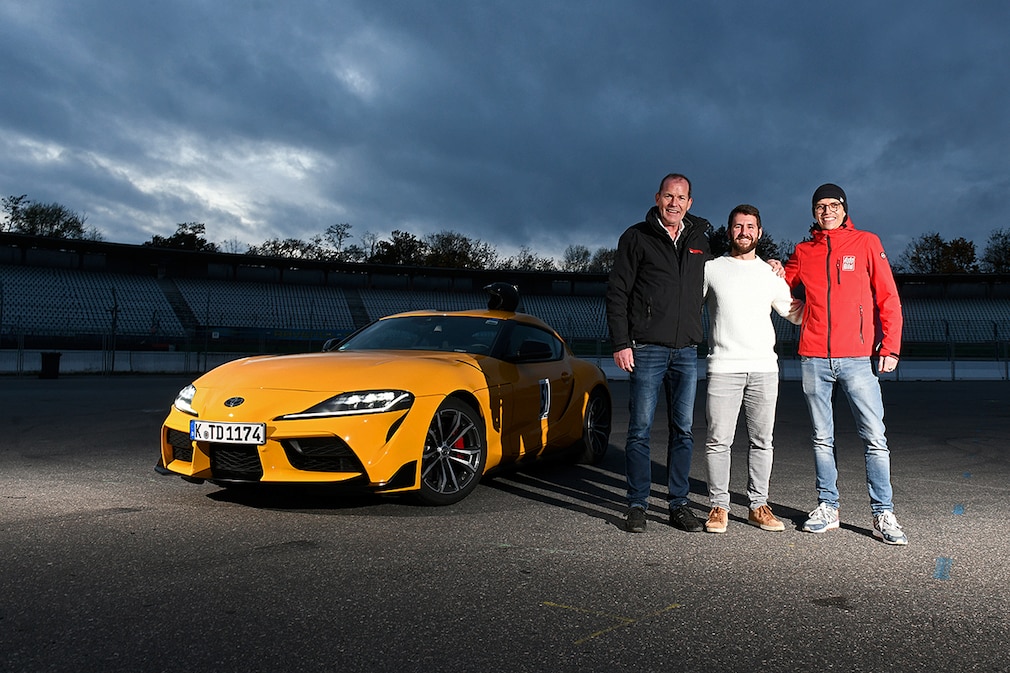 The license entitles you to participate in races such as the ADAC Touring Car Cup Oschersleben, RCN at the Nürburgring, the National Endurance Series and many more. Robert already has one foot in the door:

Ulrich really wants to see him drive on slicks

and invites him to a track day with his racing team.

AUTO BILD and Toyota Gazoo Racing Germany say: Great

power

, dear Robert, and congratulations on your racing license!