Cars
Toyota GR Yaris H2: Toyota's power dwarf burns hydrogen
The hydrogen-powered Toyota GR Yaris H2 was used for the first demo drives at the Ypres World Rally Championship in Belgium in 2022. From racing to the road is also the rediscovered motto at Toyota.
The 261 hp hydrogen combustion engine was developed in the GR Corolla H2, which competed in the 2021 Asian Endurance Championship and with Toyota's WRC team boss Jari-Matti Latvala and team founder Akio Toyoda in the 24 Hours of Fuji.
The new Toyota engine does not work with a fuel cell
With the test engine, however, the Japanese are not relying on a fuel cell – instead, the hydrogen is burned in the engine like gasoline. Here is the most important information about the combustion engine in the Toyota GR Yaris H concept vehicle2!
The basis for the engine is the 261 hp three-cylinder of the GR Yaris

Unlike the Mirai, Toyota does not rely on a fuel cell for the test engine, as already mentioned. The hydrogen is burned conventionally; there is no chemical process that generates electrical energy from combustible gas and oxygen.
The basis for the internally GE16-GTS racing engine is the 1.6-liter three-cylinder from the Toyota Yaris GR. In the production vehicle, the engine delivers 261 hp. Toyota has not yet announced what it will put on the test bench after the hydrogen treatment.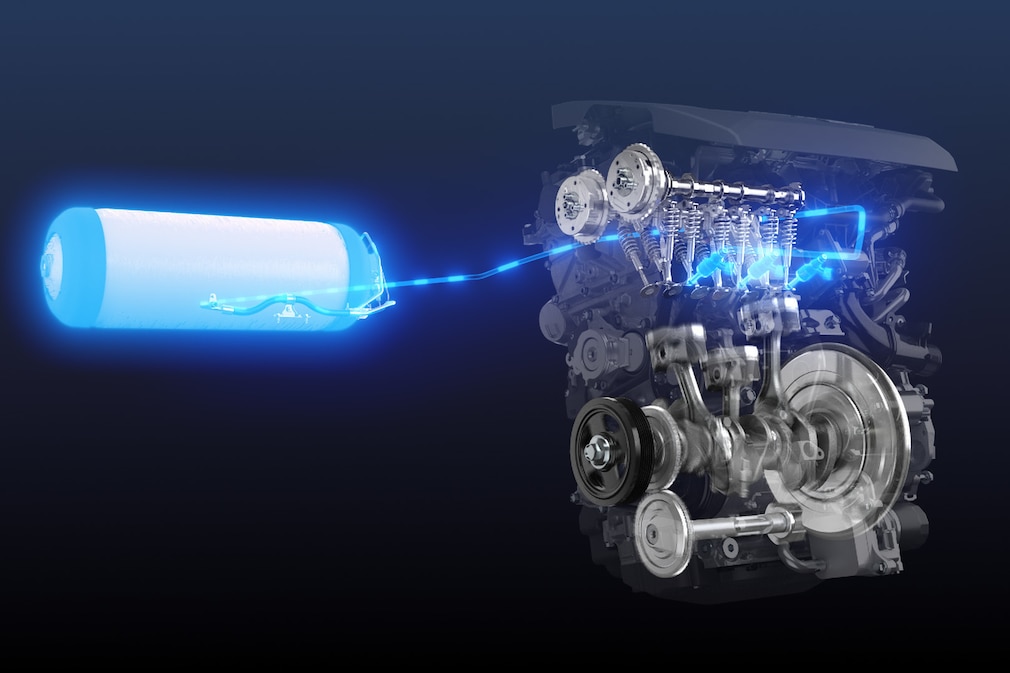 The air-hydrogen mixture enables a different response

Due to the different characteristics of hydrogen compared to petrol, adjustments to the fuel supply and the injection system were necessary on the engine. In return, the faster combustion of the air-hydrogen mixture enables the engine to respond more spontaneously.
The unit was already used in 2021 as part of the Super Taikyu racing series in Japan. Here it was installed in a Toyota Corolla modified for racing. Toyota is not yet planning to put the engine into series production, rather the potential of the technology is to be tested. How seriously the engineers mean it becomes clear once again through their use in the Yaris rally.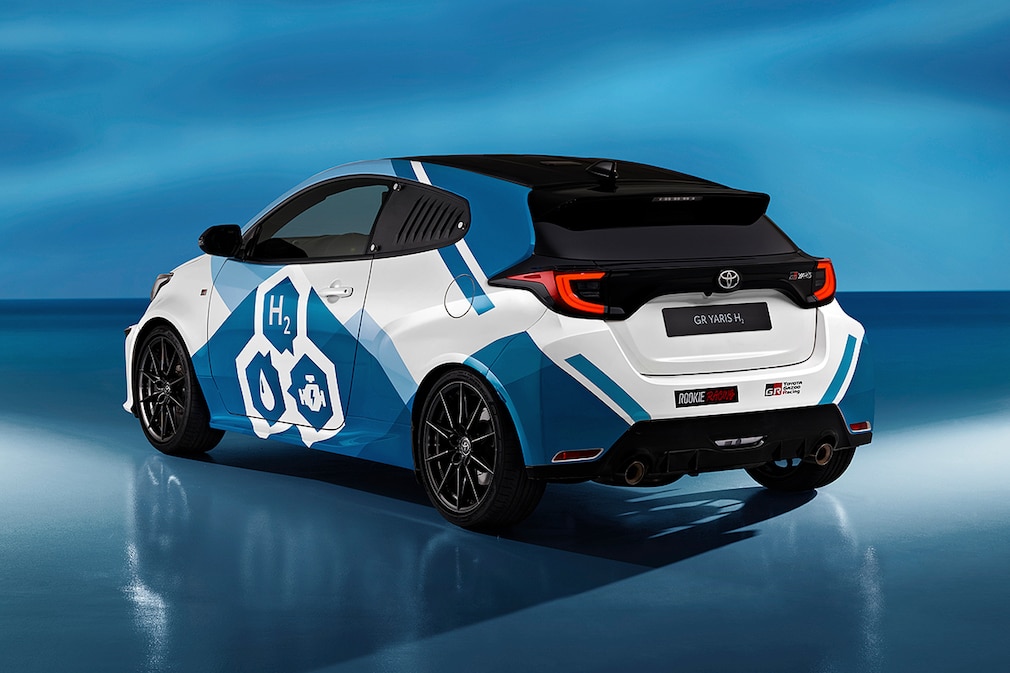 BMW was also working on a hydrogen engine

German manufacturers have also tried to burn hydrogen in piston engines in the past. In 2000, for example, BMW relied on a hydrogen-modified drive for its hydrogen 7 Series "Hydrogen 7". Without any notable success, however, because the 100 vehicles produced were not sold, but were instead given to celebrities on a leasing basis.
Despite everything, the development of such engines continued. So far, the technology has primarily met with a response in the truck and bus sectors. So far, the fuel cell has established itself as a common means in passenger cars.