Cars
Toyota is developing an automatic transmission (2022) for the GR Yaris
A Toyota GR Yaris with automatic transmission? That could soon become reality, because according to the Japanese site "Car Watch", Toyota is in the middle of developing such a transmission. So far, the 261 hp small car has been translated manually via a six-speed manual gearbox. But fans of the classic manual transmission need not panic. Toyota does not plan to replace the manual gearbox with the automatic gearbox, rather the automatic could complement the portfolio.

Already a first public appearance

An automatically shifting Toyota GR Yaris has already been driven in public: At the Toyota Gazoo Rally Racing Challenge in March 2022. You can see adjustments to the front that are intended to provide additional cooling air. The design of the automatic system can also be derived from this. It is not intended to save fuel, but to help the small car to perform better.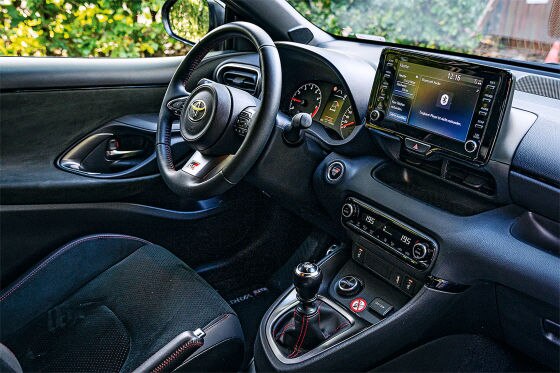 No information on series planning

The transmission is probably a classic torque converter automatic. It gets sporty thanks to a manual mode and shift paddles on the steering wheel, with which the gears can be selected according to taste. So far, however, it is unclear whether this transmission will actually go into series production and, above all, whether it will even make its way to Europe.