Cars
Toyota is pursuing a dual strategy with battery and fuel cells
Over the past 20 years Toyota Made a name especially for its hybrid drive. The Japanese did not open up to plug-in hybrids until later, and finally to electric models as well. This should expand significantly in the next few years.
The world's largest automobile manufacturer in terms of sales apparently wants the Leadership in battery technology and supply take over. Bakar Sadik Agwan, Senior Automotive Consulting Analyst at Global Data, suspects: "Toyota is investing in the development and manufacture of a complete range of batteries for the Mass production of electric vehicles and achieve its goal of selling eight million electric vehicles by 2030 and by 2050 carbon neutrall to be. "Until 2025 plan the company 15 battery-powered cars (BEVs) on the market (these are the combustion exit strategies of the major manufacturers).
Toyota wants the average CO2 emissions of its new vehicle fleet by 2050 compared to 2010 reduce by 90 percent. Unlike most of the competitors, they play here Fuel cell vehicles a notable role. In the future, global sales of alternatively powered cars are expected to exceed 30,000 units per year turn off. In its home country Japan, the company plans to sell at least 1,000 FCV every month.
Toyota wants to reduce battery costs significantly

Toyota's plans for the next ten years included that Improving current lithium-ion battery technology, around Risks like fire to decrease and the lifespan to increase, said Bakar Sadik Agwan. In addition, work should be done on materials and structures in order to reduce the cost of the battery per vehicle by 50 percent. Toyota is also planning to commercialize next-generation solid-state batteries with partner Panasonic.
Toyota bZ4X as electric pioneer with e-TNGA platform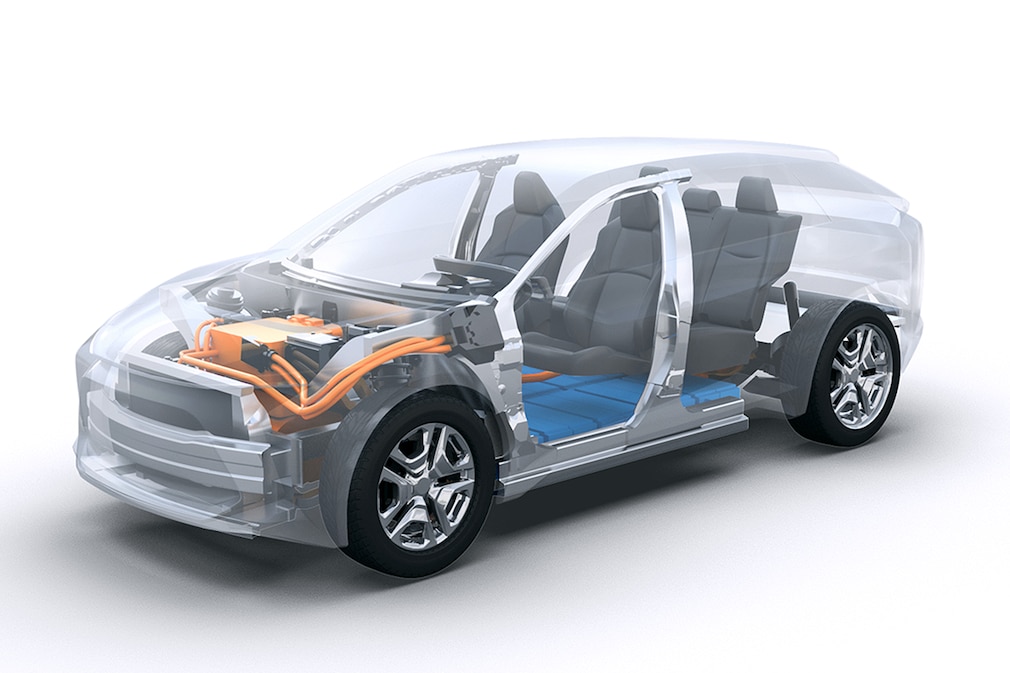 The expectations of the Toyota bZ4X (photo above), a new one, are great Middle class crossover with electric drive, which is to be rolled out almost worldwide in different versions. It is based on the new one e-TNGA platform for electric vehicles that can be adapted to many different types of products. The new architecture offers a high flexibility, also for the drive types: Both Front-wheel as well as rear-wheel and all-wheel drive are possible. With the wide range of services With batteries and electric motors, different vehicle types and usage profiles can also be covered.