Cars
Toyota Mirai in the endurance test – How To Cars
No more range anxiety! When we pick up our new endurance test Toyota Mirai, there is an endurance test right away. I have to cover the 440 kilometers from Cologne to Hamburg in one go. Don't ask why, but my hydrogen fuel card stayed at home. But right at the start, the on-board computer calms me down and shows me a confident range of 500 kilometers.
The system does not appear to be overly optimistic either. About 100 kilometers later, at the Kamener Kreuz, it's still over 400. A little braver, I pull from the right lane to the left and see what's possible. According to the speedometer, 180 km/h are in there, then the electronics regulate gently, while the on-board computer warns with a significantly increasing consumption.
On the other hand, when swimming along in the recommended speed range, the fuel cell only uses about one kilogram of hydrogen per 100 kilometers. The electrical energy obtained from this supplies the 182 hp electric motor, which always pushes the two-ton truck appropriately via the rear wheels. sedate? No, the high mass ensures a full driving experience that is reminiscent of old Daimler limousines.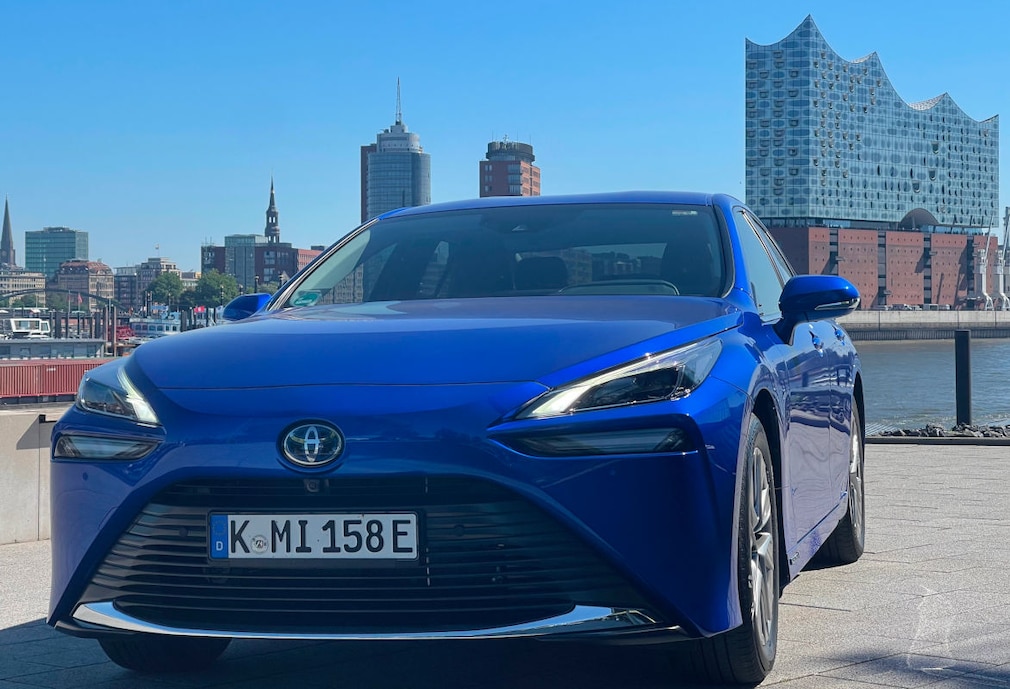 The low-noise glider also spoils with very comfortable seats and a chassis trimmed for comfort. All in all, it all looks like a small bubble that is decoupled from the environment. Refueling with hydrogen will later be completed in Hamburg without any problems in just five minutes – at that point the three tanks even had hydrogen left for over 100 kilometers. Who is still talking about range anxiety!
The Toyota Mirai in the AUTO BILD endurance test
• Endurance test start: August 9, 2022
• Price of the test car with extras: 67,890 euros
• Driven so far: 1872km
• Test consumption: 1.08kg H2/100km
• Top: Great suspension comfort, very low noise, everyday range and enough power.
• Not so good: The space yield could be better. Little space in the rear despite almost 4.90 meters in length.