Cars
Traveling in a mobile home or caravan: camping holidays for beginners
Do you know when the word "camping" gets Googled the most? In June, July and August! Every 7th German likes to go camping (11.49 million), every 3rd of them has their own caravan or mobile home. Where? There are 2862 campsites and 209,103 parking spaces in Germany.
Bavaria has the most campsites (421), Mecklenburg-Western Pomerania the most campers per inhabitant. The main reason for camping: being close to nature. Major no-go? The poor or non-existent sanitary facilities.
Enough counting, are you a camping beginner or do you want to become one? Here's the quick course!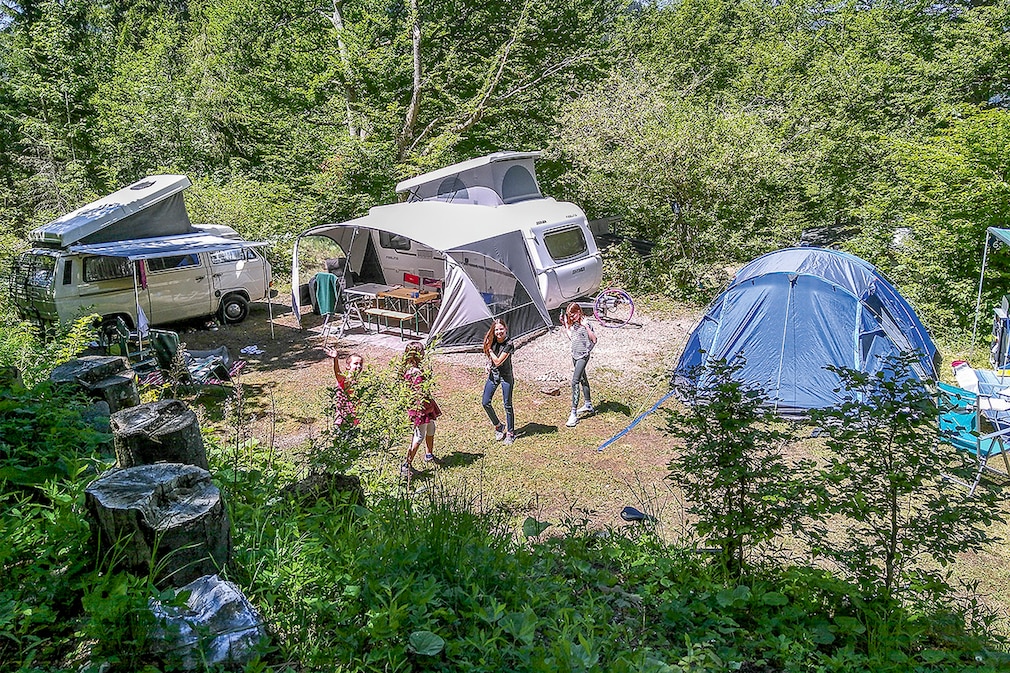 Caravan or mobile home?
The most important decision! The mobile home, whether it's a VW bus with camping equipment or a fat WoMo with six beds, is booming. You don't have to drive at 100 km/h (or even 80 km/h) like the caravan pullers, you don't need a car with a trailer hitch. And the range of used vehicles is also huge.

Disadvantage: Purchase three times as expensive. And if you want to see something or go shopping, all the junk on the square has to be dismantled again.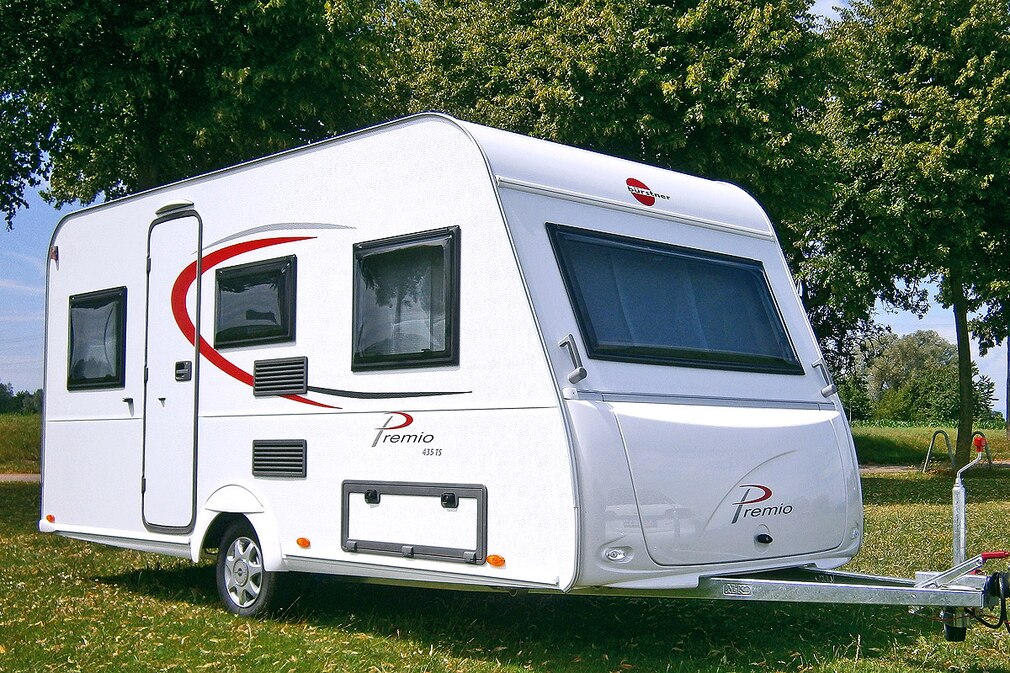 Shower, bath or camping toilet?
Good if it's in. With children you can't do without a toilet, nobody wants to herd the little ones across the square to the toilet house at night. You'll be amazed at all the portable toilets out there and how good it smells. Tip: Thetford's PortaPotti is available from 70 euros and up, plus two bottles of organic chemicals.
Incidentally, 99 percent of the disposal is carried out by the men on the campsite, just thrown in as an observation, not as an evaluation.
What do you have to take with you on board?
Equipment? Simply packing everything from the closet into the camper at home is not possible. Too heavy. Campers learn: Everything that weighs a lot is thrown out. So: melamine crockery, plastic glasses, light cutlery, light pots. Brush, washing-up liquid (which also dissolves grease with cold water), dissolvable toilet paper, rags, towels, bedding for everyone, extra blanket, clothesline with clips instead of drying rack, cable drum (do not save, costs around 120 to 150 euros, but plugs for all of Europe included), multi-tool with rubber mallet, duct tape, flashlight, tension belts, light for outside.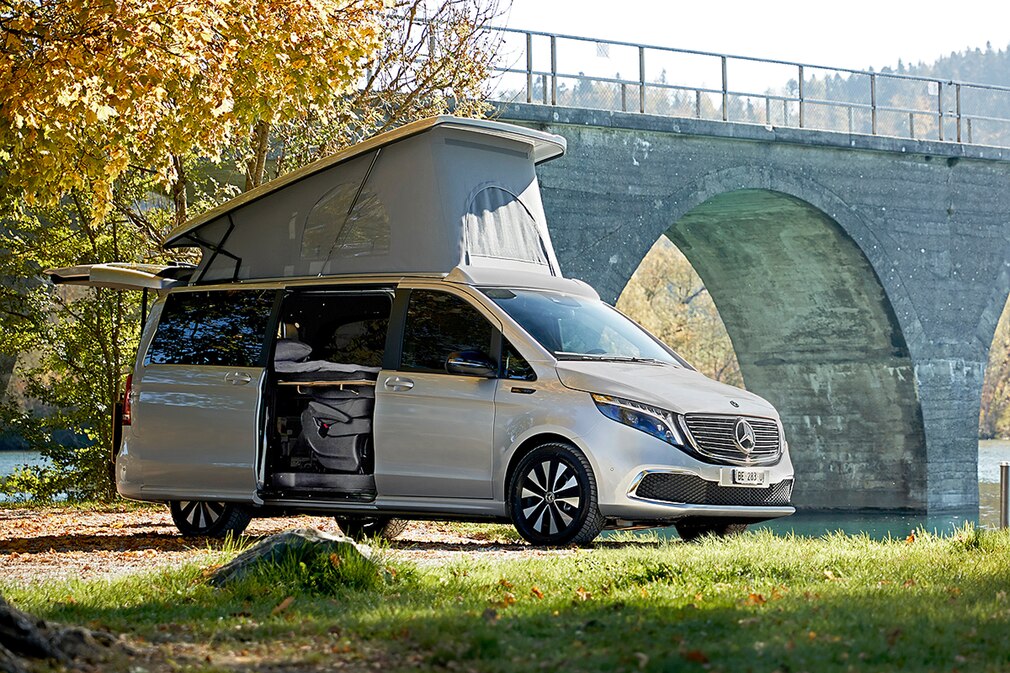 Cooking area: Gas is always better than electricity, say the campers, because the network is not the same on every campsite. Chairs, table, camping kitchen (cook outside where possible). All of this quickly adds up to a thousand euros. Omit: satellite antenna, wireless network (many campsites have), television. If something important comes up, someone always has a TV with them.
How do you drive the caravan?
Think about driving while packing! A basic rule: Everything heavy close to the axles, the center of gravity must be as low as possible. And: tie it down! You don't need suitcases, everything in the cupboards, that's convenient.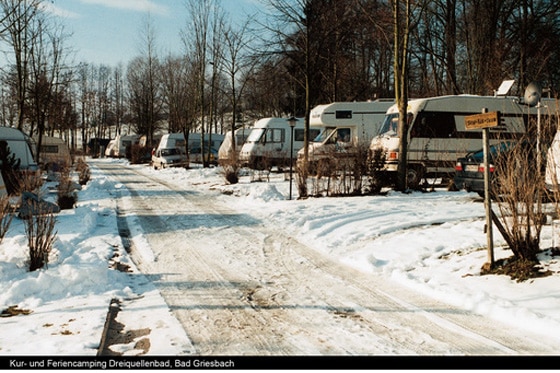 Driving: In the mobile home: Don't be surprised, the wind noise takes some getting used to, driving is not dangerous except for crosswinds, more than 130 km/h not recommended.
For caravans: mirror extensions are a MUST (if the trailer is wider than the towing vehicle), driving with a trailer is noticeably more difficult, especially on tight bends and backwards. If the thing lurches, there's only one thing to do: hit the brakes hard and then let go. Sleeping in the beds while driving is strictly forbidden for both.
Where can I stay in it?
Camp where you want? Unfortunately, no! Wild camping is not allowed in Germany. You are allowed to stay for one night (and no longer) with the mobile home wherever it is not expressly forbidden. Officially, this "interruption of driving" only serves to "restore driving ability". Wild camping is an administrative offence, fines of up to 500 euros are possible.
The situation is different for long periods of parking, for example in winter: as long as a caravan is coupled, cars and caravans may be parked on the side of the road without a time limit. Unhitched caravan trailers may be parked in residential areas, but no more than two weeks in the same parking lot. This also applies to mobile homes. If it is YOUR private parking space, you can of course use it unlimitedly. Tip: It costs somewhere to keep it dry, but it makes sense.
Camping where not everyone goes

Trend? Camping away from the squares, at outdoor pools, farms, with winegrowers, beekeepers. Sometimes there is only room for three, sometimes for two. Electricity, washrooms and fresh water or waste disposal are not available everywhere. Apps like "Landvergnügen" help, as do websites like autobild.de/reisemobil.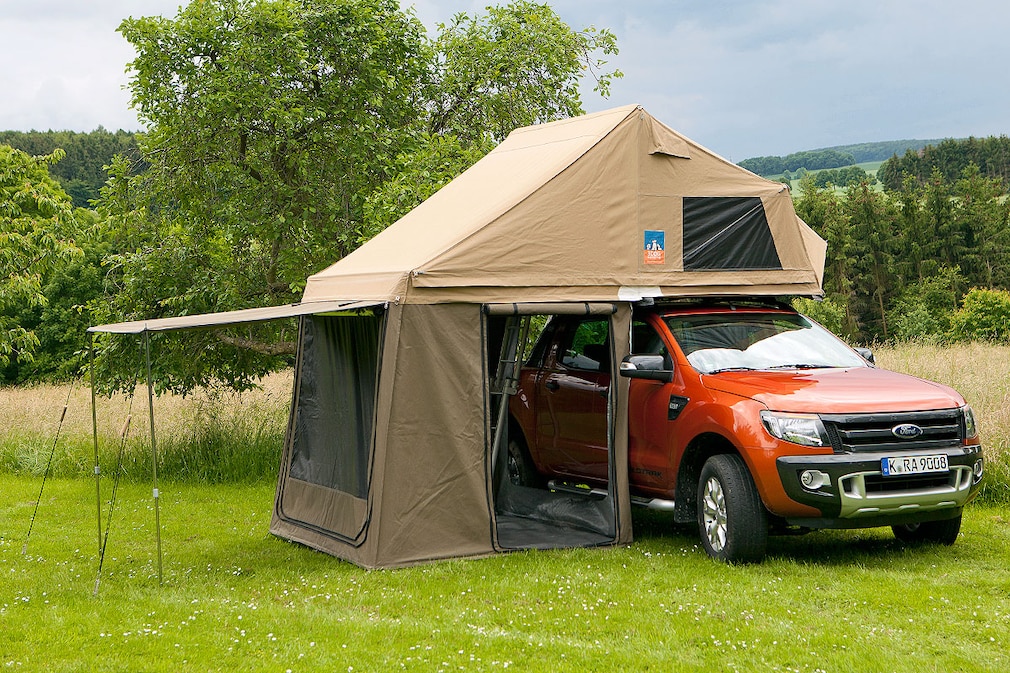 Another trend: roof tents! Come as a flat box on the roof rack of your car (note, the permissible roof load of the vehicle indicates how heavy the roof tent can be), folded up, done. There are hard shell roof tents (most expensive), folding roof tents and hybrid roof tents. Hybrid roof tents are a combination of hard shell and folding roof tent, they have a hard shell and walls made of tent fabric. From 1500 euros for two people. More expensive tip: The Airtop Plus from Canvaz costs 3699 euros, is ready to sleep in 30 seconds.