Cars
Tuning EQS for Trigema boss Wolfgang Grupp – with TÜV!
The boss needs space. Trigema boss Wolfgang Grupp has been used to having additional space in the back of his Mercedes since 1975. A standard that he didn't want to do without in his new company car, a Mercedes EQS. However, there is no option to completely fold or turn the front passenger seat – perhaps it will be available in the Mercedes-Maybach EQS.
Paravan conversion with TÜV approval

Because Mercedes couldn't help the Trigema boss, conversion specialist Paravan helped out, turned the passenger seat around and had everything approved by TÜV!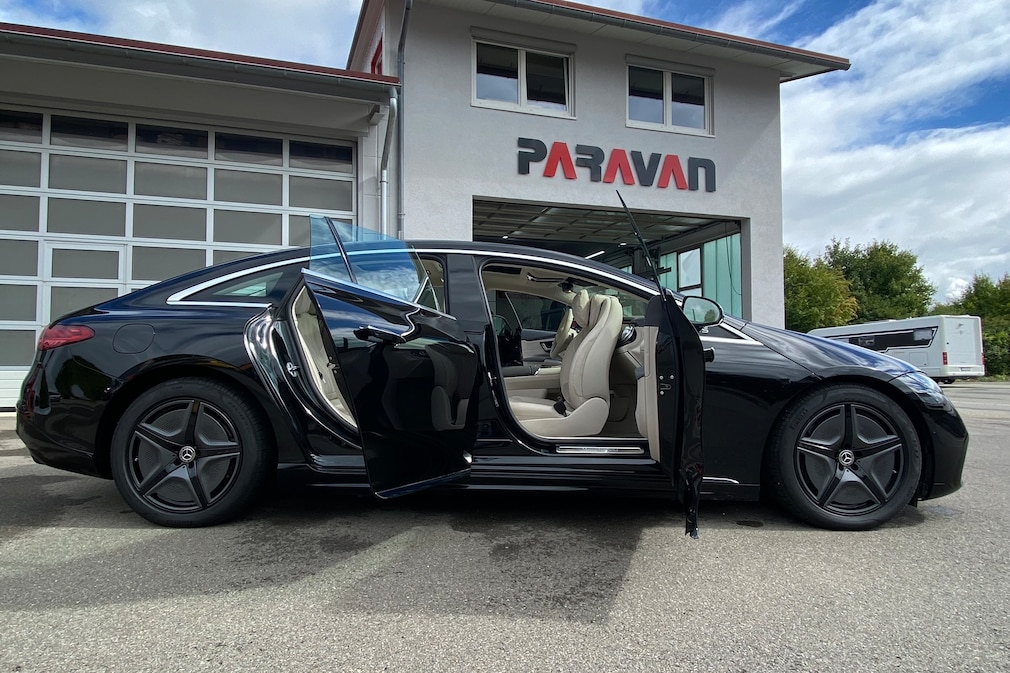 The seat installed upside down must not and cannot be used as a seat while driving. It doesn't matter to the Trigema boss, because it's important to him to be able to stretch out, sleep, work and have a clear view of the road without an annoying passenger seat in front of the windshield.