Cars
Tuning Trophy Germany (2021): Crazy Audi 100 S4 with 800 PS
With 600 hp, a current Audi RS 6 is a real bullet. But he can do that Andreas Wehling with his Audi 100 S4 just smile tired. The almost 30-year-old sedan performs fierce 800 hp. The highlight: The Audi is optically practically in series condition. The 37-year-old metalworker wants this parade sleeper Sidney Hoffmann and Co. will convince at the Tuning Trophy Germany from September 27, 2021.
E-booster and 48-volt electrical system

In the series, the 2.2 liter turbo five-cylinder of the Audi 100 S4 lively 230 PS. In order to get to the current performance values, Wehling certainly left no stone unturned. The fuselage was reinforced, as were the pistons and connecting rods, and the cylinder head was also machined. The engine blows the exhaust gases out into the open via a self-made exhaust system. Make sure you have a lot of pressure large turbocharger and an e-booster including a specially designed 48-volt electrical system. Its control unit was tuned by DSG Corrado, the programming of the engine control was carried out by TME. In addition, the engine was on E-gas including gas pedal from the 2.5 TDI rebuilt.
Brake system from the Audi Q7 V10 TDI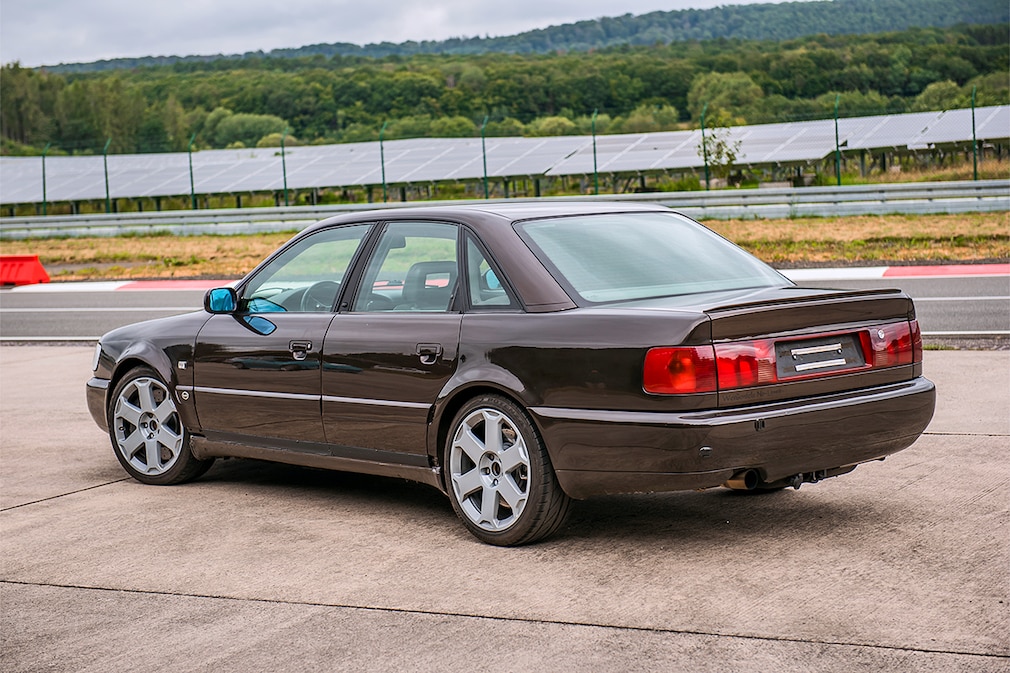 So that the load comes to a stop, Wehling installed one on the front axle Brake system from the Audi Q7 V10 TDI including specially made recordings. On the chassis side, a KW V1 coilover kit installed. Wehling left the optics almost untouched. Aprons from the 1994 facelift model S6, 18-inch rims from the Audi S4 B5, that's it. The interior is full of luxury from the 90s. Automatic air conditioning, electric seats in the front and heated seats in the front and rear flatter the passengers. Wehling wants to hold its own against the Opel GT and BMW 320i. Whether this works will be shown from September 27th on DMAX at the Tuning Trophy Germany.