Cars
Tuning Trophy Germany: Trabant 601 with Golf GTI brakes
In the Tuning Trophy Germany it's about nothing less than the title of "Germany's Best Tuning Car". From September 27th, Sidney Hoffmann and his co-jurors have to meet decide between vehicles of different tuning styles. The fight for the crown is also Thomas Rodewohl with his 1986 Trabant 601 included. After four years of renovation and 25,000 euros invested the Trabi does justice to its nickname "racing cardboard".
Comprehensively cleaned body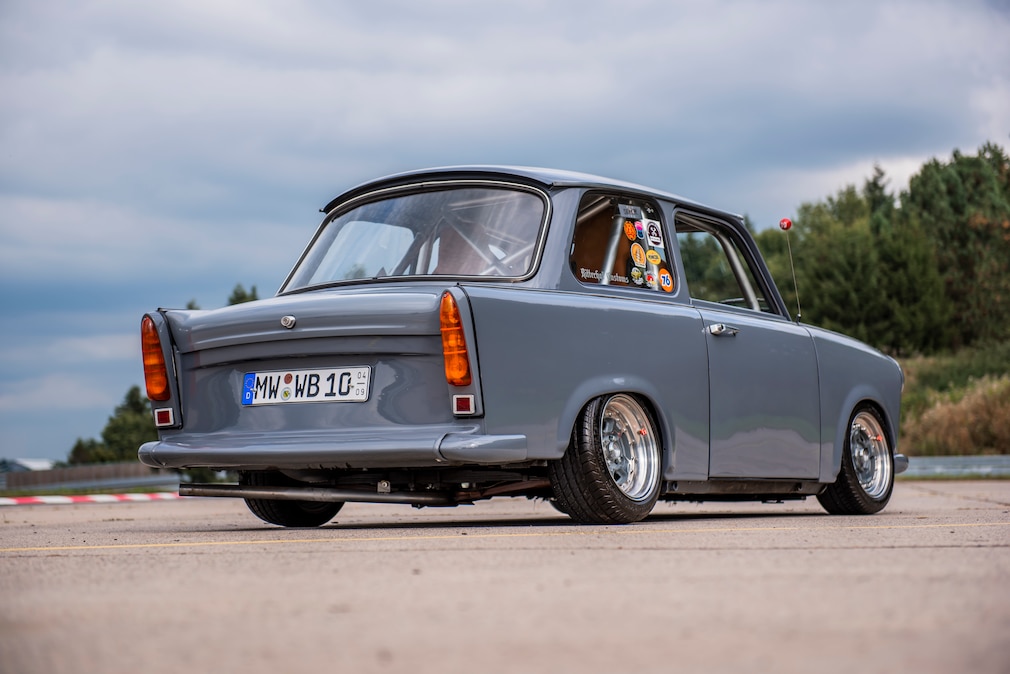 At first glance, the tuning is still pretty subtle. All in all, the appearance is significantly different compared to the series Trabi – but only when you take a closer look. The most obvious are the lowering and the PLS Hockenheim rims in 7 and 7.5×13 inches with a violent negative fall. Gradually, the clean body, painted parts and the retrofit lights are also noticed.
Tuned engine from the Wartburg 353

The 37-year-old owner is particularly proud of what is under the body. The technology was turned completely inside out. Instead of the 26-hp Trabi engine, there is now one under the bonnet One-liter three-cylinder from the Wartburg 353. Its output was increased from 50 to using a triple carburetor, modified timing, additional cooler and a new exhaust around 80 hp increased. The longitudinally installed motor was flanged to the gearbox with an adapter developed in-house. the The wheel hubs and brakes come from the VW Golf 1 GTI. The tank and battery were moved to the trunk for better weight distribution. Together with the hidden lines, the engine compartment is now extremely clean.
Cage for more rigidity

With this significant increase in performance, the body had to be stiffened. This was done by means of a complete Cell of Pleie. To compensate for the additional weight, everything that is not needed for driving was thrown out. So the Trabi is now a pure one Two-seater. In principle, there are only one left Raid sports steering wheel and two bucket seats with harness straps. The Trabi then kicks in at the Tuning Trophy against VW Polo and Opel Cascada on – to be seen from September 27th on DMAX!