Cars
Twente Delta-XE: this e-bike is more extreme than the Hayabusa
Even the legendary powerhouse Suzuki Hayabusa looks old. A student team from the University of Twente in the Netherlands built the Delta-XE. Behind the name is an electric superbike with more than 200 hp and a top speed of over 300 km/h.

The key data of the prototype of the university from Enschede (northwest of Münster) are impressive. No savings were made on the components.

All motorcyclists can use that
A powerful engine and low overall weight.

The electric motor of the Delta XE comes from the AE Group. AE Group has been supplying die cast products to the automotive industry since 1980. The motor sits in the middle of the bike. According to the project team from the University of Twente, it delivers 202 hp and develops a maximum torque of 170 Nm. They meet the bike's weight of 220 kilograms and are good for a top speed of more than 300 km/h, among other things.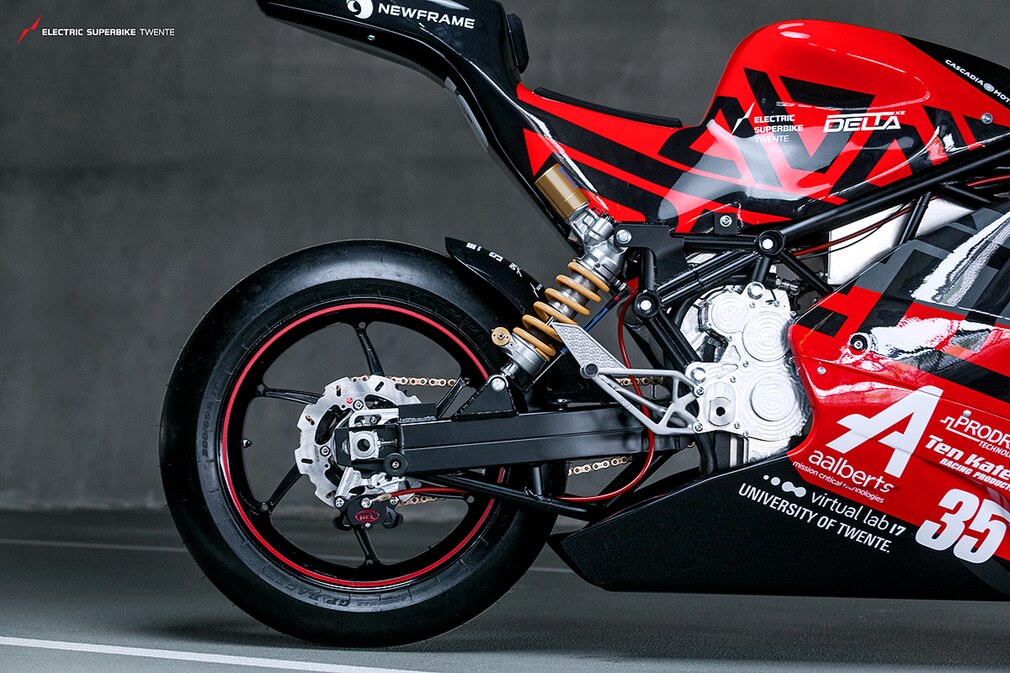 The electric motor could even provide a maximum of 228 hp. The torque of 170 Nm corresponds to 800 Nm traction on the rear wheel. The motorcycle sprints from zero to 100 km/h in less than three seconds. The university team has not yet provided any information on the range.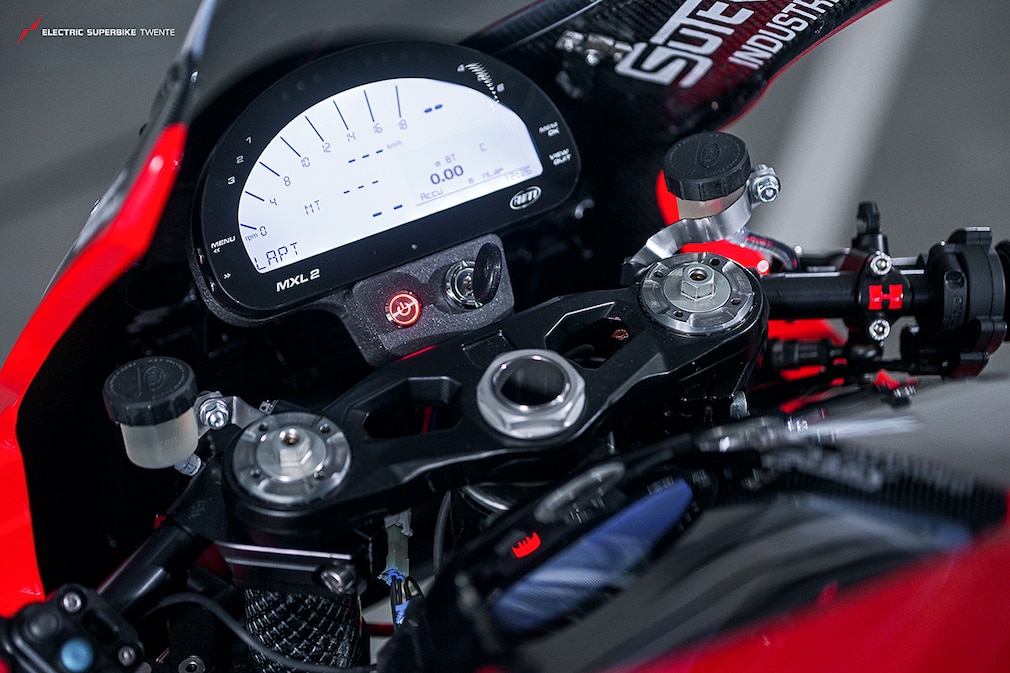 The energy comes from a self-developed battery

The student team developed the battery of the Delta-XE themselves. It consists of a total of 576 lithium polymer cells and has a capacity of 13.5 kilowatt hours. The on-board voltage is estimated at 800 volts.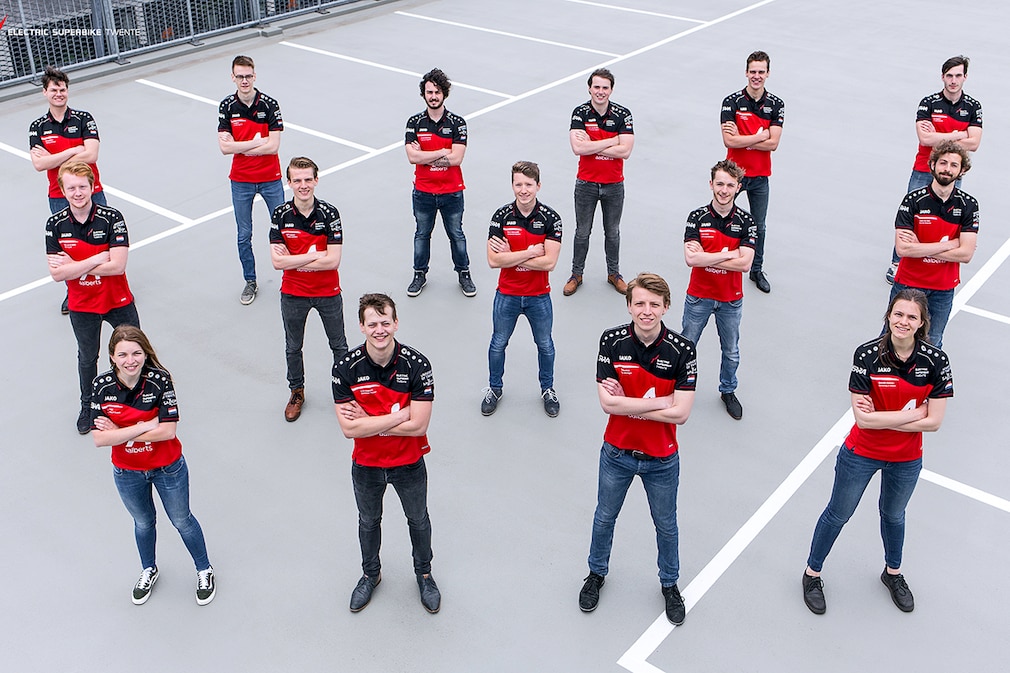 The components come from well-known manufacturers
The chassis is a one-off production. It consists of a chrome-molybdenum frame with an aluminum swingarm and carbon tubes. The remaining components come from well-known manufacturers.
The suspension, for example, is from Öhlins. Hel Performance supplied the braking system. Marchesini made the front rim from milled aluminum, and a magnesium rim from PVM is used at the rear.