Cars
Unbelievable: This Mercedes 6.0 AMG hammer coupé is so expensive
There is not much left of the original Mercedes 300 CE on this example. Or to hear. Because the name says it all here: body kit, a V8 engine and other modifications make the "Hammer" almost unique. A total of 13 were built and one was sold on August 4, 2022 in Albuquerque, New Mexico for an insanely high price. Despite the dent on the rear!
Optics: Extensive body kit for the 300 CE

The so-called Hammer is the prime example of an AMG from the 1980s. Painted in black pearl metallic and with 17-inch AMG aero rims in chrome, the Benz looks impressive at first glance. And it only gets better. Because thanks to the AMG body kit, the star carrier also has a black painted radiator grille, a modified front bumper, fog lights, flared wheel arches, extended side skirts, two thick tailpipes and a duck-tail spoiler.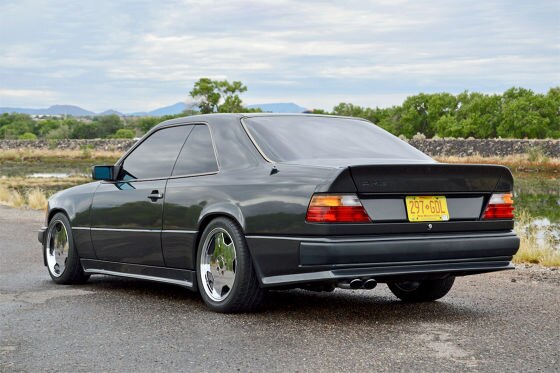 However, two quirks are also noticeable: the spoiler detaches slightly from the trunk lid and there is a small dent under the right rear light. Not visible but still there are, among other things, the adapted shock absorbers and springs.
Interior: Gray leather and zebrano wood

The interior is exquisite. Seats, steering wheel and door panels are trimmed in gray leather, the floor mats are original from the factory delivery. The center console features accents of brown zebrano wood, which was typical for Mercedes at the time.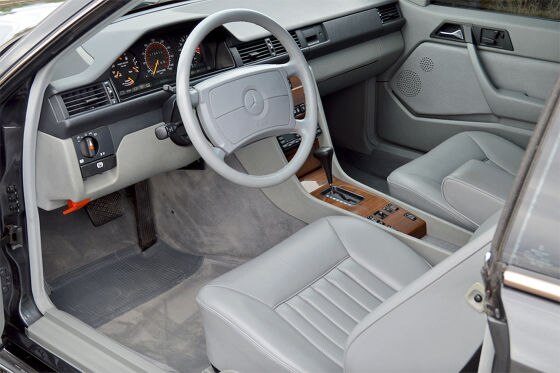 Features: The AMG offers some equipment highlights

The equipment is also impressive! The hammer comes with automatic climate control, electric sunroof, tinted windows, an alarm system, electrically adjustable front seats, cruise control and electric windows. Also, a different sound system was installed in the AMG: Sony XR-7200 with door speakers and a subwoofer in the trunk.
Engine and price: Six became eight cylinders

But as beautiful and rare as the sight has been so far, it's now about the heart. Originally, the Mercedes 300 CE came with a three-liter straight-six. This was replaced by a six-liter V8 engine. To be precise: Through the DOHC M117 with 32 valves. The retro AMG delivers 385 hp and up to 565 Nm of maximum torque.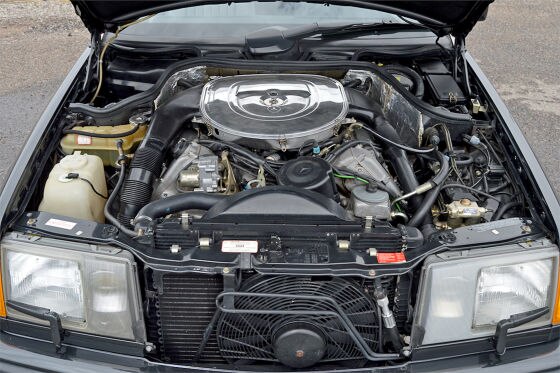 Anyone who has endured the tension for the exact price up to this point should be rewarded. The rare Mercedes sold for the equivalent of around 749,649 euros!