Cars
Unique Porsche 911 (996) for the Porsche Club of America
The number 001 of 001. The Porsche 911 Classic Club Coupe is absolutely unique. The coupe is written here without an accent, because the car was built for the Porsche Club of America (PCA) and therefore also has an American name.
As exclusive as the Porsche looks today, it all started with simplicity. In a plain black livery, it sat in poor condition at the dealership in Columbia, Virginia, and was flown across the Atlantic to Stuttgart shortly thereafter. Today the car is unrecognizable.
Design: Many visual aspects are reminiscent of the 911 Sport Classic

The black finish has given way to a "sports gray metallic". This color is based on the sport classic gray of the Porsche 911 Sport Classic (Type 997). A sporty double stripe extends over the bonnet, the roof and the "ducktail" familiar from the 911 RS 2.7 from 1972. The double-dome roof, which is used today as a stylistic device, also has a sporting nostalgic background: in the past, some racing drivers bulged the roof to have enough space with a helmet.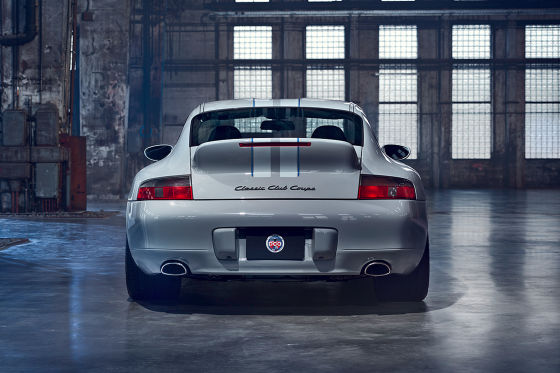 The 911 Club Coupe stands on black 18-inch forged wheels, which are intended to be reminiscent of the famous Fuchs rims. A badge on both fenders with the signature "Classic Series" indicates the exclusivity of the car.
Interior: Seats and steering wheel are made of woven leather

The interior is just as exclusive. The seats are made of black braided leather with a houndstooth pattern and stitching in a blue typical of the Porsche Club of America. The braided leather is also reminiscent of the Porsche 911 Sport Classic. The inscription "911 Classic Club Coupe Nr. 001/001" was immortalized on a plaque on the dashboard. The steering wheel has remained original, so it still has three spokes, but there is also black leather and the typical blue stitching. There are also some details in the club color blue on the analogue round instruments. Instead of the previous radio, there is space in the center console for modern infotainment with an old look.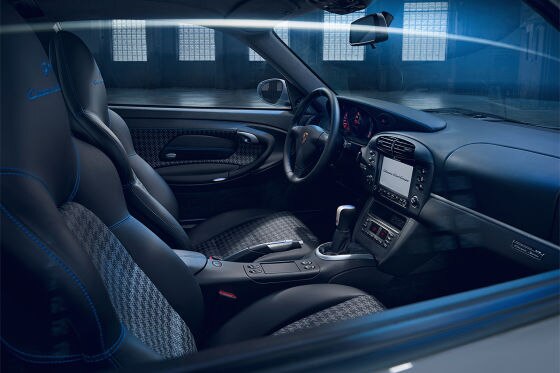 The PCA insisted on making some matching accessories. This includes, for example, the vehicle key, which is painted the same color as the vehicle and comes in a leather case. Or the tool bag, which is made of braided leather with a houndstooth pattern to match the interior.
Engine: Technically, the 911 got a lot from the GT3

Technically, the Porsche 911 Classic Club Coupe is very similar to the second-generation GT3. He has 381 hp and a 3.6 liter displacement. The 911 also has the chassis and brakes from the GT3.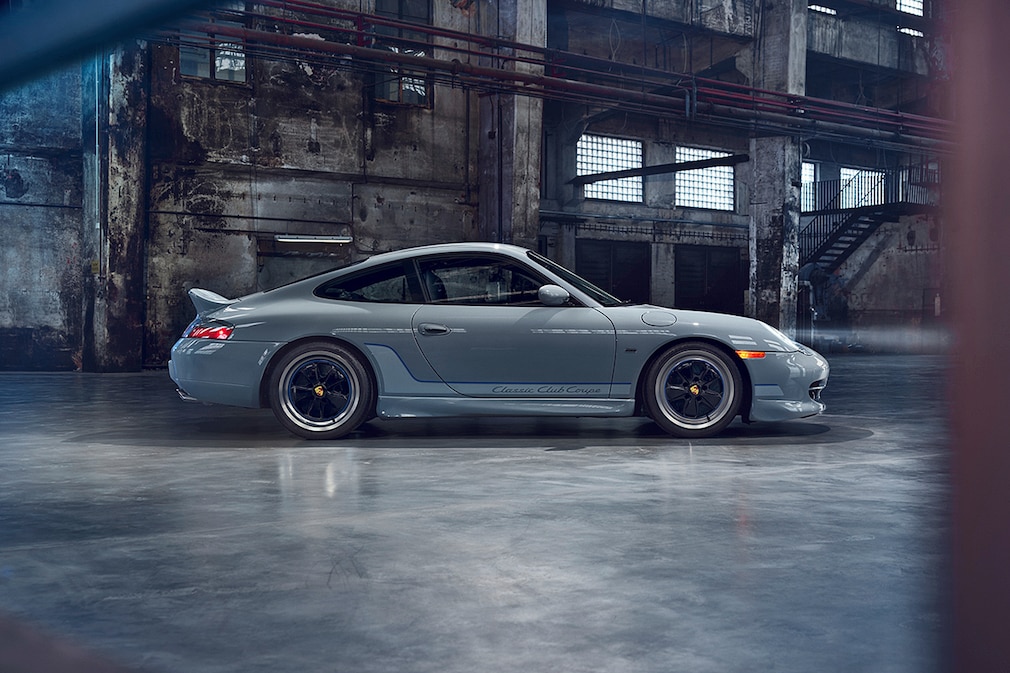 The club chose the Porsche 911 (Type 996) for this project because it was wrongly overshadowed by the other 911s and they wanted to prove the opposite with this customized car.