Politics
USA and Corona: 36 million people lost their jobs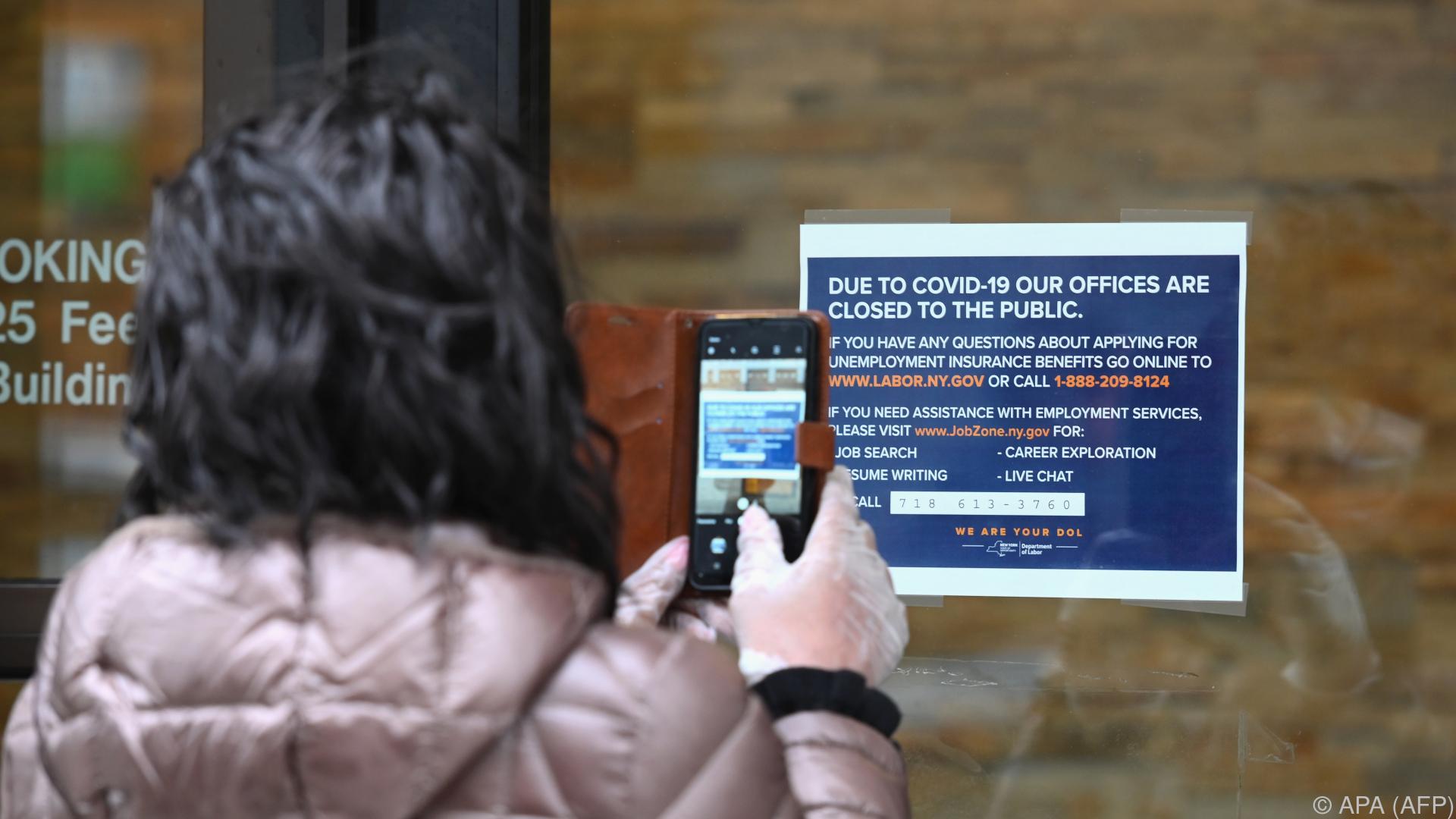 After dark weeks for the US economy, new figures for the development of the US job market are still pending. The U.S. Department of Labor released the weekly number again on Thursday (2:30 p.m. CEST) Initial applications on unemployment benefits. Since the middle of March United States Over 36 million people have lost their jobs at least temporarily – more than ever before in such a short time.
Three million new applications
Experts expect unemployment in the largest to increase further due to the continuing coronavirus pandemic National economy of the world. The new numbers on Thursday will be the Initial applications point to unemployment benefits during the week up to and including May 16.
In the previous week there had been almost three million new applications. Analysts are now expecting fewer applications as many states begin to loosen their exit restrictions imposed by the pandemic. Many shops, factories and restaurants are now allowed to open again under certain conditions, which should have a positive effect on the job market.
The Initial applications unemployment benefits are considered an indicator of the short-term development of the US labor market. The unemployment rate was already 14.7 percent in April. However, due to errors in the data collection, the competent authority warned that the rate should already be around 20 percent. The May statistics will only be published in early June. Before the pandemic escalated, the unemployment rate still ranked at a low 3.5 percent.
By the end of next year
According to the head of the central bank Jerome Powell the corona pandemic has made the US economy into the worst recession since then second World War overthrown. Had on Tuesday Powell in the U.S. Senate said there has been no model in recent history for the scale and speed of the current downturn. The pandemic has spread United States the positive job market developments of a decade were wiped out within just two months. The downturn is "far worse than any recession since then second World War". Again encouraged Powell Congress to consider further measures to stabilize the economy.
The U.S. Congress So far, with the support of both parties, has approved stimulus packages of approximately $ 2.7 trillion, which is approximately 10 percent of annual US economic output. The House of Representatives controlled by the Democrats now wants to push through another package of around $ 3 trillion, but the Senate controlled by Republicans wants to block the package.
Powell warned at the weekend that a full recovery in the economy could drag on by the end of next year.