Cars
VanTourer Urban Comfort: Motorhome test – AUTO BILD
Mercedes is becoming increasingly popular with campers. This does not only apply to the large Sprinter as the basis for full-size motorhomes. The builders are also discovering the small V-Class and its more rustic brother, the Vito, for themselves. In addition to the Mercedes factory camper Marco Polo, enrich with Westfalia expansion since 2020 the Campster from Pössl and the VanTourer Urban the market.
That's him: A camper on a Mercedes Vito. VanTourer offers its youngest camping shoot in three versions to: As a base for 49,900 euros. In the equipment we tested as Comfort with a basic price of 62,490 euros. And, so to speak, as a wishlessly happy edition called Prime for 72,490 euros.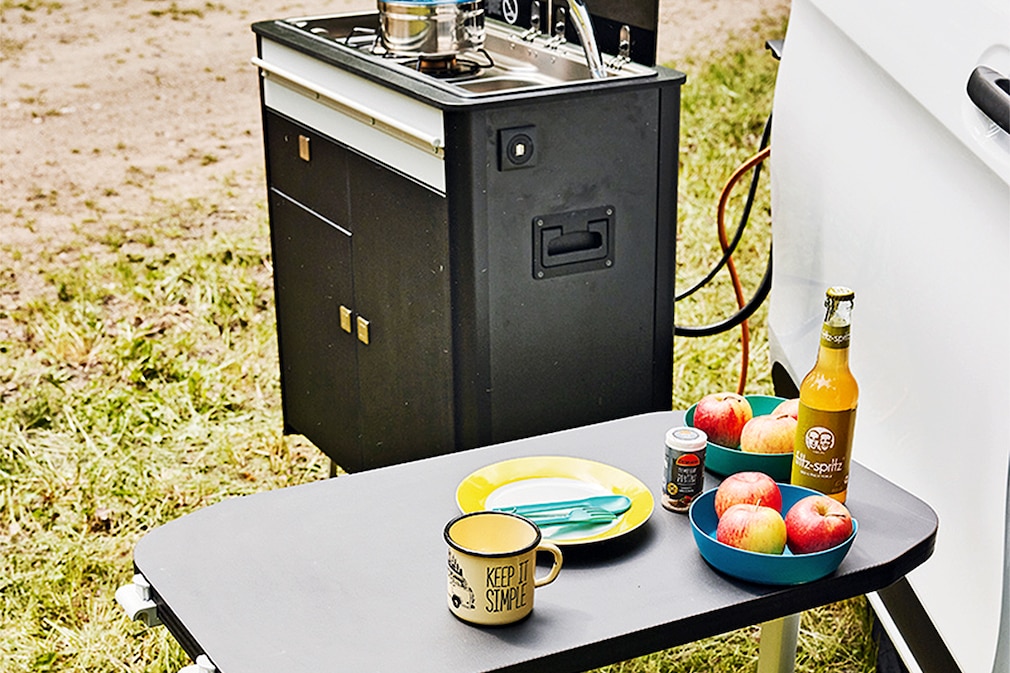 Up to four travelers can stay in the VanTourer Urban
He has: The biggest difference to its competitors is that completely removable kitchen block with external connections for gas, electricity and water. There is a ten liter canister for gray water in the furniture module itself. In theory, it is possible for one person to lift the kitchen out of the vehicle on their own. In practice, however, it is more back-friendly with two people. Thanks to bed in Pop-up roof and convertible rear seat bench up to four travelers can stay overnight in the Urban. To use the bench as a bed, a topper should be placed on top. From a technical point of view, too, the Urban offers two innovations: On the one hand, there is the Shore power via DEFA cable, and on the other hand, the camper has one Fixed, 25 liter fresh water tankthat can be filled in the entrance of the sliding door.
The upgrade to 163 hp costs 1595 euros extra

This is how he drives: Comfortable and sporty. The Urban Comfort has standard 136 hp. Our vehicle got one Upgrade to 163 hp, which costs 1595 euros extra, and also the chic, 1490 euros expensive 17-inch Borbet rims. The wheelbase and the gently shifting nine-speed automatic transmission contribute to the high driving comfort at. There are trade-offs for what is more robust than beautiful-looking Hard plastic in the cockpit. As compensation, there are plenty of deep storage compartments and bottle holders.
Tank capacity / type of fuel
Empty weight ready to drive / payload (test mobile)
Trailer load (braked / unbraked)
Material wall / roof / floor
Lying area, pop-up roof L x W
120 kW (163 hp) at 3800 rpm
Nine-speed automatic / rear wheel
1x 2.75 kg / Webasto diesel heater