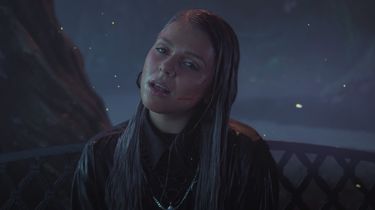 The Bulgarian Victoria was the great promise of Eurovision 2020. During the Eurovision: Europe Shine your light Saturday night's broadcast, viewers noticed she was very similar to another famous pop artist.
You don't immediately see the resemblance. Victoria has long, straight hair and big eyes. But seeing the video clip of Victoria's Eurovision 2020 entry, the resemblance between her and world-famous pop star Billie Eilish soon becomes clearer.
Billie Eilish, known for hits like Bad guy and Bury a friend, was one of the biggest rising stars of recent years. Mixing her unique songs teenage fear with concerns about the climate. Billie Eilish's style is a mix of soccer jerseys and gothic punk. She disguises her feminine forms and thus focuses on what she sings about. Her video clips always have a gloomy edge, but at the same time convey a beauty.
Tears getting sober is reminiscent of Billie Eilish
Looking and listening to Tears getting sober the agreements are immediately noticeable. The song was the entry with which Victoria would defend her country Bulgaria during Eurovision 2020 in Rotterdam. Not only does the song begin with a very distinctive mix of electronic music and sad piano, Victoria's voice and movements are reminiscent of the equally young, but world famous Billie Eilish.
Victoria would be the big Eurovision 2020 winner
Or the Eurovision bookmakers Tears getting sober if the great success have predicted because of the similarity between the singers, it is not known.
"I also liked Bulgaria with Billie Eilish song"
It is clear that many viewers of the Eurovision: Europe Shine your Saturday night broadcast have noticed the deal.
Bulgaria is also Billie Eilish of Dunaldi #Eurovision

– Dominic with the C (@swissepfan) May 16, 2020
Let teen hear the song of Bulgaria tomorrow …
He pushes Billie E over to the phone …… # Eurovision #ShineALight

– audrey (@Braafheidzelve) May 16, 2020
#Eurovision Bulgaria is said to win with a Billie Eilian clone. Luckily not !!! #shinealight

– Tonneke (@ ton566) May 16, 2020
This idd great tasty and fat wink. I also liked Bulgaria with Billie Eilish song

– Marielle Steeneveld (@MarielleTweets) May 16, 2020
that of bulgaria is gwn a billie rip off

– naomi (@tpwkbillie) May 16, 2020
March stood Tears getting sober in first place at the betting offices, it varied between 11 and 13 percent. Second and third place came in this intermediate position for Lithuania and Switzerland, with 10 percent each.
Jeangu Macrooy, the Dutch entry, had not been able to impress the 'bookies' that much. He was estimated to be approximately 15th.