Cars
VinFast VF 9 Plus: E-car from Vietnam comes to Germany
No, Vietnam is really not a country that we spontaneously think of when it comes to cars. Certainly not about modern e-cars. But now the Vietnamese car manufacturer VinFast is coming to us, initially with two models, including a huge seven-seater. Something big is coming our way!
The big one is called the VF 9 and is the flagship of an armada of five electric models from the mini SUV to the family van. The 5.12 meter long seven-seater is due to be launched on the European market later this year together with its smaller brother, the SUV VF 8. Also to Germany.
VinFast wants to set up showrooms at 25 locations. The cities of Hamburg, Berlin, Cologne, Munich, Frankfurt and Oberhausen have already been confirmed. Service stations are also to be built.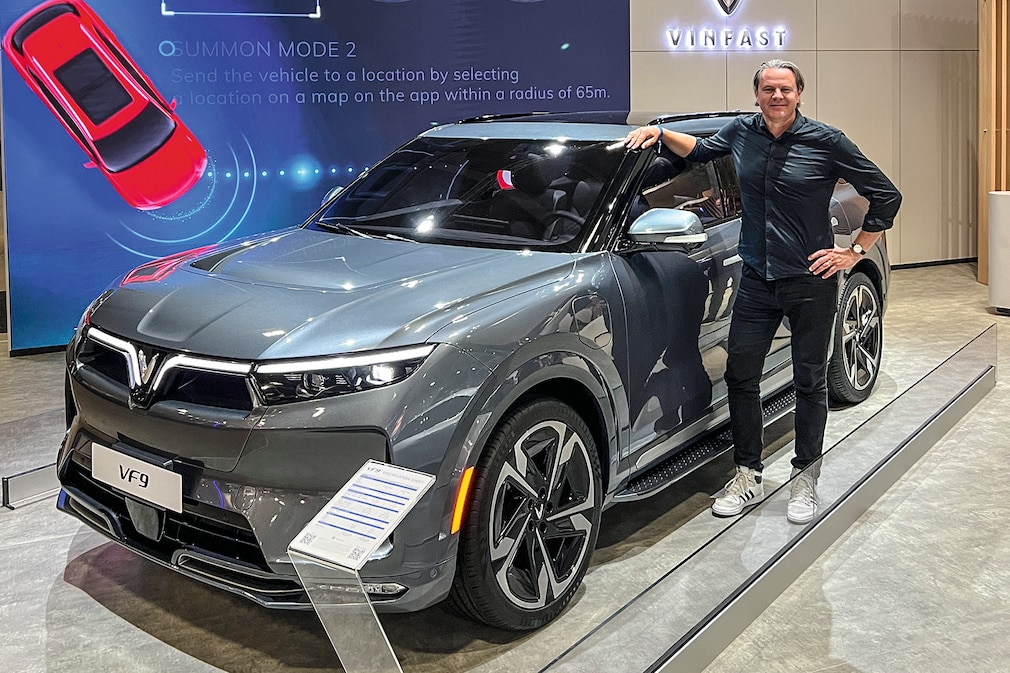 But who is VinFast? Founded in 2017, the company is part of Vingroup, one of the largest industrial conglomerates in Southeast Asia. Initially, cars with BMW internal combustion engines were built in Vietnam. But now the car division is "the first car manufacturer in the world to switch completely from combustion engines to electric motors," as Jean-Christophe Mercier proudly explained to AUTO BILD.
Classic modern design
The Frenchman, once at Peugeot and Nissan, among others, is Vice President of VinFast in Europe and is presenting his cars at an e-mobility fair in Oslo.
First impression of the models designed by Pininfarina: the cars are not as exotic as their country of origin. Rather classic-modern. The VF 8 is spacious, the cockpit follows the spirit of the times and consists largely of a central touchscreen. The large VF 9, which was still on display in Oslo as a show car without a real interior, looks similar on the inside.
Models with ten years (!) guarantee
The technical data of the two are okay, but not outstanding. The VF 9 already has a minimum consumption of a good 21 kWh/100 km on paper – in fact it should be even more. VinFast has not yet said anything about charging performance. But for the prices. They start at 43,600 (VF 8) and 58,200 euros (VF 9), but without a battery.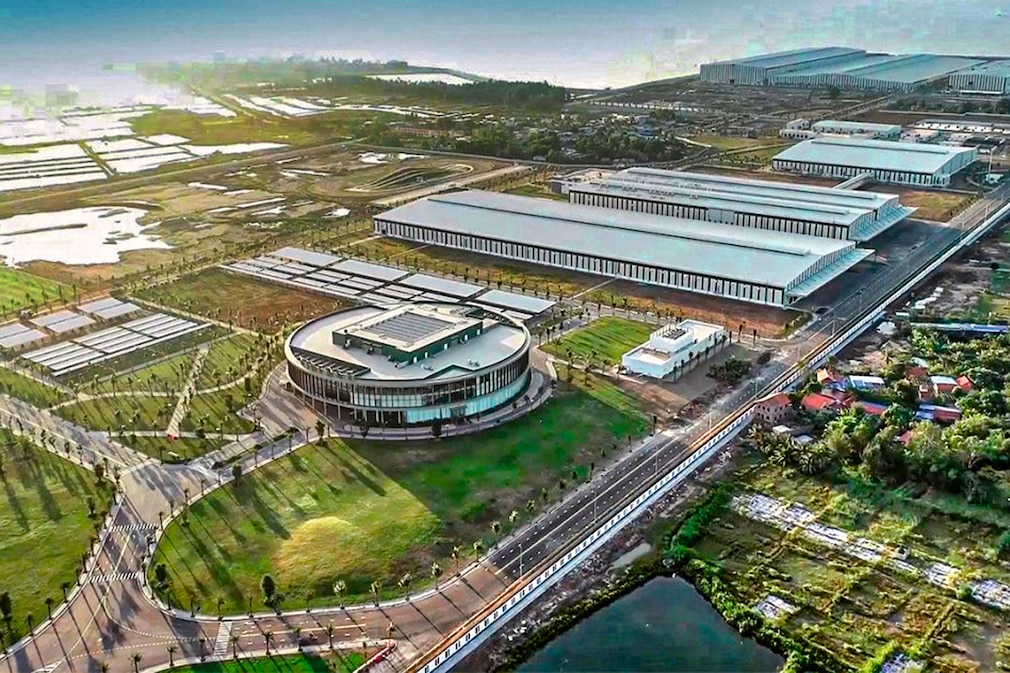 It has to be rented separately. It will only be possible to buy a VinFast with a battery from 2024. In leasing, the two cars cost 499 or 699 euros. The smart driving package (including lane change and parking assistant) also costs extra. The models have a ten-year (!) guarantee, and the battery is lifelong. Should it ever fall below a capacity of 70 percent, there is a replacement battery free of charge.
Amazing: Instead of Norway, VinFast initially only starts in Germany, France and Holland. "In Norway, the transition to e-mobility happened long ago," explains Mercier. They really want to make a difference ecologically. Because the consequences of climate change are so visible in Vietnam, with floods and periods of heat.
VinFast leaves a lot unanswered
And: The Vietnamese think globally. A factory in North Carolina (USA) will be built, and a factory in Germany is also being sought for European production. VinFast did not want to comment on rumors about the former Opel plant in Eisenach.
There was even German know-how at the top of VinFast for a short time. But the tenure of ex-Opel boss Michael Lohscheller was only a few months in 2021. Then it came to the separation, officially for "personal reasons".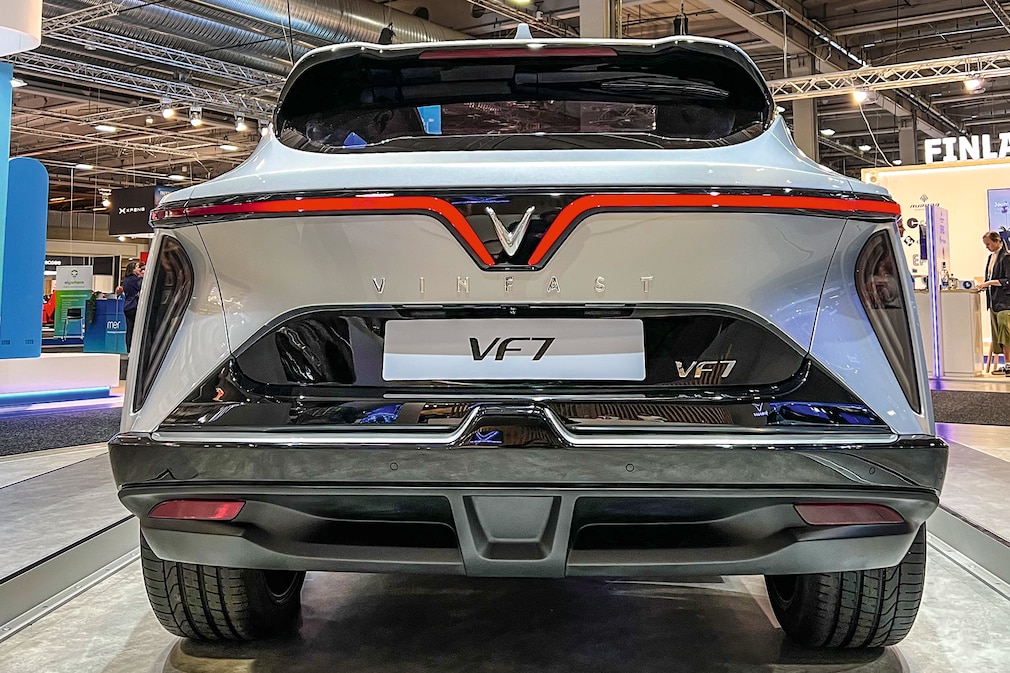 In Oslo, VinFast still left some things unanswered. This includes questions about sales targets and which customers you actually want to reach. Partnerships are intended to alleviate concerns that German drivers might not trust a brand from Vietnam. In addition to Pininfarina also with ZF or Bosch. And also on-site visits: For a 150-euro down payment as a VinFirst customer, there is, among other things, a luxury holiday – in Vietnam.
Technical data and price: VinFast VF 9 Plus
• Drive two electric motors, all-wheel drive
• Perfomance 300 kW (408 hp)
• Torque 620 Nm
• L/W/H 5118/2254/1696mm
• curb weight k. A
• Battery pack 123kWh
• Range up to 580 km
• Loading time 35 min (10-70% on DC charger)
• 0-100 km/h 6.5s
• Top speed 200km/h
• Consumption 21.2kWh/100km (WLTP)
• Price 63,600 euros plus battery rental of 150 euros/month