Cars
Volkswagen: He has been with VW for 70 years
When a 95-year-old has his office in a museum, it's not without a certain comedy. Well, at least it's not a natural history museum. Carl Hahn is sitting on his office chair in the adjoining building of the Wolfsburg Art Museum and is obviously in a good mood.
"I bought the chair while I was at VW in America." That was in the sixties. Together, the two have become classics, if you will, over the decades. Wear signs of life today, and some parts creaks. But that gives character. Carl Hahn wears a tie with roosters on it, suit, Apple Watch, sips coffee and (secretly) chews a piece of chocolate.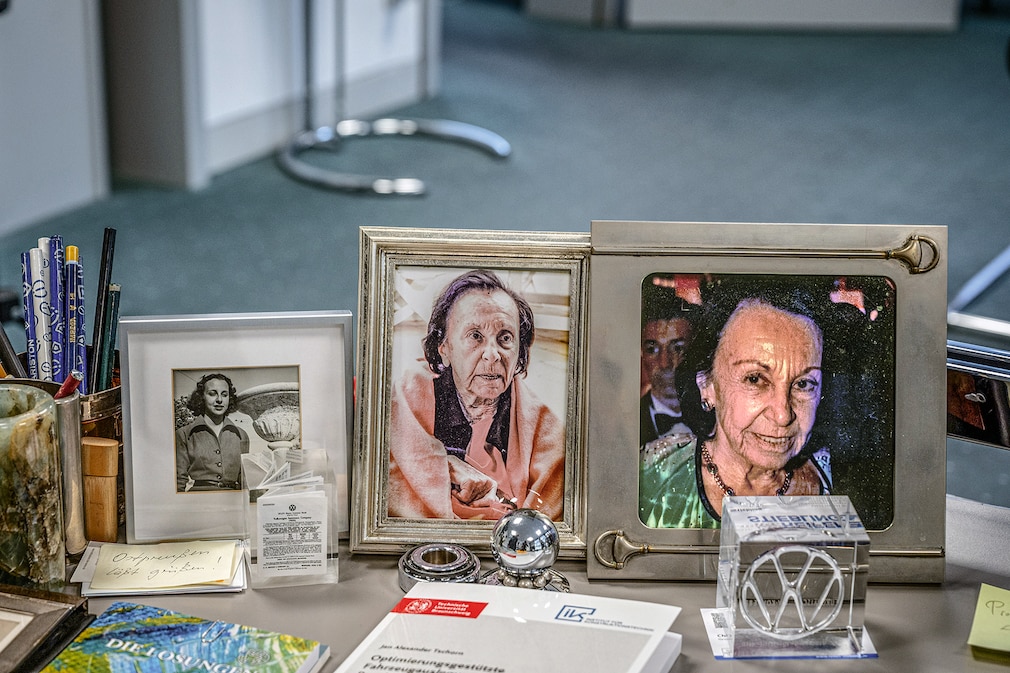 "Write that my assistant has never bought me chocolate," says Hahn. He smiles at his joke – and at the same time radiates a dignity that gives an idea of ​​what a great, cosmopolitan personality he was throughout his life.
White ID.4 in front of the door

Charming, quick-witted, funny. Dialogues with him go like this: Are you still here every day? Answer: "Where else should I be?" Home? "What am I supposed to do there? I have employees here! We have projects!" Hahn has parked his white ID.4 outside the door. Question: Do you still drive yourself? Counter question: "What else?"
Carl Hahn Jr. has his driver's license. made as a junior. That was at the age of 16, in 1942. "For my DKW RT 125 – a really outstanding motorcycle that, without repairs, got me through the first phase of my life with success and joy, as probably the most copied motorcycle model in the world. All the way to Rome!"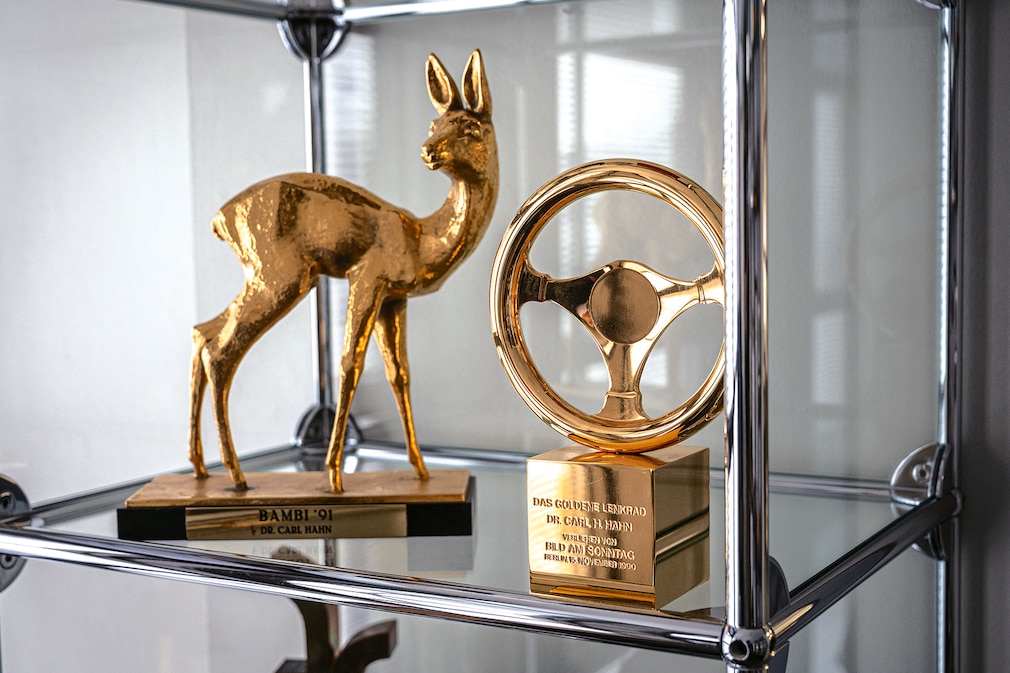 Carl Hahn is a fine formulator. And only sometimes does he lose the thread. But at 95 you can.
Hahn grew up in Chemnitz, right next to the DKW factory, the largest motorcycle manufacturer in the world. During the Second World War he fought as a private and was taken prisoner by the Americans for four weeks. His family flees Saxony from the Russians, his father Carl Hahn sen. is looking for new business ideas. "And then he invented the OB tampon," says Carl Hahn jun. Together, Carl and Carl set up a feminine hygiene company (after a brief entrepreneurial stint with pressure cookers).
"We are not billionaires today because we later had to sell the business to the US company Johnson & Johnson as a financially poor inventor."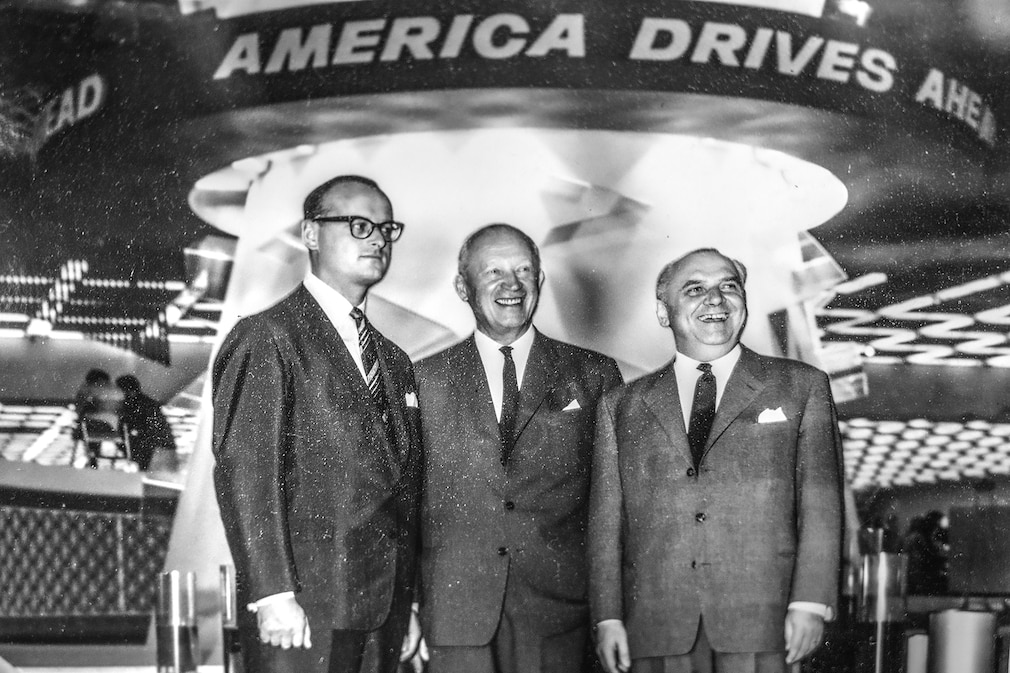 Then Hahn jun. his career at Volkswagen: Joined in 1954 as head of the export department. As head of VW of America in New Jersey (1959 to 1964), he introduced Americans to the Beetle and Bulli – with great success. After his return, he was promoted to the Group Board of Management, and after a power struggle at VW he switched to the Continental Board of Management in 1972.
Hahn pulls rudder around at VW

In 1982 he returned as CEO of Volkswagen. The Golf 2 is just being introduced, and VW is in troubled waters, having laid a billion-dollar egg in its nest with the takeover of the typewriter manufacturer Triumph-Adler.
Hahn turns things around and recognizes the importance of China as a market early on. When he (non-)retired in 1993, Ferdinand Piëch became his successor.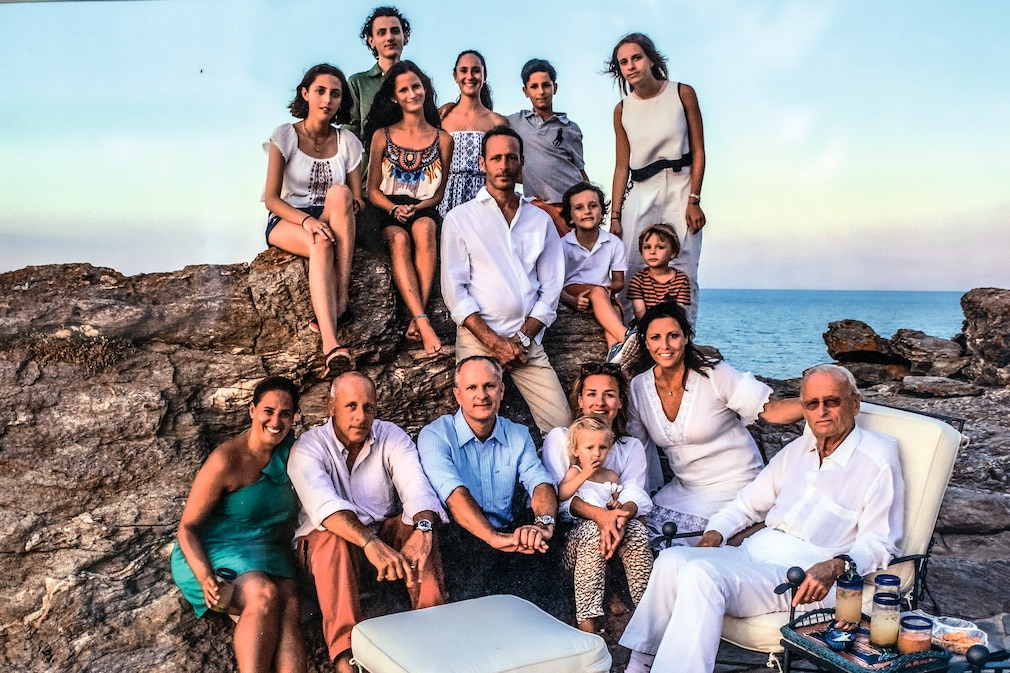 Today he is, among other things, an honorary citizen of Wolfsburg and Chemnitz and was "Man of the Year" in China in 2018. Do these awards mean anything to him? "Of course! Joy and satisfaction." The best accolade, however, is that he still gets compliments from old VW colleagues.
Already in 1972 electric VW Transporter

Carl Hahn says he got his skills mainly in America. "My little European soul has learned a lot over the years." The speed of the Americans and their pragmatism impressed him. The Americans, with their "number one mentality", went to work "without hesitation". To this day, we Germans could learn from the Americans.
Last question: What does a 95-year-old think of electric mobility? "The electric motor is incredibly simple technology. We were already building electric vehicles in my day. From my point of view, this is the way to the automotive future." And indeed, as early as 1972 VW electrified the Transporter, and from 1976 the Golf too. They've long since been mothballed in the museum. Only Carl Hahn – he runs and runs and runs.
About the person: Prof. Dr. Carl H Hahn Jr.
Born in Chemnitz, lives in Wolfsburg. Today, with the Saxony International School Carl Hahn, he is committed to ensuring that daycare children grow up bilingual. Info: www. carl-hahn.de