Cars
VW Crafter camper: this Crafter was developed with a lot of love
Camping enthusiasts who don't believe in standard beige goods have come to the right place. This VW Crafter is the right car for adventurers and individualists. From the outside, the black VW, which is offered on eBay, is not recognizable as a motorhome.
And behind the doors is a clever camping extension that was obviously made with great attention to detail. How well it was done and how the car presents itself technically has to be checked on site, of course. But the first impression is correct.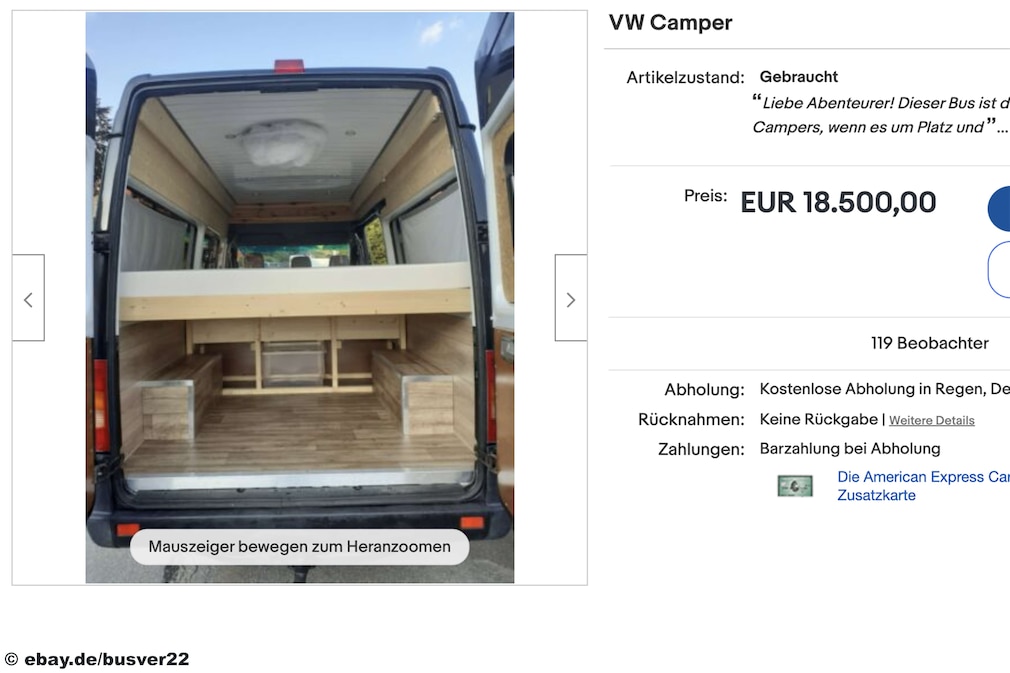 Here's what you need to know about this VW Crafter
The first thing you notice is how clean the VW looks inside. Nothing seems worn. The internals make a solid impression and have at best been carried out at a professional level. The use of a lot of wood creates a homely atmosphere. Especially cool: There is a second battery for self-sufficient travel – i.e. independent of the campsite.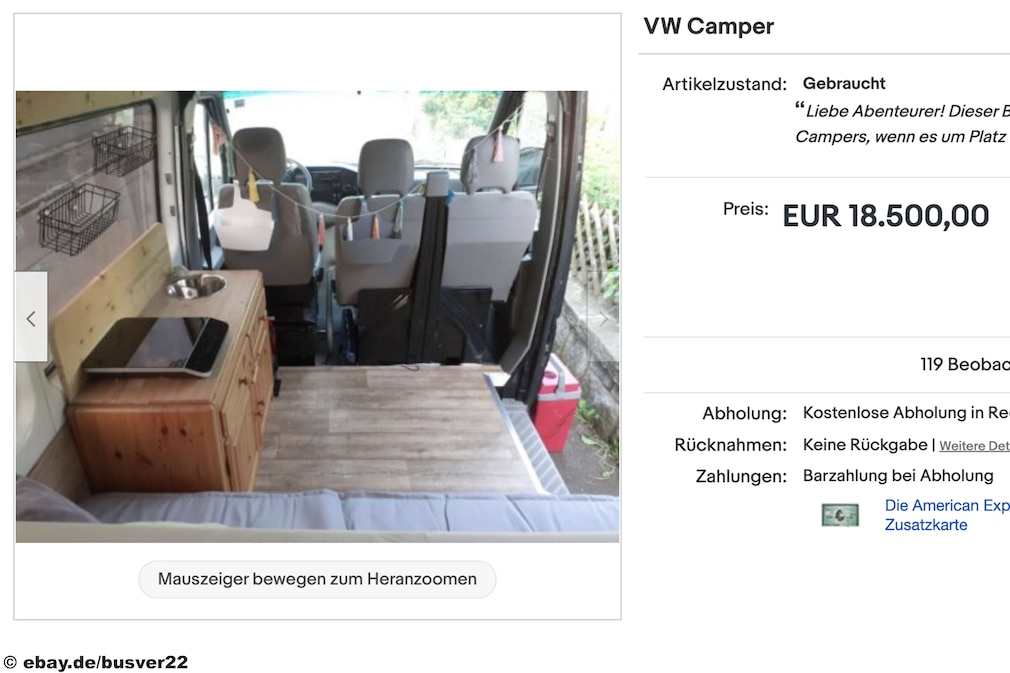 In addition, the technical description is interesting to read. According to the information, the Crafter convinces with an induction cooker, a washbasin with fresh and waste water canisters, dimmable LED lights and an option for blackout in the rear area.
There is also auxiliary heating, cruise control for relaxed travel and a DAB+ radio. The price tag says 18,500 euros. The seller offers to do the MOT due in August 2022.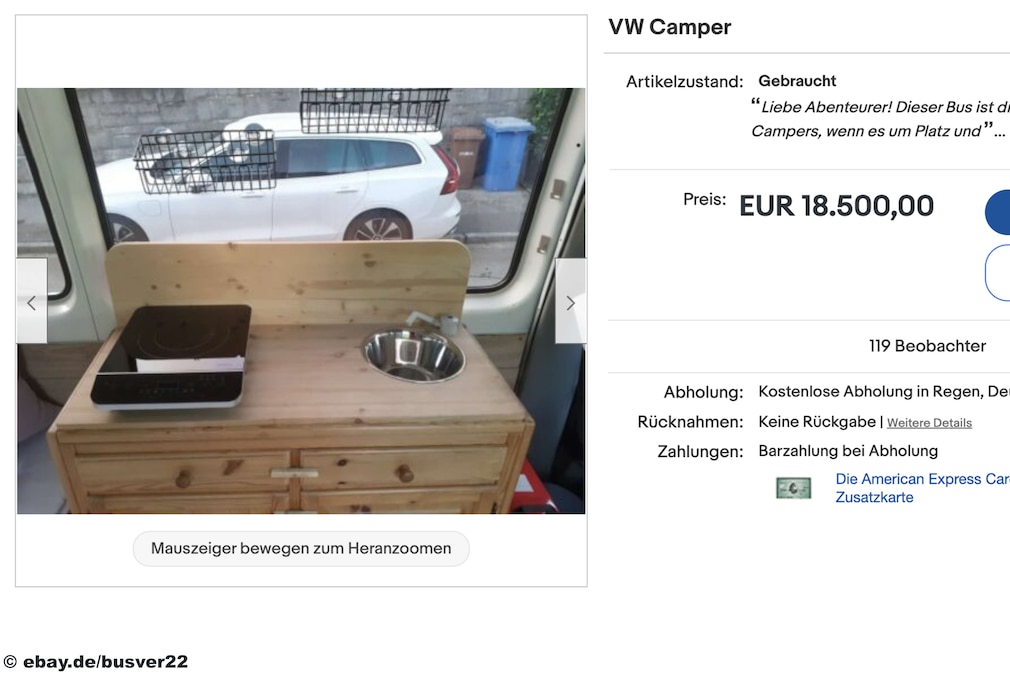 This is where the first generation Crafter can weaken
Any motor vehicle that is a few years old should be thoroughly inspected before purchase. This also applies to this Crafter and was already mentioned at the beginning. If you don't dare to do it on your own, you are welcome to take an expert with you to the tour.
What care has the car received?

The check begins with the papers. Is the history of the car understandable? What care has the VW received? Which workshop invoices are available? During the test drive, you should pay particular attention to the driving behavior, the function of the engine, transmission and electrics as well as unexpected noises. If there are any questions, the seller should be able to answer them.
Any indication of moisture in the interior?

If you are interested in a used mobile home, you must definitely look for moisture in the interior. If there is, there is a reason for it. And that has to be cleared. Otherwise it will be gross and possibly expensive.
The body of the offered car needs a close look. First-generation Sprinters and Crafters rust badly if they're not scrupulously looked after. And finally there is the TDI. Forum reading on the subject suggests that the VW machines are not indestructible. And this specimen has almost 200,000 kilometers on the clock.