Cars
VW Golf 2 Function: This pretty VW Golf 2 looks well cared for
The VW Golf 2 is considered a legend: the shape is handy, the operation is intuitive. Above all, the two-man Golf impresses with its durability. The technology is solid and the rust prevention is right. No wonder that some Golf 2s are still seen in everyday life today.
Enthusiasts have been clamoring for well-preserved, well-maintained VW Golf 2s for a long time, regardless of the engine and transmission. A VW Golf 2 Function is currently being offered on eBay, which is said to be in very good condition. Price: 2850 euros.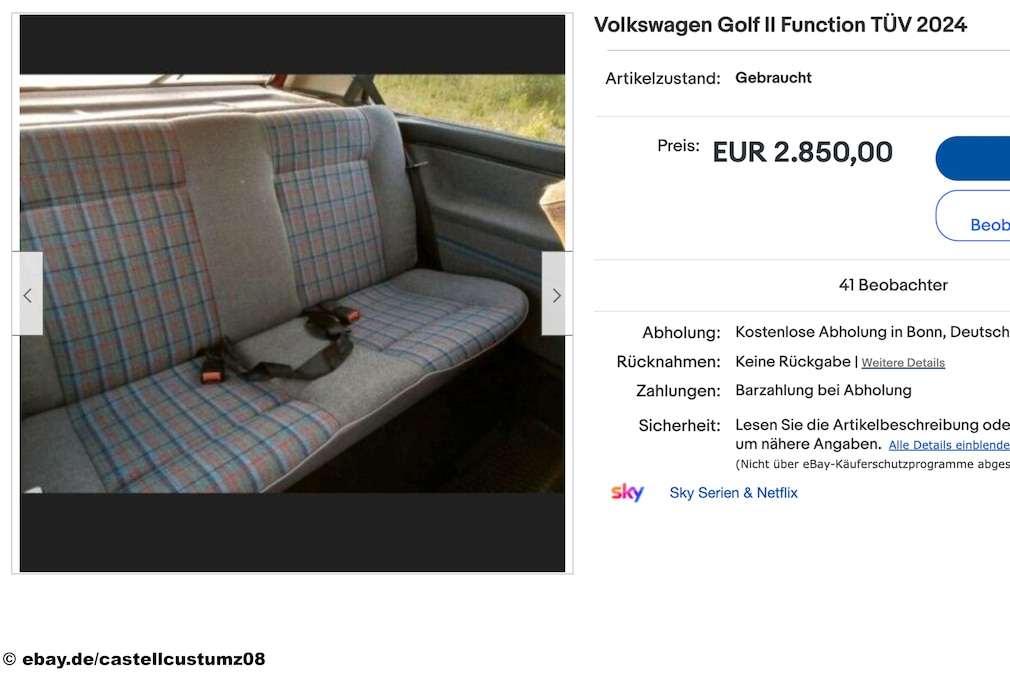 Neat VW Golf 2 with no maintenance backlog

According to the seller, the Golf on offer has been in the family since 1996 and has always been treated with care and serviced regularly. According to the description, necessary repairs were carried out at VW and can obviously be proven with the help of invoices. So there is no maintenance backlog. The Golf came from the possession of a pensioner.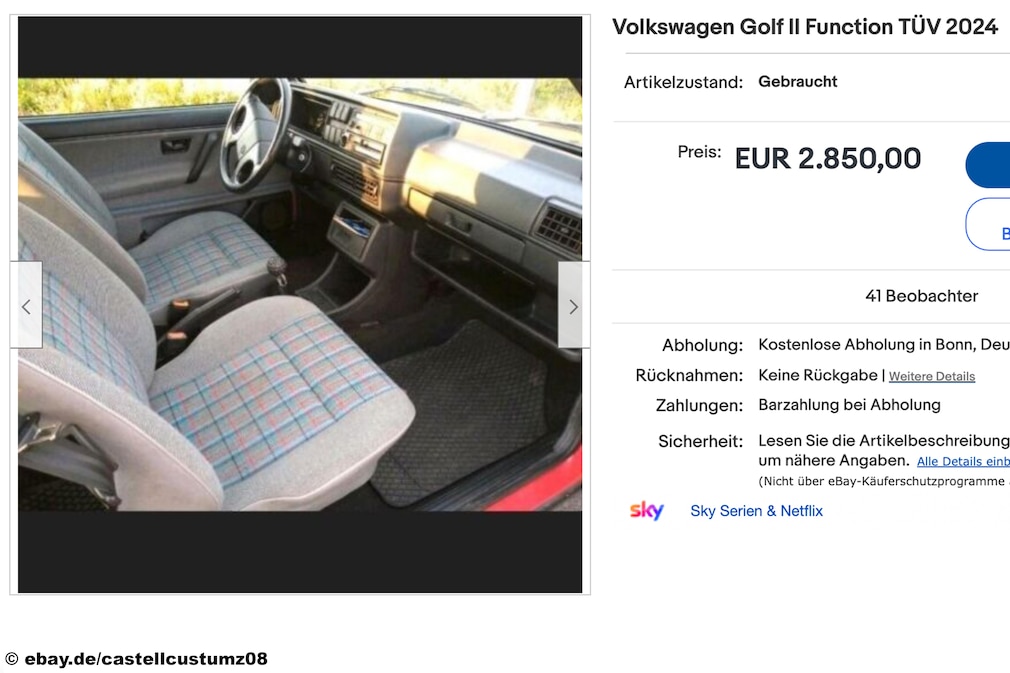 The 1.6-liter petrol engine under the hood of the two-door makes 75 hp. The speedometer shows 240,000 kilometers. The high mileage does not have to be an exclusion criterion if the correct care can be proven with the help of invoices. The five-speed gearbox reduces engine speed, consumption and wear on long journeys. The seller does not name the date of the first registration, but the car should be able to have an H license plate. The last Golf 2 rolled off the assembly line in 1992.
Interested parties should pay attention to this before buying

The following video summarizes the most important information about the second generation of the VW Golf. If you want to have the car on offer, you should take a close look at it at an on-site appointment. That goes for any used car, especially one with so many years on the road.
The Golf 2 is not considered particularly susceptible to rust. However, a fundamental characteristic of the series says little or nothing about the care that the previous owners have given the specific vehicle.
A test drive is also a must. Does the powertrain appear fault-free? Does the engine pull through adequately? The clever one checks that. Does the transmission shift cleanly and without background noise? Does the VW drive precisely? What about the brakes and the age of the tires? If everything is right, then the Golf 2 is a good everyday classic car.