Cars
VW ID.3, ID.4, ID.5: This brings the free software update
Facelift was yesterday, today is OTA. This stands for updates "over-the-air" and is what has long been learned in the case of mobile phones: with every software update there are new functions. In automobiles, Tesla has been successful for a long time. And after BMW and Mercedes, VW is now also relying on the small facelifts from the air.
More range with the software update
From the second quarter of 2022, the ID.Software 3.0 will be available via direct download for all ID models that have already been delivered: improved voice control (as with the Golf 8), new displays for displays and head-up displays, as well as a smart e-route planner and optimized battery management . The range is also increasing: Models with the 77 kWh battery can charge with a maximum of 135 kW instead of the previous 125 kW.
For additional functions of the software, such as "Travel Assist with swarm data" and "Park Assist Plus with memory function", the ID vehicles must be equipped with more sensors – this only works with new models and is unfortunately not a software Update for older cars.
Functions that are optionally available only in new ID models
The Travel Assist with swarm data collects data from other (approx. 500,000) VW models based on MQB and MEB and thus helps to keep the vehicle on track better during automated driving. On country roads, for example, the system ensures that the vehicle is kept on the right-hand side of the road rather than in the middle.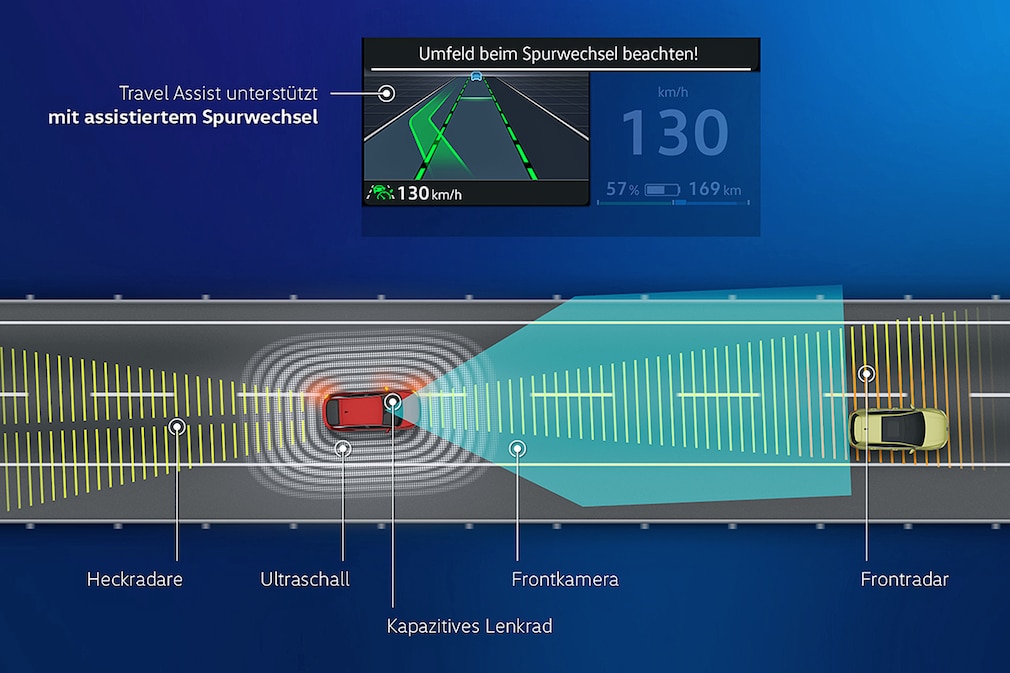 The automated lane change helps when changing lanes. It works with two radars in the rear and via ultrasound, is available on the motorway from 90 km/h. If activated, the lane change can be started and executed by flashing a tip. Of course, only if there is no car in the targeted lane.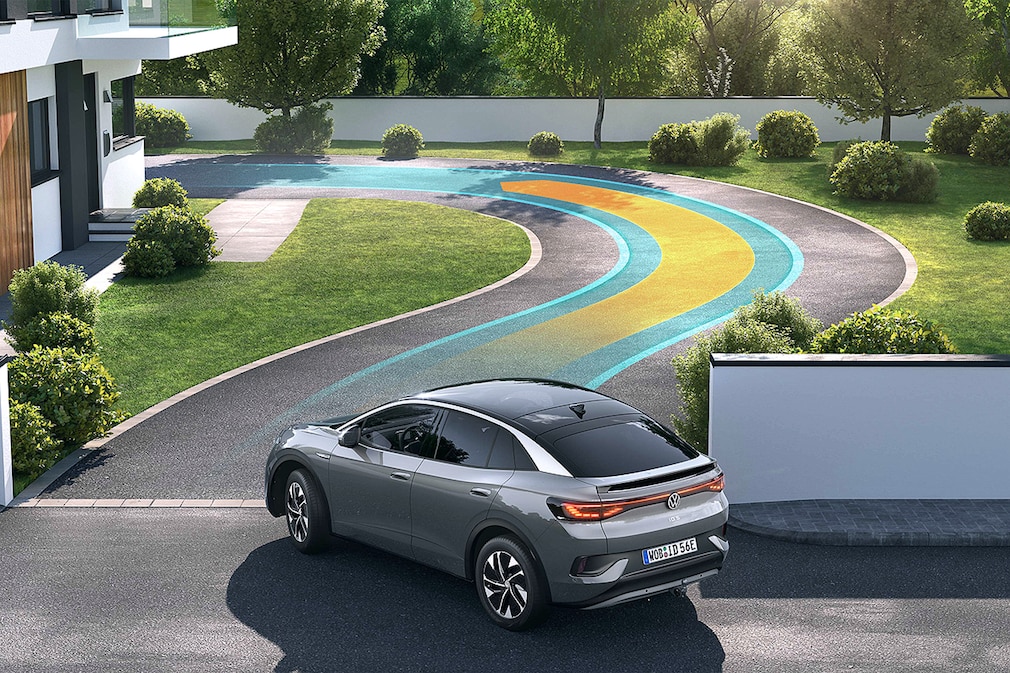 With Park Assist Plus, the vehicle now also takes over the gas and steering when parking. In addition, up to five routes of 50 meters each that have previously been traveled at a maximum of 40 km/h can be saved using the memory function. After maneuvering into the carport, this route can be saved, for example. It can then be called up again and again at the starting point – the car then automatically takes over these 50 meters.