Cars
VW T6.1 California Tuning: Juicy lowering from H&R
Who in
VW T6.1
California has always had the feeling of sitting too high, at
MR
now the right solution. In addition to the sport springs that are already available, the Sauerlanders now also offer
Coil springs
with which the
4.9 meters long
Camping bus
can be screwed even deeper towards the asphalt. (VW T6.1 in the AUTO BILD test)
60 millimeters lower at the front

The coil springs fix on the front axle 60 millimeters more draft. At the Rear axle can be the lowering between 20 and 50 millimeters vary. Thanks to the combination with the standard dampers, the active suspension functions are still fully retained. According to H&R, the same applies to them Payload and the Driving comfort, which should be "still suitable for long journeys". In addition, the steering behavior is improved and the body roll is reduced when cornering. (The VW T6.1 from Carlex with body kit and GTI upholstery.)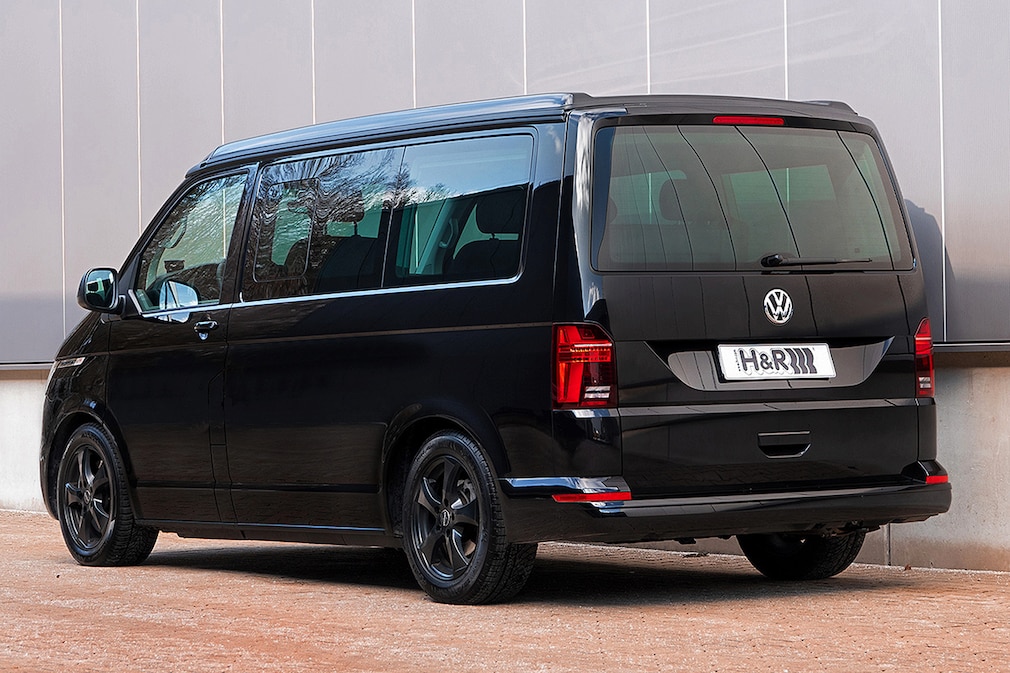 Sport springs also available

If the lowering shouldn't be variable or shouldn't be quite as radical, H&R still offers that normal sport springs on. They lower the 50 millimeters on the front and 30 millimeters on the rear axle. For the perfect fit of the rims in the wheel arch Wheel spacers Available from ten millimeters per axis.
Price of a good 680 euros for the coil springs

All chassis components fit for the

VW T6.1 California and the California Beach

from year of construction 2019

without bad road chassis. Whether rear or all-wheel drive does not matter. the

Prices

are included

681.41 euros for the coil springs and 360.53 euros for the sport springs.

The track plates are available from 85.64 euros per side. the

VW T6.1 California is available from 52,342.15 euros

in the price list. The less well-equipped Caravelle is already around 10,000 euros cheaper.