Cars
VW Tiguan used car check: prices, information, strengths, weaknesses
The second generation of the VW Tiguan is very solid. Also the
Tiguan
I hardly have any weaknesses, but far too often sees the red card for his chassis.
The most important information for used car buyers from the AUTO BILD TÜV report!
VW Tiguan (2nd generation)
Construction time: since 2016
Engines: 115 PS (2.0 TDI) to 240 PS (2.0 TDI)
Price: from 16,000 euros
Occupant safety (Euro NCAP crash test 2016): 5 Stars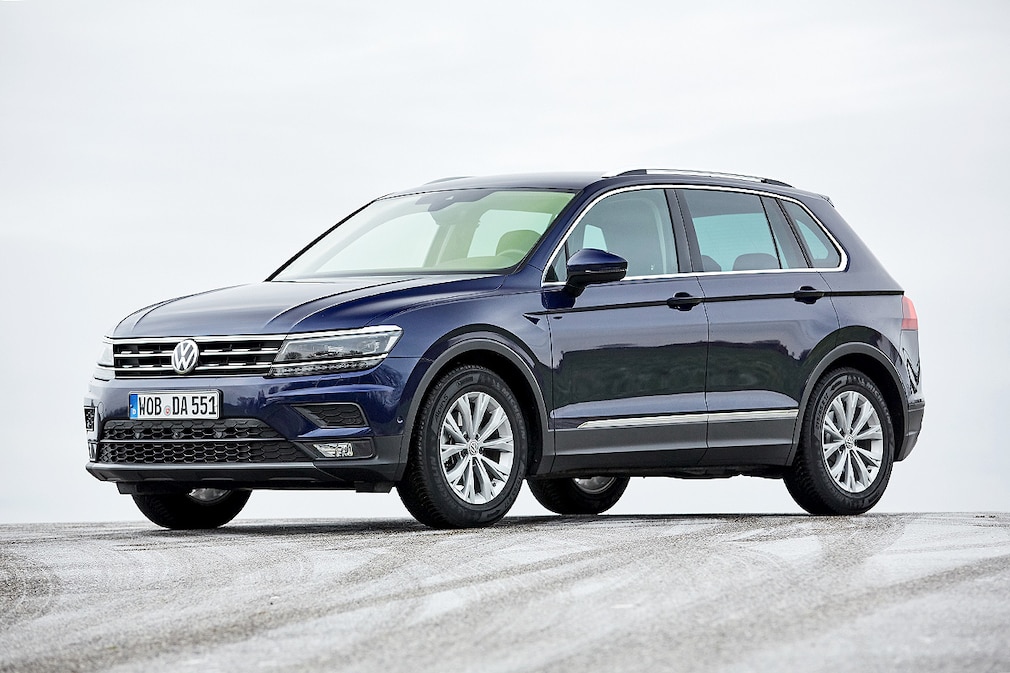 That's him:
Eight centimeters more wheelbase and six centimeters longer: This creates even more space in the interior and trunk than in the predecessor. If that's not enough, you can take the 20 centimeter longer one
Tiguan Allspace
. Otherwise VW stuck to the successful concept of the
Tiguan
I stuck. Including a trailer load of up to 2500 kilos (class leader) and optionally available front apron with an angle of slope improved for off-road use.
A facelift came in autumn 2020
with a new look and modern infotainment.
That causes trouble:
Early models occasionally suffer from software updates after the
VW
-Diesel scandal. Consequence: increased consumption or less pulling power. The popular DSG automatic acknowledges delayed maintenance (important: clean oil) with more jerking when starting and maneuvering. Recalls, for example because of defective towing devices and detaching roof spoilers.
VW Tiguan (1st generation)
Construction time: 2007 to 2016
Engines: 110 PS (2.0 TDI) to 210 PS (TSI)
Price: from 5,000 euros
Occupant safety (Euro NCAP crash test 2007): 5 Stars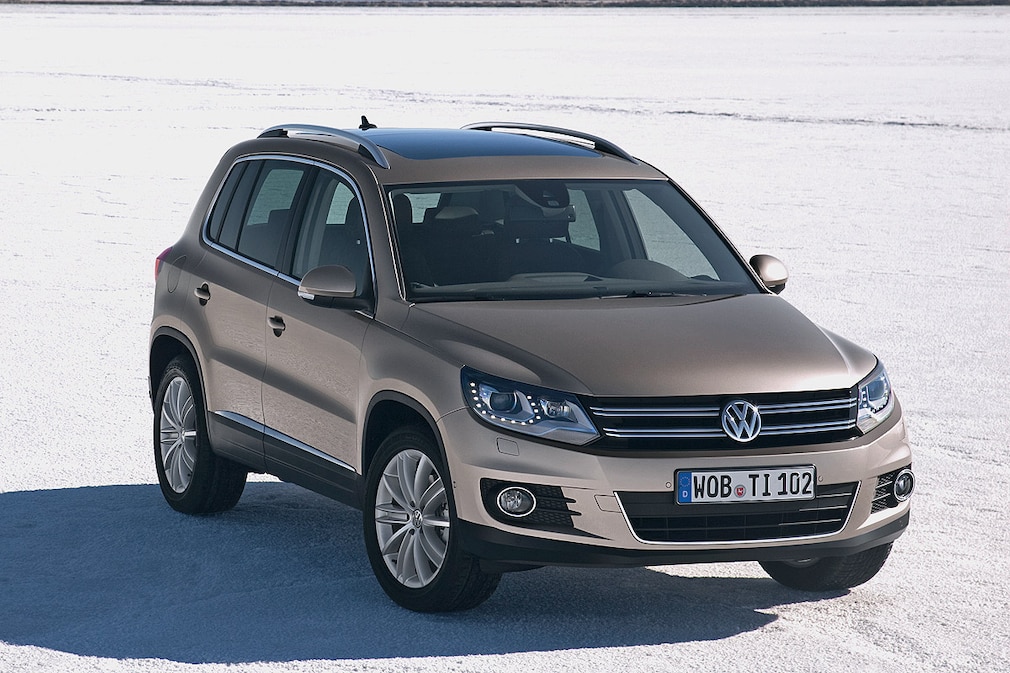 That's him:
It owes its name
Tiguan
–
a mix of tiger and iguana
– an AUTO BILD reader survey. Initially three equipment lines: "Trend & Fun", "Sport & Style" and "Track & Field" for easy terrain. The latter offers a larger angle of approach and departure, so it doesn't bump your nose so quickly. Six airbags and ESP ensure safety.
He can do that:
Provide easy access, which makes it particularly popular with older students.
It gets really comfortable with the adaptive DCC chassis
. But it also springs with conventional damping
VW
well, lies emphatically quiet on the street. Under the hood: the usual,
quite economical TDI and TSI engines
. The facelift (July 2011) brought optical retouching, new engines and a fourth equipment variant ("Track & Style").
That causes trouble: The ADAC reports defective boost pressure controls. Hook ignition locks. Jumped or torn timing chains cause engine damage (1.4 TSI). In younger TDIs, the V-belt whines (conversion kit available), air conditioning condensers break due to falling rocks. Recall: update of the airbag control unit (2019).
TÜV judgment
landing gear

Flawless: the
Tiguan
II. Its predecessor lies, however
fully in the red
. The axle suspensions are criticized up to seven times more often than on average, and spring breaks are also common. In return, the steering and steering joints, drive shafts and rust resistance are excellent.
light
the Tiguan shines reliably. That is in almost all categories VW-SUV below the average defect. Only at the third TÜV appointment can the blinkers of the Tiguan the first generation to be objected to.

Brakes
The examiners were hardly able to detect any deficiencies in the function of the foot and parking brakes. The brake lines and hoses are even better: they play completely in the Zero Defect League. However, there are shouts Rust deposits and wear and tear on the brake discs in all years far too often a reason for complaint.

environment
Oil loss occurs when
Tiguan
comparatively rarely. The emissions test is usually not a problem, only on the third TÜV visit are the defects slightly above average. And the
Exhaust systems shine with exemplary durability.