Cars
VW Tiguan vs. VW Tiguan Allspace: Is the big one the better choice?
Eight letters can change a lot. For example, when they form the word free beer or wedding. Or when they become Allspace. In any case, the long Tiguan with this nickname really has something to offer.
Selected products in tabular overview

| | | | |
| --- | --- | --- | --- |
| | VW Tiguan Allspace 2.0 TDI DSG 4Motion | RRP EUR 49,255.00 | |
| | VW Tiguan 2.0 TDI DSG 4Motion | RRP EUR 45,760.00 | |
Not that the standard Tiguan would pinch at its 4.51 meters. On the contrary. The Wolfsburg compact SUV is spacious everywhere, even in the trunk. Of course, it also offers comfortable seats, decent workmanship and plenty of assistance and connectivity. As with the big brother Allspace, the operating concept with a lot of touch takes some getting used to.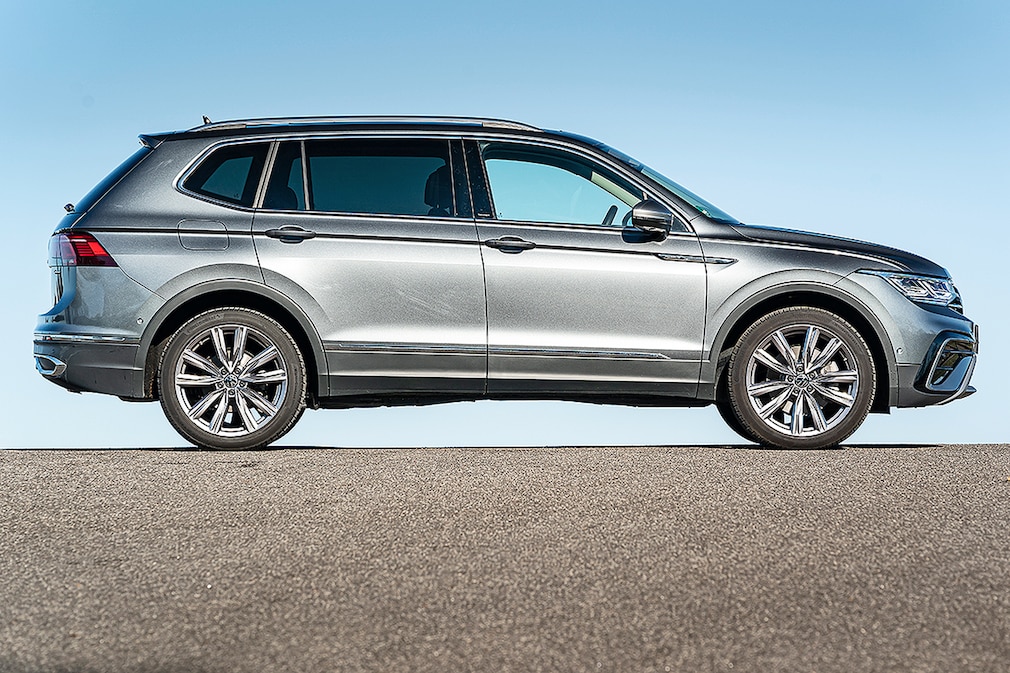 In everyday life, the Allspace is better

But what the Allspace is much better at is everyday life with lots of children or friends. The extension by 22 centimeters (half of it in the wheelbase) creates space for up to 1920 liters of luggage, which is two suitcases more than in the simple Tiguan (1655 l). If you add 750 euros on top of that, you also get a third row of seats in the Allspace. Okay, the two places at the back are reserved for the offspring, but they save some children's birthday parties. And the unchanged high structure with large windows does not cause any problems with the overview, even in the long Tiguan.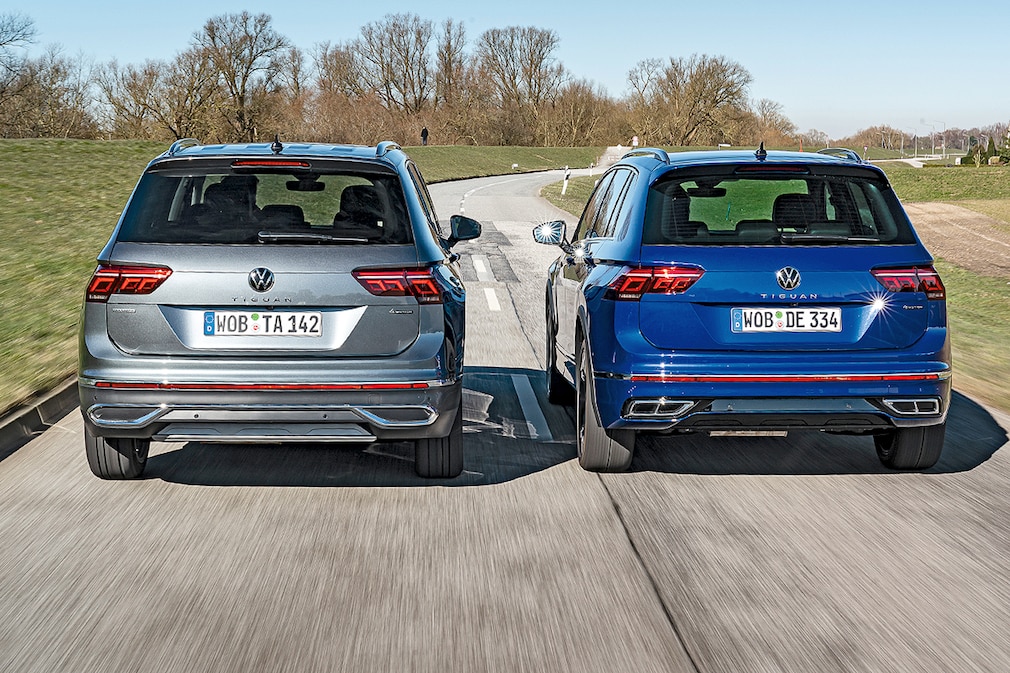 Hardly any differences when driving

To be honest, there isn't much of a difference when driving. The two MQB offshoots spring comfortably, drive more harmlessly than hectic and offer more than sufficient reserves as a 200 PS TDI. So far, so to be expected. We were then surprised that the larger and 107 kg heavier Allspace hardly lags behind. Up to 100 km/h it loses a ridiculous three tenths, the top speed is identical at 216 km/h, on our test lap the long Tiguan only needed a tenth more (7.8 l). And the long Tiguan can also load an additional 73 kilograms.
Hardly any more consumption and otherwise comparable maintenance costs – is the Allspace the better choice? Definitely, but VW also demands a surcharge of 3495 euros compared to the short Tiguan. Not a little, but given the added value in everyday life, it's okay. Less okay: Our powerful diesel with all-wheel drive and DSG just reach the 50,000 euro mark.