Cars
WEY Coffee 01: A car that thinks for itself
The plug-in hybrid Coffee 01 from WEY belongs to a new generation of vehicles that are smart in every way – and that even in the standard version. Fully networked and with a lovingly detailed design, the Coffee 01 ensures a stylish, safe and smart driving experience.
Thanks to the "Coffee Intelligence" driving platform, the Coffee 01 "thinks" in everyday life – before boarding, while driving, when parking and outside the vehicle. "Coffee Intelligence" is based on artificial intelligence (AI) that is constantly learning. A Qualcomm Snapdragon 8155 chip ensures a fast response time. This makes the Coffee 01 the first vehicle to feature this high-performance chip as standard. With its smart platform and associated features, it sets a new standard in the premium SUV segment. Customers receive a unique overall package made up of innovative technologies and a high-quality design.
Intelligent services
Innovative technology is included in the standard equipment of the Coffee 01: This is why the plug-in hybrid from WEY with key technologies 5G, WiFi connectivity, face recognition, personalization, augmented reality display and a 14-inch infotainment display will be available without additional payments . All features of the Coffee 01 can be conveniently controlled via the app and voice recognition. Because during the development the habits and demands of the future owners were the focus.
Carefree driving experience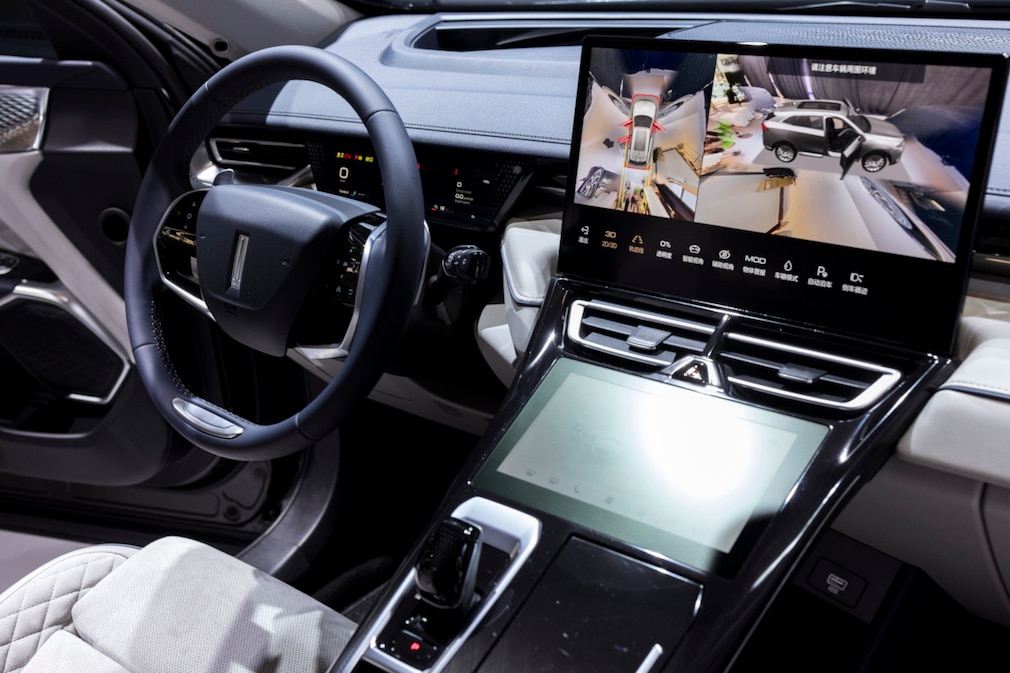 Commuters in particular: inside will be pleased with the range: the Coffee 01 can travel up to 150 kilometers without having to switch on its 2.0-liter engine. Driving fun is also ensured: the plug-in hybrid accelerates from 0 to 100 km / h in five seconds. Thanks to its range and electric motor power, the Wey Coffee 01 enables an electric driving experience that is unique in the plug-in hybrid car market – without having to make compromises when driving long distances. A motorway assistant and artificial intelligence for automated parking make driving the Coffee 01 particularly convenient: The automated reversing assistant records distances of up to 50 meters with a camera, so that the car automatically drives into a parking space – this makes parking in narrow streets particularly easy .
Innovative technology meets international design
More than 1,600 designers and developers, five years of research, ten locations, seven countries: WEY Coffee 01 contains bundled international expertise. The design looks clean and elegant: Premium, but not sophisticated – but with a love of detail. From the outside, the mighty chrome radiator grille catches the eye. Inside, the Coffee 01 impresses with its buttery soft Alcantara covers and an ambient light system, which can create an atmosphere that matches the music on request. Your ears will also be pampered: the Infinity audio system with 12 loudspeakers ensures rich sound. All in all, a modern premium driving experience that is fun and leaves nothing to be desired.
The WEY Coffee 01 celebrated its world premiere at the IAA 2021 in Munich. Pre-orders will start at the end of 2021, and the first cars will be delivered in the first half of 2022.
GWM WEY – Premium SUVs, but smart
WEY is part of the international multi-brand automobile manufacturer Great Wall Motor (GWM) based in Baoding, China. The brand got its name from its CEO Jack Wey, who founded it in 2016. GWM is China's market leader for premium SUVs and was among the top 15 most innovative OEMs in the Center of Automotive Management (CAM) Connected Car Innovation Index in 2020. The company is an industry leader in the design of intelligent networks and is a pioneer in the research and development of key technologies such as 5G, autopilot and V2X. GWM starts its European presence this year – with the start of WEY in Germany.
WEY Coffee 01 at a glance:
• Dimensions: 4.870 mx 1.960 mx 1.690 m (L x W x H)
• Motor: max. 350 kW and 847 Nm
• Battery: 41.8 kWh
• Range: 150 km purely electrically
• Acceleration: from 0 to 100 km / h in 5.0
Technologies & Features
• Qualcomm Snapdragon 8155 for intelligent cockpit
• Intel Mobileye for intelligent driving
• 14.6 "central control display
• 7.5 inch AR HUD
• 9 inch air conditioning touch screen
• 9.2 inch LCD instrument cluster
• Five millimeter wave radar sensors
• Twelve ultrasonic radar sensors
• Four cameras for a 360-degree all-round view
• Automatic parking system (APA)
• Motorway Assistant (HWA)

Fuel consumption: 0.8 l / 100 km
CO2 emissions: 20g / km
Electricity consumption: 20 kWh / 100 km