Politics
What will change from today in the classroom and in front of the school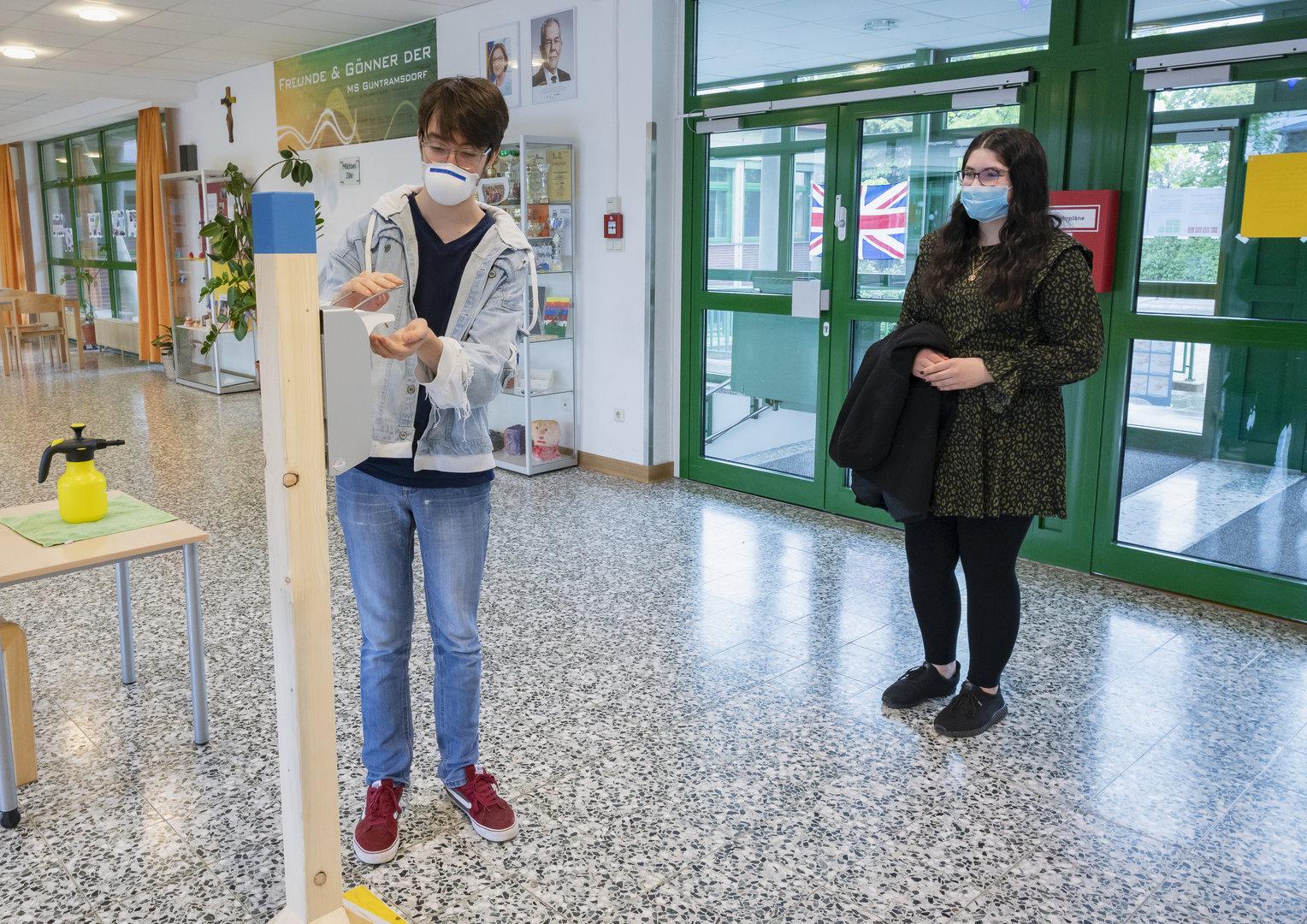 For how many elementary and junior high school students it starts today school?
700,000 students are back in their classes this week. There will only be an exact overview on Friday. Reason: Classes are divided into two groups of the same size, which are alternately taught Monday to Wednesday and Thursday to Friday. The "block model" applies to everyone, unless the total number of students from 15 to 18 is not exceeded in one class. But there are also autonomous solutions schools like the zipper principle.
All children have to go to the school?
No. Even students that none Risk group belong, but are mentally unable to attend classes, can stay at home until the start of the holiday and are considered excused. But you have to catch up on the material yourself – as is the case if you were sick.
What do students matter? risk groups?
The school administration can be for students who are one Risk group belong to or with relatives of a Risk group live in the same household, arrange location-independent lessons. This requires the submission of a medical certificate or an official order regarding the quarantine. In this case, the performance assessments can be made using electronic communication.
Do all teachers start teaching again?
No. Teachers who are over 60 years old can decide whether they want to teach in the class. Teachers who become a Risk group must bring a certificate if they are the school stay away. Teachers who teach free objects or sports are only eligible as supervisory staff, since their subjects will no longer be taught until summer.
Does it still make sense that school unlock?
"Yes," says Minister of Education Heinz Fassmann. The approximately 14 school days until the summer holidays are important because the school fulfills not only an educational but also a social function.
Do students have to wear masks?
who the school you have to do this with mouth and nose protection and wash or disinfect your hands. No mask needs to be worn in class, but the distance from a baby elephant must be kept. Children must wear mouth and nose protection in the aisle or schoolyard. There is a separate manual with hygiene rules. These should be adhered to "to the best of our knowledge and belief" in elementary schools and special education.
What happens if a student or teacher tests positive for COVID-19?
First it is determined who the person concerned had contact with, then the contact persons (pupils and teaching staff) are informed. If the person concerned has only had contact with classmates and teaching staff, a quarantine applies to this group of people. If the group of people cannot be narrowed down, the school be temporarily closed.
Does Corona influence the timetable?
Yes, students may be asked to show up early because the hygiene rules must be followed. In any case, there will be no afternoon classes in primary and lower secondary education until the summer holidays – lessons in elementary school last until 12 p.m., in lower school up to a maximum of 2 p.m. Exercise and sport only find more in schools with a focus on sports instead, free objects / non-binding exercises are omitted.