Cars
Why doesn't he have many more fans?
Of course we could have had eyes for this car much earlier, in 1980 for example. There was "La Boum – die Fete" in the cinema, again and again a Renault 5 with a folding roof drove through the picture. He was there two years later. But even with "La Boum 2 – The party goes on" we gave the little Frenchman rather limited attention, after all we only had eyes for the young Sophie Marceau, who later made it big with James Bond.
It's 2022 now, we're driving through Cologne in an '83 R5, and it's as if people are turning their heads, it's as if they want to say: He was always with us, but we never loved him. So let's pay tribute to a car that got far too little sun in its lifetime.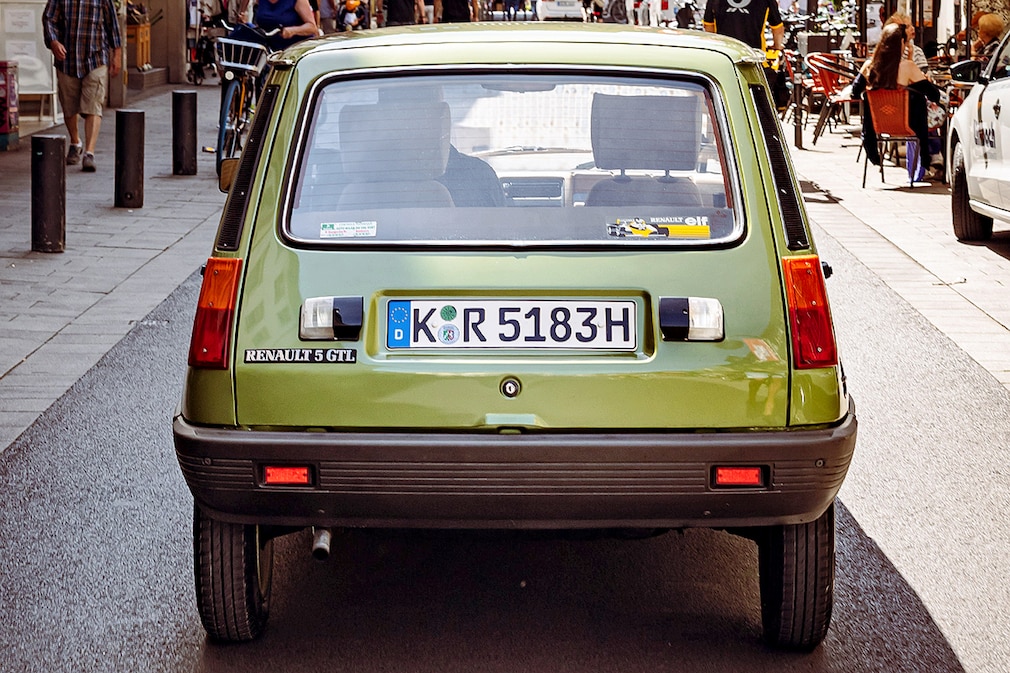 It was the car that grandma used to drive to the pharmacy, that mum used to drop the children off at school, a car like a little friend who is always there and never gets on your nerves. Today we know: good friends come back, more on that later. Renault 5, you little charmer. When you were born in 1972, you were immediately a trendsetter.
Simple shape that will stick in everyone's memory

The French fitted plastic bumpers at the front and rear instead of the tin bumpers that had been customary up until then, which is also an advantage in terms of durability: bumpers can rust, the plastic panels simply fade. Our photo car is a GTL, it even has the plastic paneling on the sides. Scores of shopping trolleys must have bounced off it without even scratching the supermarket parking lot.
If we take a closer look at this 3.53-meter box, then three things stand out on the outside: First, huge, square headlights that look at you like later only the googly eyes of the first Twingo. Second, a body that they ironed smooth in the wind tunnel.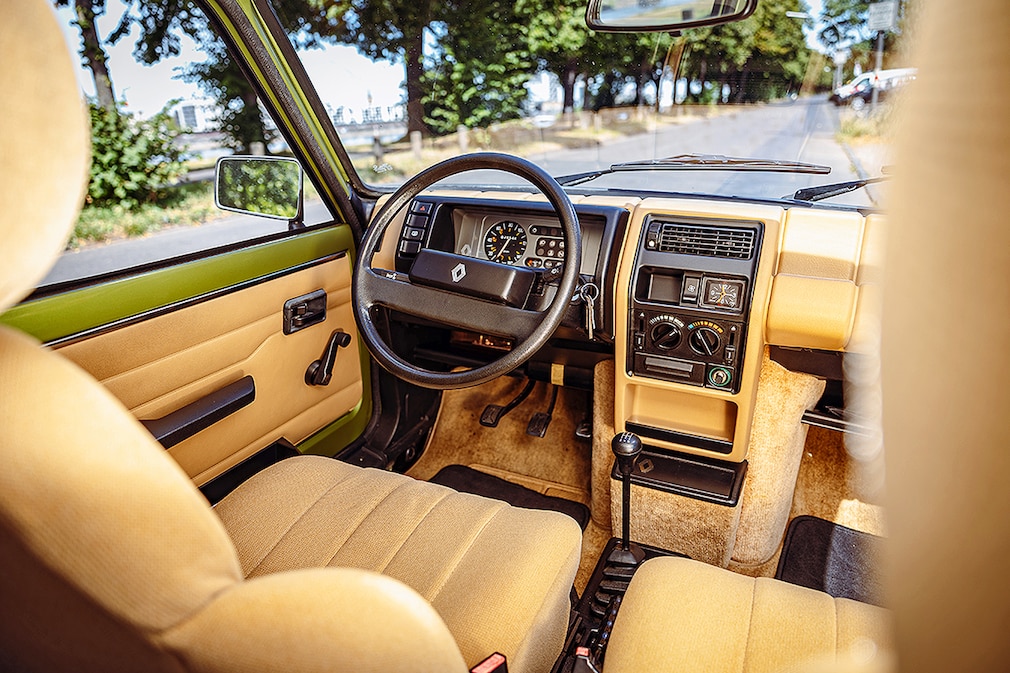 Thirdly, the whole load falls backwards like a protractor from math class. And, to make the trunk opening wider, they mounted the taillights vertically. It's this simple shape that stuck in our minds. Although we used to scorn the R5 as if it were just a lady's accessory.
The mighty R5 Turbo could never polish the image

The R5 Turbo couldn't change that either, which they made more than 20 centimeters wider at the rear end in 1980 and instead of the rear seat installed a 1.4 turbo with 160 hp and intercooler and for which they now pay Porsche 911 prices.
Of course we're driving the 45 hp version today, which is a good thing, because our Cologne guide Tim is over 1.90 meters tall and strong, sits enthroned on the back seat and says: "It's comfortable here!" He could now light up a fag, ashtray in the back too. Of course, it would be a shame about the beautiful light brown velor upholstery and the light brown headliner with the diamond pattern.
The French show a lot of love where the Germans used to carelessly clip on panels and upholstery had to be durable but not chic, i.e. in the prominent places in the interior. Carpet around the center console to the dashboard! So real carpet and no needle felt!
The kid feels really comfortable in the city

Foamed plastic instead of hard plastic like in Beetles or Golfs from the 70s! Oh, là, là, how much amour there is in this little car… Of course, 45 hp won't knock you off your stool. We just drove on the autobahn from Brühl (that's where Renault Germany is based) to Cologne (that's where they invented the Ford Fiesta four years later).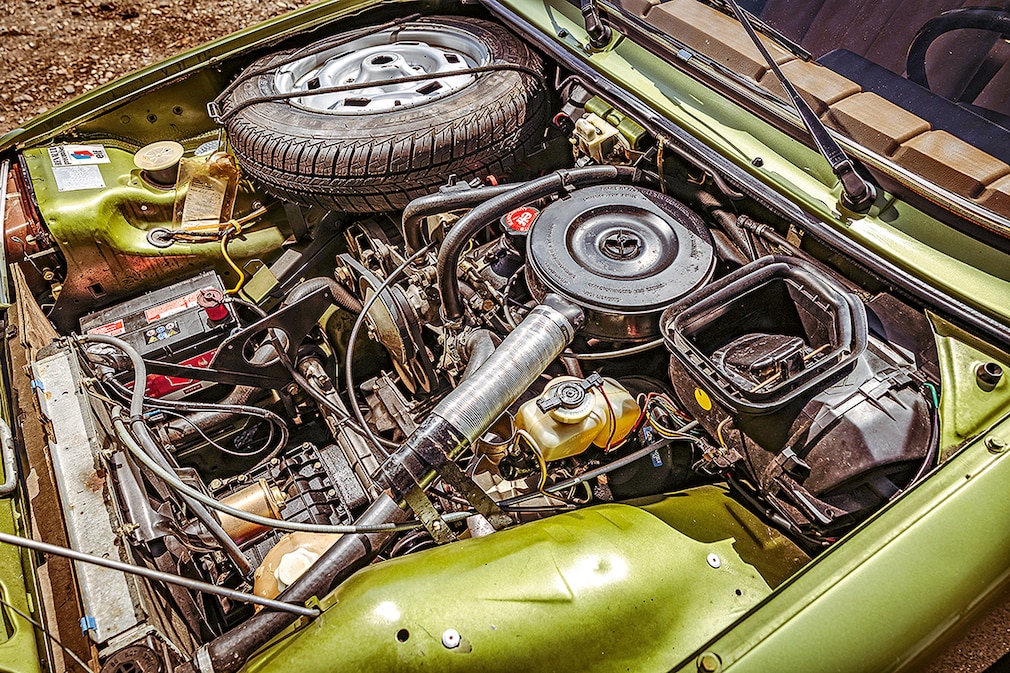 We only shifted into fifth gear because it was there. And not to get the revs down. At 100 km/h the box roars, peaking at 137 sound nice. But in the city, in a small space, this kid bustles about like he wasn't born for anything else.
advertisement
Very easy with the online trade-in from carsale24
9.8 meters turning circle is a statement and given the lack of power steering we're not unhappy that 135/80 R13 tires are fitted, although from the rear they look like a Flex blade.
The successor with an electric drive will come in 2024

By 1984 they built the first version of the R5, a total of 5.5 million copies. In 1980, when they installed four doors instead of two, almost every second Renault was an R5, over 660,000 cars in one year. They offered the R5 successor, called Supercinq in France, with four doors, and then jazzed up the length to a still short 3.65 meters.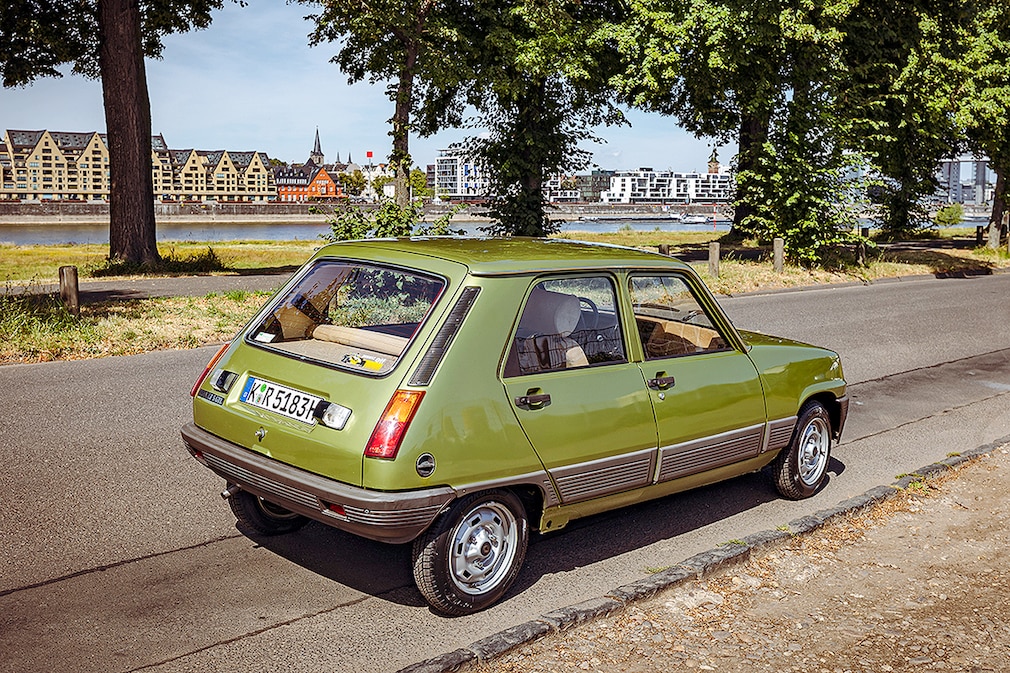 For the rest of this story, we'll have to turn on the TV and relive the commercial breaks during the "La Boum" reruns. The little friend eventually got his own song. In 1989 Dominoe's "Here I Am (Your Little Friend)" was heard in TV commercials, fans stormed the stage and ensnared the new special models of the R5. Here is the video about it:
The idea of ​​this car was already 17 years old and it lasted until 1994, when the Clio successor was already being built at the same time.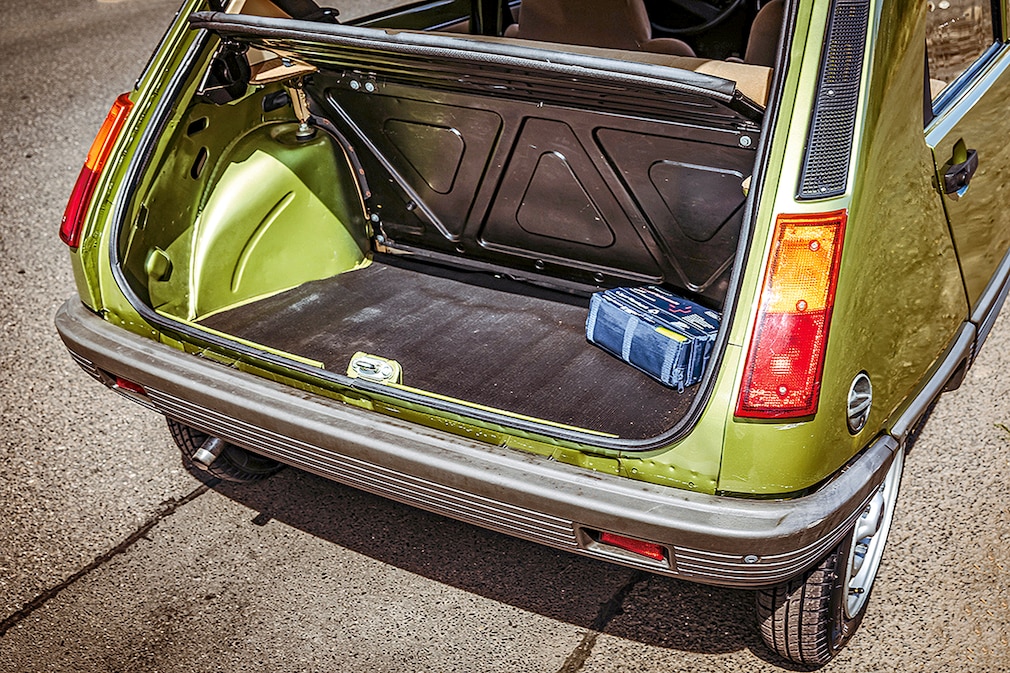 They sold exactly 9,008,912 R5s, more than nine million little friends! In 2024 the little friend is coming back, Renault will relaunch the R5, purely electric, but with the shape of earlier days of success. Does Sophie Marceau feel like doing "La Boum" again?