Cars
Wiesmann builds cars again! This is how the Boldmen CR 4 drives
When the lights finally went out at the sports car manufacturer Wiesmann in 2014, the entire scene with the small series manufacturer from Dülmen suffered. The once likeable company did not deserve such an end. And we've been missing the cars ever since. standalone
sports car
on a BMW basis with an unmistakable look and almost endless customization options. Something like that was just missing since then.
Now the wait is over – albeit under a different name: Boldmen. The idea behind it came from Friedhelm Wiesmann, who brought in the expertise of the Käs family from Welden near Augsburg for the technical part – this is also where Boldmen's headquarters are located. Father Harald takes over the commercial side, son Michael manages development and production. Experience in dealing with new constructions and carbon fiber there is no lack.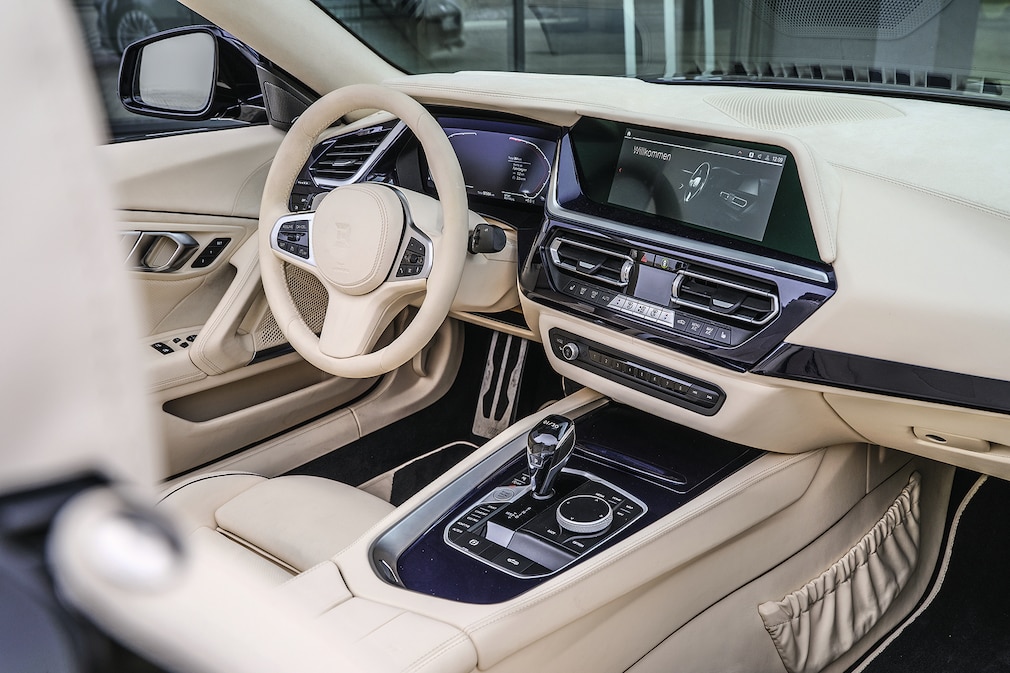 The Everytimer came from Käs'sche pen – an open feast for the eyes in the BMW 02 style based on the 1 Series Cabrio.
The fact that both partners have a certain connection to BMW naturally helps when choosing a basis. The CR 4 was once a Z4 M40i. 340
hp
strong and at least 63,100 euros more expensive. Why don't you look at him anymore? Because every body part was designed from scratch and painstakingly manufactured from carbon fiber.
Boldmen closer to the gene donor
This reduces the vehicle weight to less than 1.5 tons. When you slam the doors, you can clearly see how much less bulky the whole car has become. Compared to the old Wiesmann, however, the Boldmen is technically much closer to the gene donor. The reason for this is that modern cars are much more networked than they were then. The control units do not like in-depth interventions at all.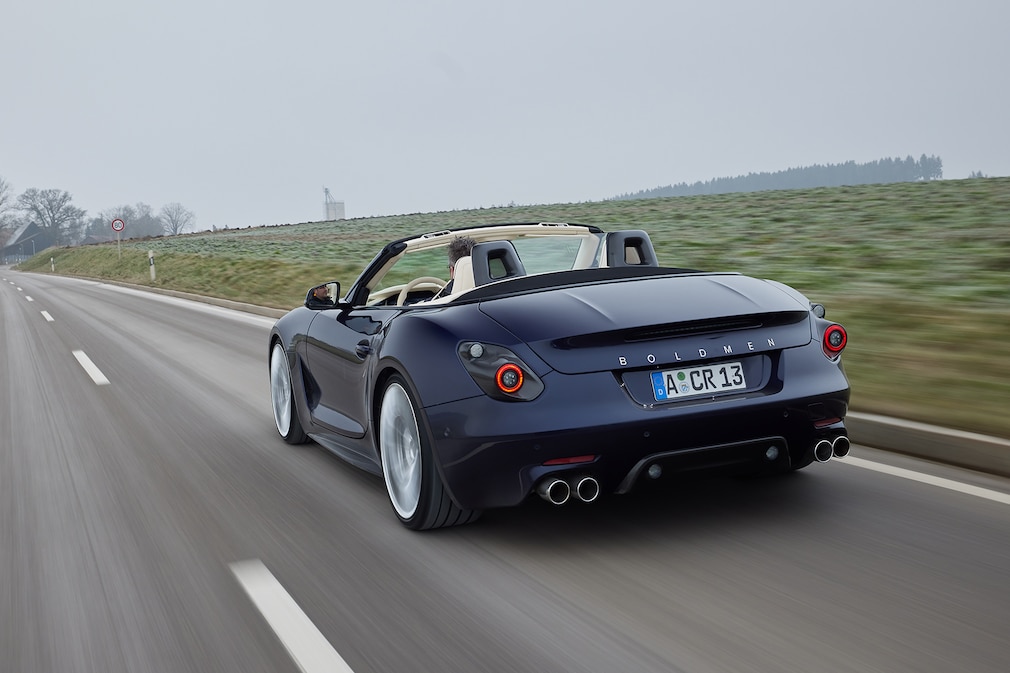 Nevertheless, they wanted to differentiate themselves as far as possible – and that's about the really innovative design also succeeded. Track and rear have become wider, the distinctive nose stretches far into the wind. Anyone who doesn't know any better would probably classify the CR 4 half a vehicle class higher.
This is matched by the fact that the driving performance increases noticeably. Boldmen states 3.9 seconds to 100 km – and we believe that after the first test drives at their word. The additional 68 hp are clearly noticeable, the urge to move forward is amazing. The exhaust system, which has been redesigned from the ground up, accompanies the whole thing with a robust but not obtrusive sound.
Hardly any limits in terms of individuality
What we like about the chassis is that the CR 4 handles bumps tautly but not jerkily. It drives more sturdily than a Z4, steers in precisely, hardly allows itself any lateral tilt and, if necessary, discreetly stretches out its rear end at the corner exit. The newly upholstered steering wheel, which somehow feels handier, is pleasing, although there can't be that much difference to the BMW valance.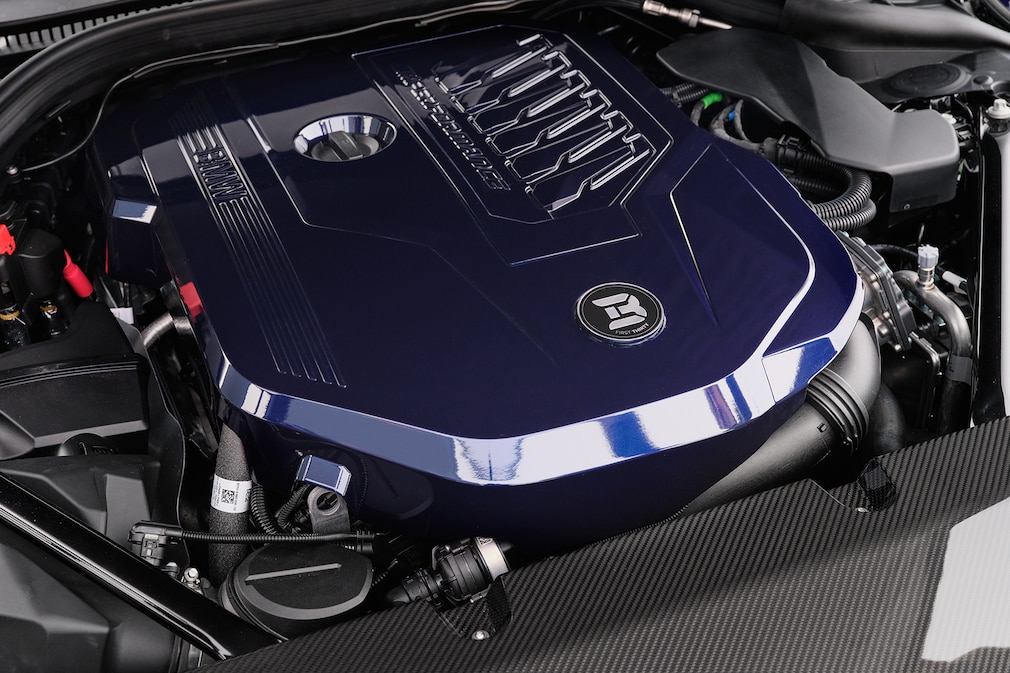 The rest of the interior of the "First Thirty" model we drove is fully leather-covered and partially painted in body color – there are hardly any limits when it comes to individuality. And here we come back to the open invoices: they are at least 184,900 euros high.
Specifications and Price: Boldmen CR 4 First Thirty
Engine:
R6, turbo, front longitudinal
Displacement:
2998cc
Perfomance:
300kW (408
hp
)
Max. Torque:
610 Nm
Drive:
Rear wheel/eight-speed automatic
L/W/H:
4420/1933/1275mm
curb weight:
1495 kg (DIN)
trunk:
281L
0-100km/h:
3.9s
Top:
250km/h
Consumption:
7.9L S
Exhaust:
CO2 181 g/km
Price:
from 184,900 euros