Cars
Wireless reversing camera from Lescars with solar panel
Lescars is launching a new wireless reversing camera that can be charged with solar energy thanks to solar cells. Thanks to the radio system, the camera should be very easy to install without much effort.
Wireless reversing camera: Large display on Lescars
The advantage of wireless reversing cameras is that the laborious laying of cables is not necessary. Instead, the camera sends the image to a supplied display at a frequency of 2.4 gigahertz. With the Lescars model, this means a range of 70 meters – in the open field, mind you. This means that the wireless reversing camera should also be suitable for larger vehicles such as trucks or buses. The receiver screen is five inches diagonal and can be attached to the interior of the vehicle with a suction cup mount. He draws electricity from the cigarette lighter.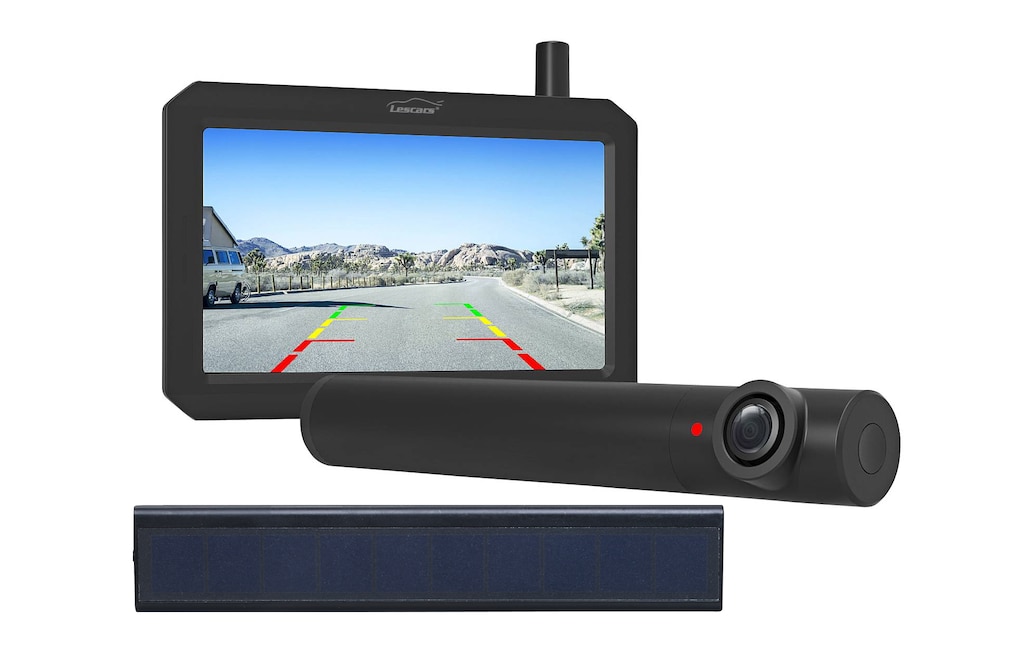 Solar panel charges the reversing camera
The installation of the wireless reversing camera should be just as easy as that of the display. Lescars offers two options here: The camera can either be glued directly to the license plate holder or screwed behind it using the device supplied. And then the camera is almost completely installed. According to Lescars, the wireless connection to the monitor then only needs to be established and the camera would be ready for use. The reversing camera draws its energy from a solar panel, which is supposed to charge it permanently when the sun is shining. Lescars indicates the battery life with up to 500 transmissions or 75 days of standby time. Important feature: The camera is certified according to protection class IP68 and is therefore dust and waterproof.