Cars
Women in motorsport: Rosberg driver wants to inspire girls
They are the dominators of Extreme E: Mikaela Ahlin-Kottulinsky (29) and Johan Kristoffersson (33). The two Swedes drive for Nico Rosberg's Team RXR – and they win the competition to the ground.
So also at the weekend in Sardinia. In race one, only the penalty after a collision with Carlos Sainz prevented victory. In the second race, Ahlin-Kottulinsky made the crucial overtaking maneuver against Jutta Kleinschmidt. In the championship, Rosberg leads by 80 points ahead of Chip Ganassi Racing (43) and Lewis Hamilton's Team X44 (41).
Nico Rosberg is happy – but above all because his team is also setting social signals on the rally track: "This weekend our wife was in the team, Mikaela, the absolute superstar," he praises. Background: In qualifying, the blonde Swede beat Rallycross Champion Timmy Hansen and was fourth in the Super Sector. Only teammate Kristoffersson, Dakar winner Nasser Al-Attiyah (Abt-Cupra) and Hansen (Andretti) were faster. A great success for the supposedly weaker sex in motorsport.
Background: The electric racing series is not only racing against climate change, but also for more equality. One man and one woman are required per car. This is how the fast Mikaela drove herself into the focus of the motorsport world.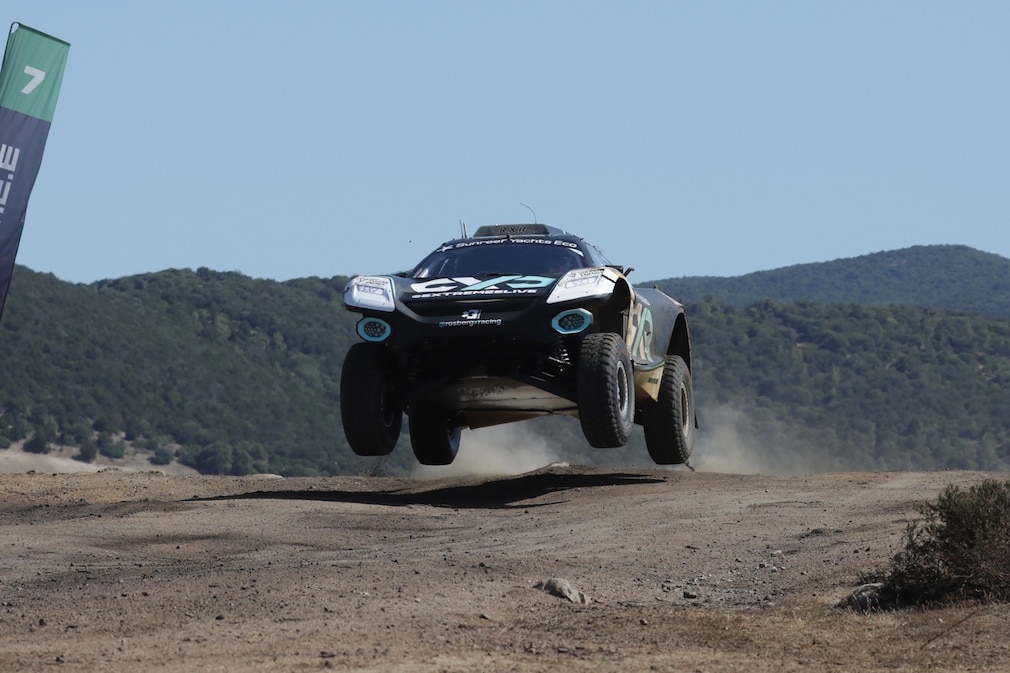 "The Extreme E has created a platform on which women can compete alongside the best male drivers," she says to AUTO BILD. "We can learn from them, but we can also race against them. And like the men, we get the best possible material."
The series, in which the drivers thunder through the terrain in electric SUVs with up to 550 hp, actively makes an important contribution to more women in motorsport. Ahlin-Kottulinsky: "We can show young girls that we women can compete with men in motorsport. That is inspiring – for me too."
And for her team partner: "It's important that it's not a flash in the pan," emphasizes Krisoffersson. The women drive one, two, three seasons in a team and can constantly improve. They rarely get this chance otherwise." The Swede, who is a four-time World Rallycross Champion, admits: "I also learn from Mikaela, because every driver does certain things differently. Being able to share ideas is helpful. And it doesn't matter that she's a woman. I work with her like any other teammate."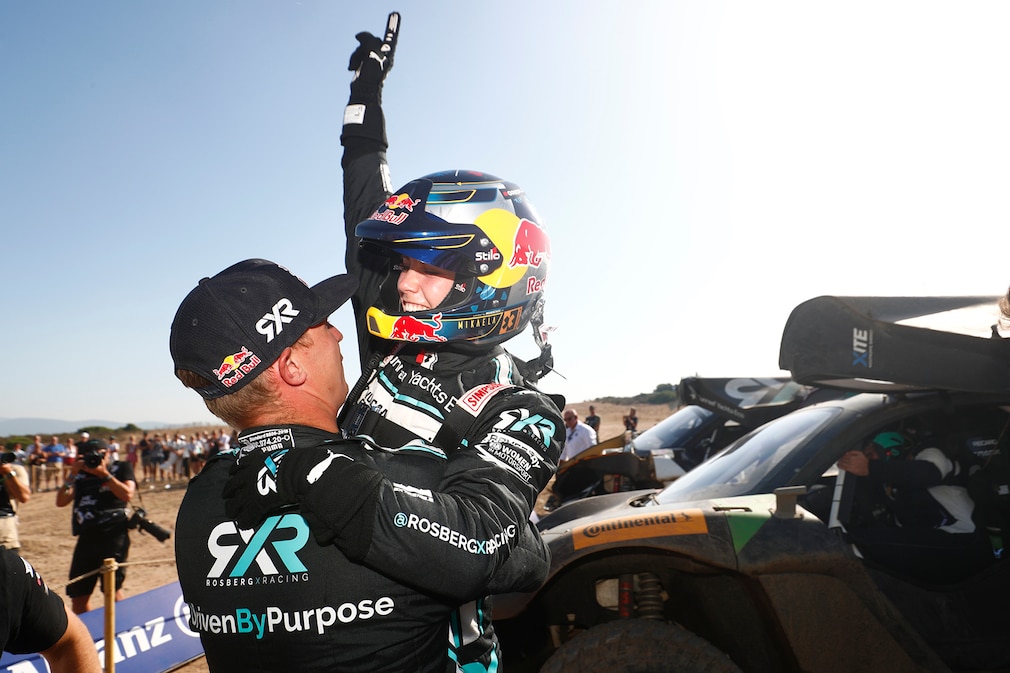 This also applies vice versa. "The advantage is that we share a car," explains the Swede. "In Extreme E, the teammate is not the first opponent, but the most important partner." That helps enormously in the fight for more equality.
One thing is certain: the racing series can and wants to get young girls excited about motorsport with such examples. Because without a role model, there is no motivation. For Ahlin-Kottulinsky, it was a family affair that got her into racing cars.
"My grandfather (Freddie Kottulinsky; ed.) drove pretty much everything except Formula 1," she says. "My father was a rally driver, my brother too. So I had no choice. Without my family I would not have started this sport. That's why Extreme E is important, because I didn't see women racing when I was eight or nine years old."
Ahlin-Kottulinsky celebrated successes in touring car series such as the VW Scirocco R-Cup, the Audi Sport TT Cup or the Scandinavian Touring Car Championship. Alone: ​​In the case of the brisk Swede, it is now too late for Formula 1. "I'm focusing on Extreme E and I can well imagine Rallycross as well," she says. "But if you want to get girls into Formula 1 in the future, you have to start in karting. Formula 1 teams sign and promote 20 boys, but no girls. That needs to change."