Cars
World Rally Championship: World Champion goes into rally early retirement
In the Toyota Yaris, he became world champion for the eighth time in 2021, just one title away from record champion Sébastien Loeb. And yet Ogier is not aiming for another title.
The Frenchman will still be at the start of selected World Rally Championship races in 2022 – but he no longer wants to contest a full season. The champion in rally early retirement!
Even if he won his home rally around Monte Carlo (January 20-23), he would not change his plans – although his ninth success in the most famous of all rallies would put him in a perfect starting position.
"After the Monte, there's a good chance I won't do rallying for a while," said Ogier at the FIA ​​gala. "After the Monte I want to spend the time with my wife (TV presenter Andrea Kaiser; d. Red.) And my little son and then we'll see what's next." In 2022 he will get the third Toyota with Esapekka Lappi divide.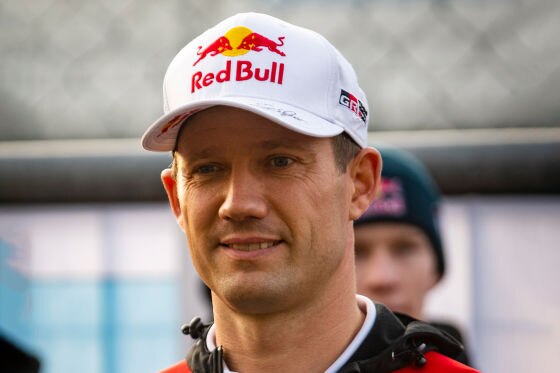 Ogier explains: "Even now I say I need this break, and it feels like I didn't have one because I immediately got back into the preparations for Monte Carlo."
Background: In 2022, the WRC will enter a new era of Rally1 hybrid cars. A 1.6-liter four-cylinder turbo is supported by a 100-kilowatt plug-in hybrid system (136 hp). Maximum system output: 514 hp. The use of sustainable fuel is also planned. During the special stages, the drivers also have to drive in such a way that they can recover energy.
"Next year's Rally1 cars with hybrid and sustainable fuel will make the World Rally Championship more relevant and attractive than ever for car manufacturers," says FIA rally director Yves Matton with conviction. Ogier is also impressed: "It was exciting to test the new Toyota Yaris GR."
But the Frenchman also wants to hunt for the title on the racetrack in the future. A commitment for Peugeot in Le Mans will be discussed in 2023. A rally star on the circuit – what does that mean?
"On the circuit, it is more important to work like a metronome, to complete every lap perfectly again and again," explains Ogier to ABMS. "It's extremely difficult and I have a tremendous amount of respect for the champions of the circuit. What we do in the rally actually looks even more spectacular and crazy because we chase past trees or jump over hills within meters. And it's also different because we improvise more and have to adapt to new situations. "
But the father of a family wants to take less and less the risk that is necessary for this.
Ogier: "I don't see myself as a crazy guy. I try to calculate and weigh the risks. And when I push, then only with the feeling: I have everything under control. If I miss that feeling, I take off the gas a little – especially since I was a father. The willingness to take risks decreases with age. "
Good for the circuit, bad for the World Rally Championship …