Cars
Yamaha Tracer 9: This is what the travel racer offers
As quickly as possible from A to B on the motorbike – most people either use a travel enduro or a sports tourer for this. The market leader for on-road pack donkeys is the touring variant of the Yamaha MT-09.
It is now called Tracer 9 (previously Tracer 900) and comes in two versions: with conventional suspension and as a semi-actively damped Tracer 9 GT. In both cases, Kayaba contributes the components.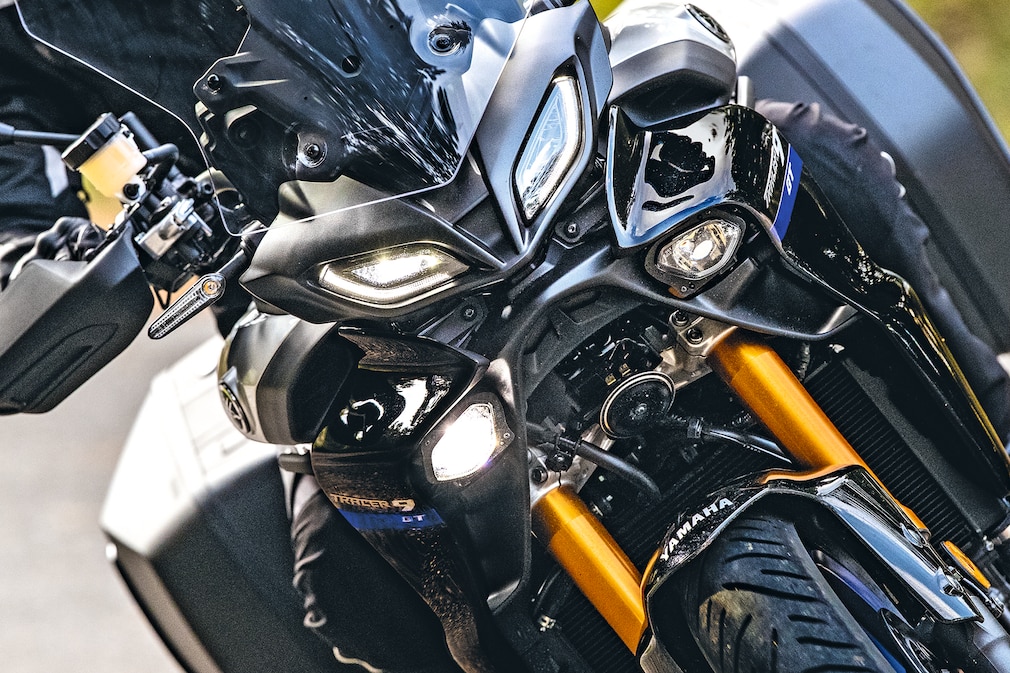 New name, new look, new engine: Yamaha is sending its mid-size travel racer, which was last revised in 2018, completely overhauled into the first Euro 5 season. LED daytime running lights peep out of the crisper paneling at the top, while low and high beams shine on the right and left from small, round individual spotlights. The whole bike looks more modern and coherent than the previous model.
The Tracer 9 GT weighs an impressive 230 kilos

The Tracer 9 comes in bright red and stealth bomber grey-green. The Tracer 9 GT also comes in "Icon Performance": blue wheels, silver tank and black trim. With side cases, it weighs an impressive 230 kilos. The payload climbs to 194 or 201 kilos for the lighter Tracer 9. (Bike innovations for 2022)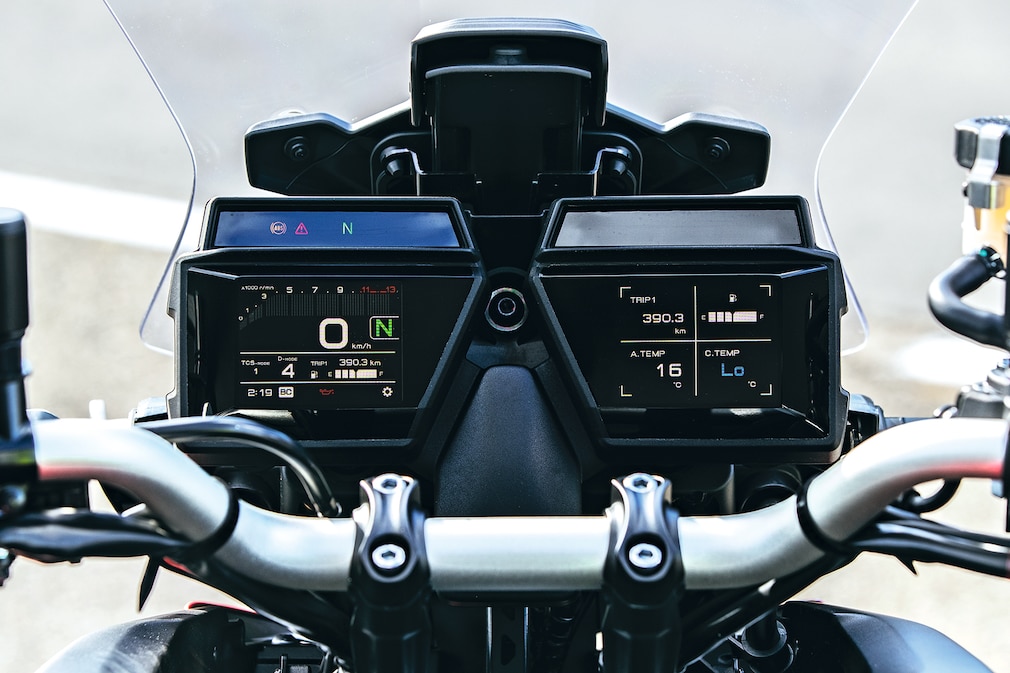 When it comes to driving dynamics, the Tracer 9 is impressive. As in the MT-09, the new CP3 three-cylinder engine produces 119 hp and 93 Nm from its 889 cc displacement. That's 4 hp, 5.5 Nm and 42 ccm more than the predecessor. At the same time, the engine has lost 1.7 kilograms. This reduces the mass between the new ten-spoke cast wheels.
The edge of the rim measures only two millimeters at the thinnest point. This makes the wheels lighter and changes of direction quicker.
The thirst is limited
Yamaha has composed two preset driving programs and four different power modes for its travel duo. The three-cylinder turns into the red zone in terms of attack. The brakes grip powerfully, ABS and traction control also work in curves thanks to the six-axis measuring unit (IMU).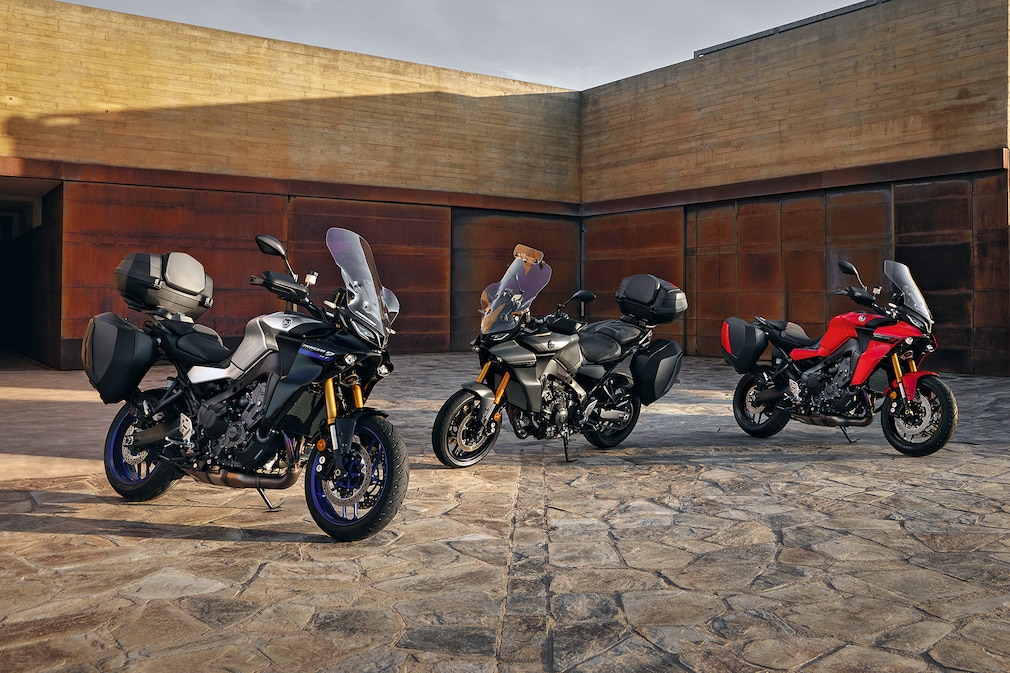 The thirst stays within limits: Our test bike treated itself to 5.6 l per 100 km, including freeway detours and brisk country road turns. With the 18-liter tank, that's enough for 300 km and more.
The additional equipment of the GT (including chassis, quick shifter, heated grips) can be paid by Yamaha with 2400 euros. A good investment for serious travellers.
Specifications and price: Yamaha Tracer 9
• engine Three-cylinder/CP3
• displacement 889cc
• perfomance 86 kW (119 hp) at 10,000 rpm
• Max. Torque 93 Nm at 7000 rpm
• Top 218km/h
• tires v./h. 120/70 ZR 17 / 180/55 ZR 17
• seat height 810/825mm
• curb weight 213kg
• tank capacity 18L
• Price from 11,599 euros