Cars
You can save up to 45 percent on these new cars
While the prices of many new cars (and also used cars) are currently increasing, there are some cars that are still affordable. AUTO BILD has listed six inexpensive models on which Carwow is currently offering particularly high discounts – from electric cars to combustion engines and from small cars to SUVs. You can save up to 13,382 euros!

Selected products in tabular overview

| | | |
| --- | --- | --- |
| Dacia Spring | RRP EUR 20,940/ Savings of up to EUR 9,780/ Best leasing price EUR 49.00 | |
| Renault Zoe | RRP EUR 36,840/ Savings of up to EUR 12,777/ Best leasing price EUR 42.00 | |
| Smart EQ for two | RRP EUR 21,940/ Savings of up to EUR 8282/ Best leasing price EUR 19.00 | |
| Opel Corsa | RRP EUR 19,940/ savings of up to EUR 5,803/ in leasing from EUR 92.00 | |
| Hyundai Kona Electric | RRP EUR 36,400/ savings of up to EUR 13,382/ in leasing from EUR 162.00 | |
| Mitsubishi Space Star | RRP EUR 10,380/ savings of up to EUR 3,346/ in leasing from EUR 75.00 | |
Dacia Spring: the minimalist

With a list price of 20,940 euros, the Dacia Spring is of course one of the cheapest electric cars on the German market. But what if you can save up to 45 percent? Carwow makes it possible. And so in the end 11,160 euros remain – for a factory-fresh electric SUV! But don't forget: the state subsidy has already been included here.
Not a high-end product, but extremely likeable

11,160 euros for a new all-electric car is not much – it is actually quite little money. So don't expect to sit in a full-featured, high-end product. But How To Cars summed it up after the test: "Well done! Dacia's minimalism makes Spring extremely likeable."
The Spring comes with only 33 kW (44 hp), but with an unladen weight of 938 kg it also weighs almost 400 kg less than, for example, a Fiat 500e. The range is up to 230 kilometers. In conclusion, the electric Dacia has everything you need, but nothing more.
Renault Zoe: the sensible one

The Renault Zoe takes second place in this list of the highest discounts. The Zoe is almost an old hand in the electric car industry; and a very popular one at that. It was considered one of the first reasonable and affordable e-cars – more than ten years ago.
Today it still plays along and has remained true to its reputation as an inexpensive e-mobile! And Carwow goes one better: Because there you can find the Renault Zoe with a discount of up to 36 percent!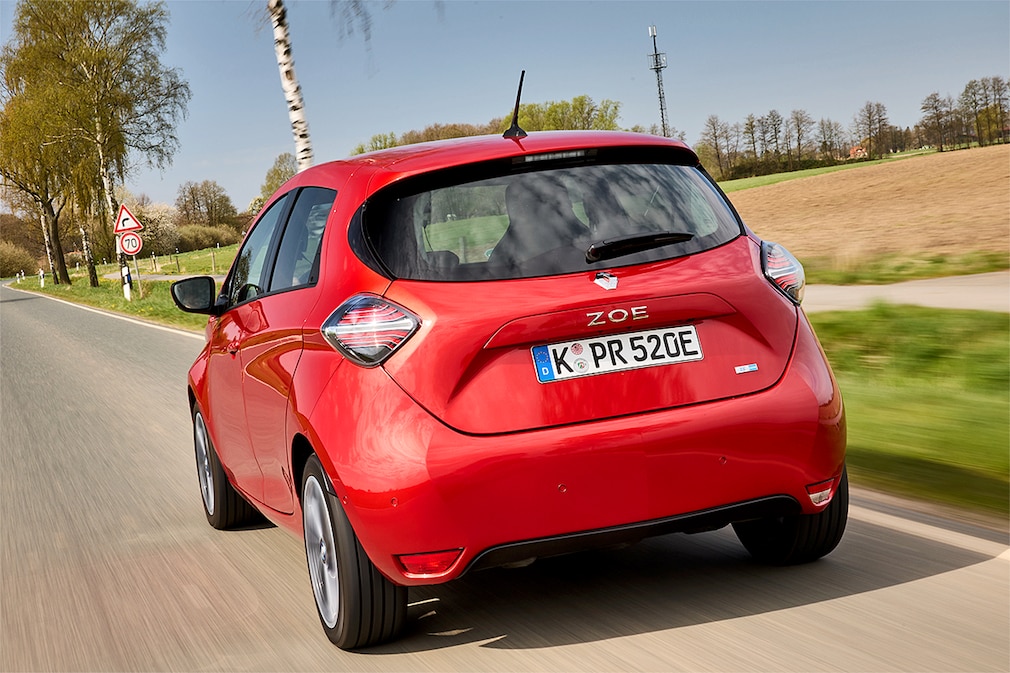 From the list price, which is 36,840 euros, only 24,063 euros remain. Definitely inexpensive for an electric car with an output of 80 kW (110 hp) and a range of up to 395 kilometers!
Smart EQ fortwo: the practical one

Small car, small price – but big discount! If you think of the ideal city car, you can't ignore the Smart. The Smart now always drives electrically.
Since the urban environment is the natural habitat of a Smart, the meager range of just 135 kilometers is not a problem. Just as little as the manageable 60 kW output (82 hp).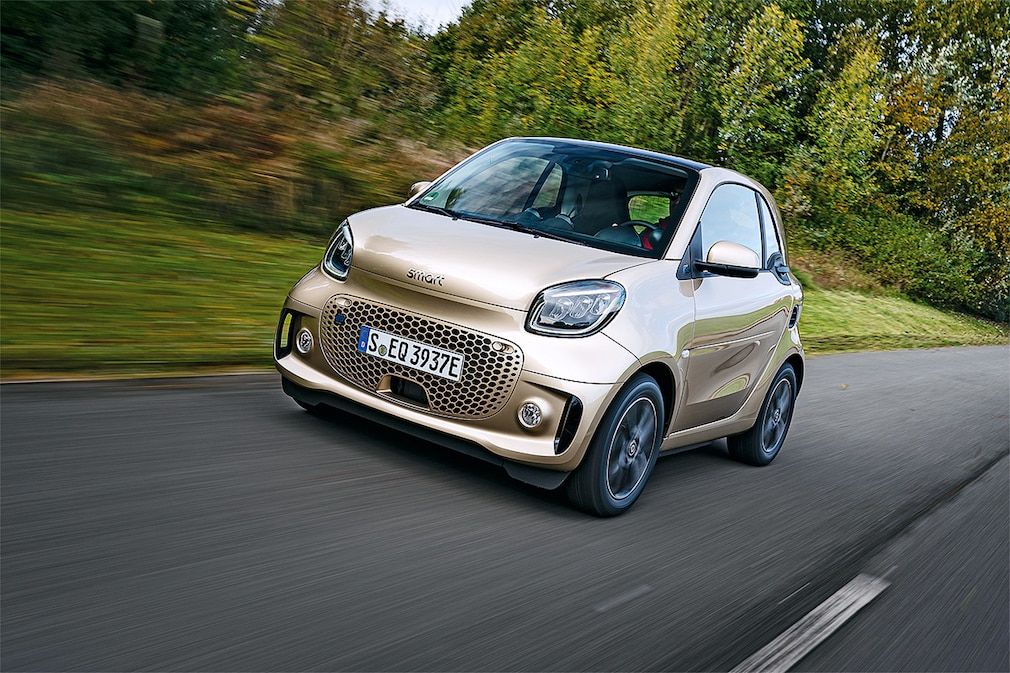 At Carwow, there are currently high discounts on the practical microcars: there is a price reduction of up to 35 percent for the Smart EQ fortwo! Instead of paying 21,940 euros, it's only 13,658 euros!
Opel Corsa: the golden boy

Although it is much easier to achieve large discounts with electric cars (because of the government subsidy), two combustion engines have also made it onto this list. One of them is the Opel Corsa. A popular car for novice drivers and people who value sovereignty above all for 40 years. And in the GS version, it also appeals to sporty drivers.
It was not without reason that the Corsa was the best-selling small car in 2021. In the AUTO-BILD comparison tests, too, the Opel repeatedly achieved good and very good rankings!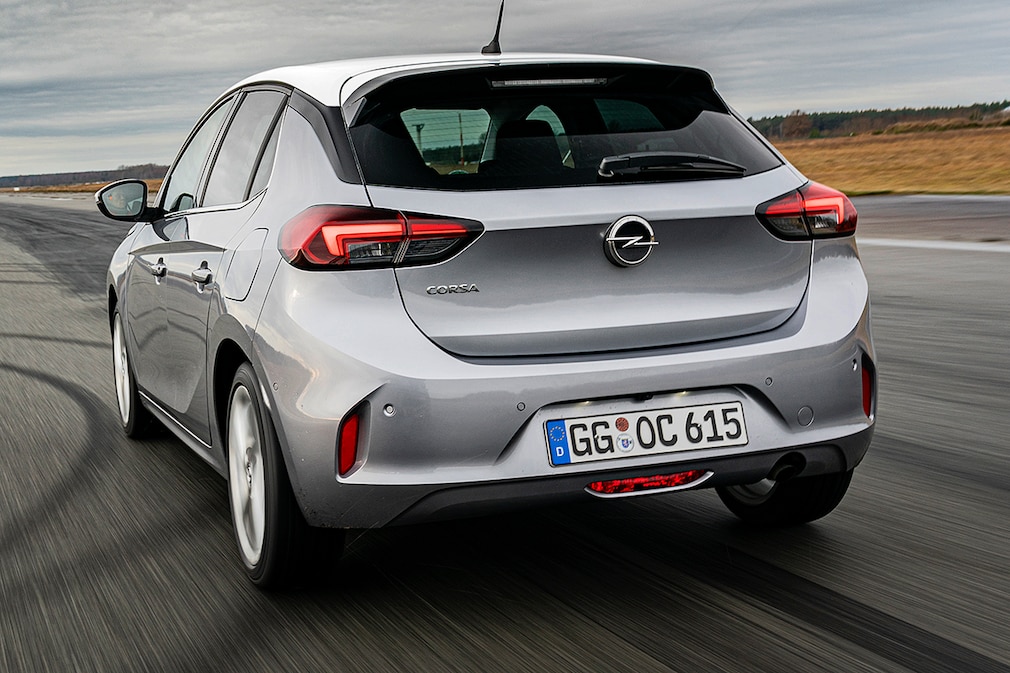 But now to the fact check: The Corsa comes with an RRP of 19,940 euros. What already sounds cheap gets even better, because Carwow deducts another 33 percent! In the end, 14,137 euros remain. In return, you get a reliable petrol engine with 75 hp in the basic configuration, which is also economical thanks to an average fuel consumption of 5.3 liters!
Hyundai Kona Electric: the long-distance runner

With the electric Kona, Hyundai fills the niche of spacious, environmentally friendly and inexpensive SUVs. Thanks to the base price of 36,400 euros, it is still below the Renault Zoe, which is 440 euros more expensive. As a compact SUV, the Kona offers even more space.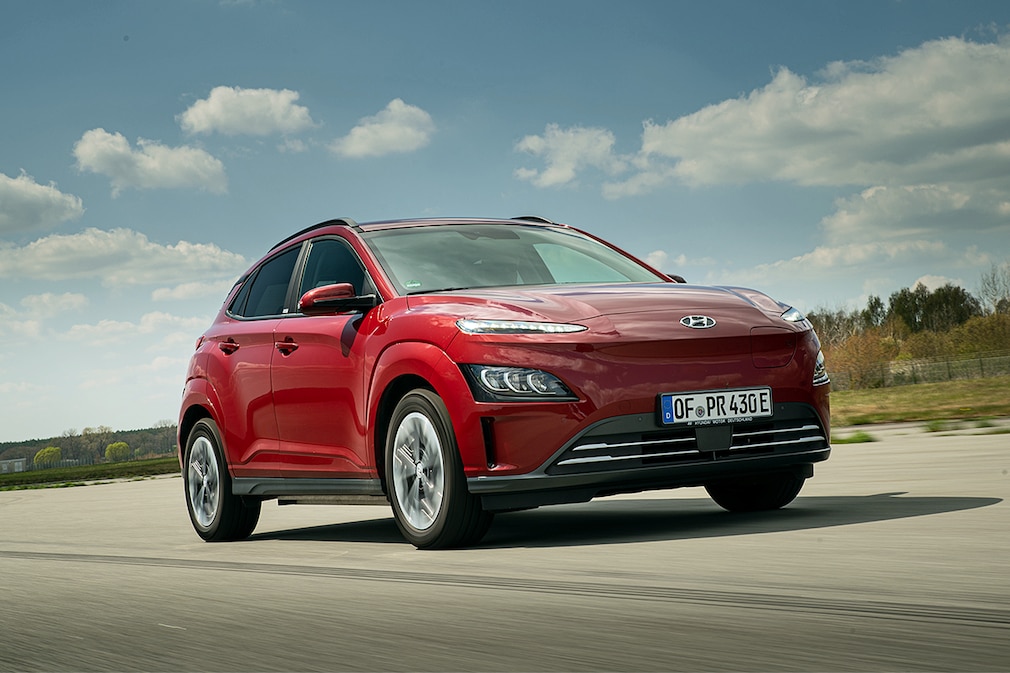 The technical data also sound reasonable: 100 kW (136 hp) of power and a range of 305 kilometers. But of course this only applies to the basic version. If you want a little more of everything, you can choose the 64 kWh battery version and get an output of 150 kW (204 hp) and an impressive range of 484 kilometers.
It doesn't matter which variant suits you better – at Carwow there is currently a discount of up to 32 percent. And so, for example, the basic price of 36,400 euros quickly becomes 23,018 euros.
Mitsubishi Space Star: the inexpensive one

As we all know, the best comes last! Or in this case: the cheapest. Because the Mitsubishi Space Star has the smallest discount in this list with a price reduction of 3346 euros; but with a list price of only 10,380 euros, that still corresponds to 25 percent! So only 7034 euros remain at Carwow.
With its low base price, the Space Star is undoubtedly one of the cheapest new cars in Germany. Only the Dacia Sandero trumps it with an RRP of 9300 euros.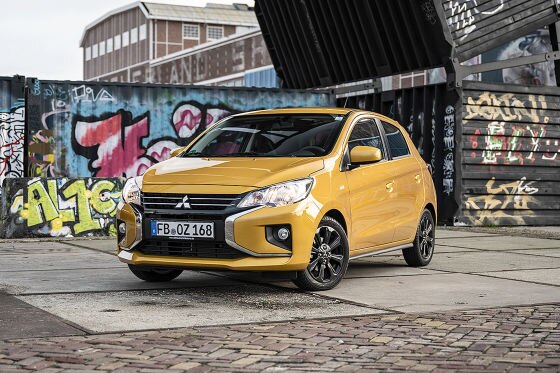 And what do you get from Mitsubishi for so little money? The small car is kept simple both inside and out. But after the new facelift, the basic version of the Space Star comes with Apple CarPlay and Android Auto. In combination with the manual five-speed gearbox, 71 hp are enough for a top speed of 167 km/h.