Life Style
Young people advise parents on sex education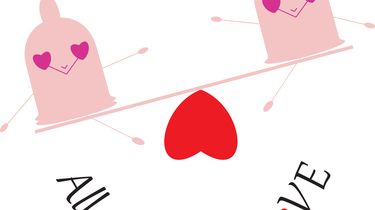 Talk to your adolescent son or daughter about porn, sleep with your boyfriend or girlfriend or use a condom? This turns out to be quite difficult for parents in the Netherlands.
Dance4Life, a platform that works on a healthy future for young people worldwide, therefore launches the podcast "Sex Talk" with sex-related questions and dilemmas of parents with adolescent children. And with the most useful advice, namely from young people themselves.
Sexual education "akward"
For many parents, sex education is a challenge, they often don't know how to tackle the topic with their own children. And it turns out: more than 80 percent of Dutch young people do not discuss topics such as things you do not want to do in the sexual area or the prevention of an STI with their parents. As many as 93 percent of young people do not talk to their parents about the fun and pleasant side of sex. That sex education is a taboo is also evident from the reactions of Dutch students who participated in the Dance4Life program in secondary schools. Young people talk about sex and indicate wishes and limits much more often with peers than with parents or carers.
Involve young people in sex education
Sex education – and the barrier that parents feel to discuss it with their children – is a subject that adults don't talk about. Let alone with young people, while they might indicate the best what they need. Dance4Life is therefore launching a podcast series for adults about sex education. And they do it in the Dance4Life way: actively involving young people. In the podcast, various young adults give adults their unvarnished opinion and advice. Radio DJ and ambassador Barry Paf presents the podcast and in each episode both a parent and young people speak.
Dance4Life starts in a meter and a half of society with a modified version of three episodes and the first episode "Youngsters about porn" will be on various podcast channels, including Spotify, from Tuesday 19 May.