Cars
ZF eWorks: electric power take-off for commercial vehicles
In cooperation with Mercedes Trucks and body manufacturers Meiller and Palfinger, supplier ZF has equipped two test vehicles with its new eWorX auxiliary drive: an eActros skip loader and an eActros roll-off loader.
As a fully integrated, modular system, ZF eWorX combines various functions for the electrification of work equipment in one compact unit. The eWorX solution ensures local zero emissions and at the same time significantly reduces the noise level, which, for example, facilitates the operation of work equipment in cities and residential areas.
The system is independent of the traction drive

The system installed in the demonstration vehicles has an electric machine with a rated output of 50 kW, an inverter and a control unit with application-specific software, a cooling system and a hydraulic pump. eWorX works independently of the travel drive and can therefore be used for electric axle drives and central drives.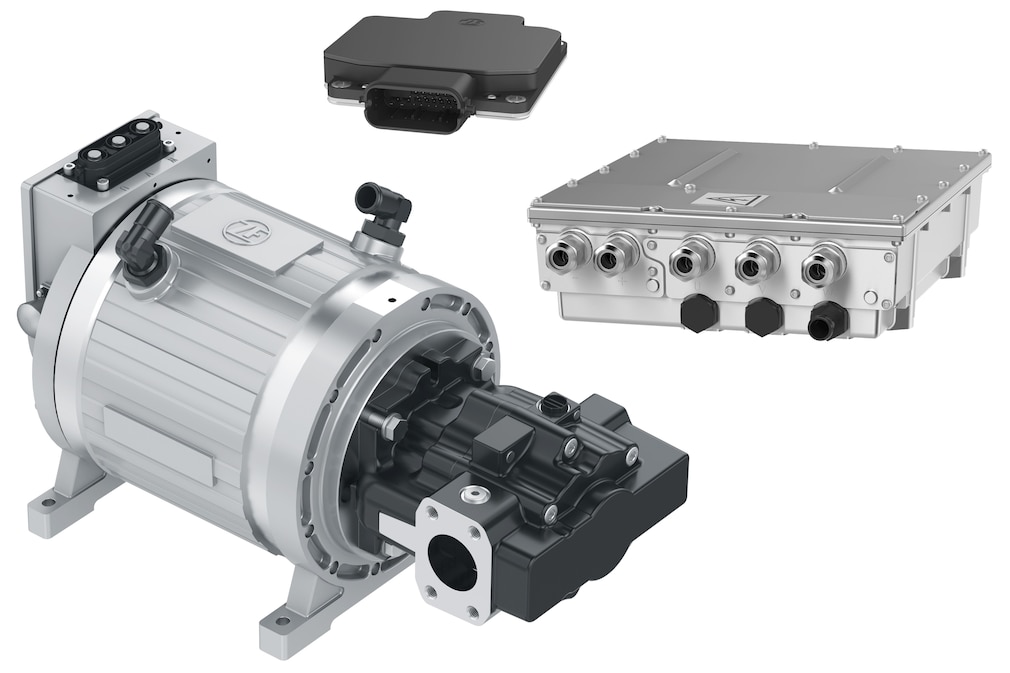 "The projects with Mercedes-Benz Trucks and the body manufacturers Palfinger and Meiller are impressive proof of how the ZF strategy of Next Generation Mobility is being implemented step by step.
eWorX supports the electric transformation of the commercial vehicle industry for a more sustainable future," says Wilhelm Rehm, ZF board member responsible for the Commercial Vehicle Solutions division.