Cars
Formula 1 – Schumacher and Mazepin: It's banging again!
Next race, next contact: Mick Schumacher (22) and his Haas team-mate Nikita Mazepin (22) got in each other's way again at the Italian GP in Monza. This time the Russian touched Schumacher in the braking zone at the second chicane and turned the German around.
After all: for the first time, insight wins! "He braked pretty early," reports Mazepin. "That's why I saw the chance to stab it. Mick had problems braking the whole race. Still, it was absolutely my fault. I saw the chance, it didn't work and I couldn't evade it, I'm very sorry. "
Mick Schumacher was still able to continue and finished 15th at the end. He accepts the apology. Schumi junior: "It turned out better than I had hoped. In terms of pace, we were pretty close to the others for our standards. I showed that I was faster than Nikita. The collision didn't cost us any position. So it feels okay for me. "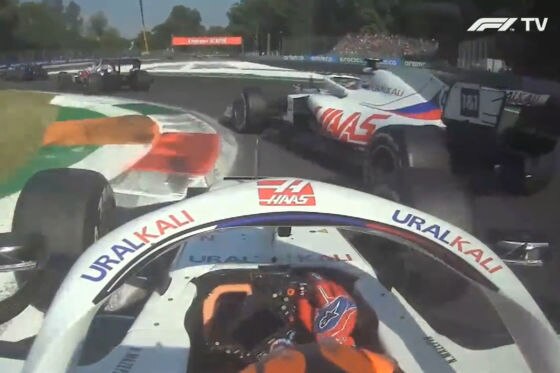 Not so for his uncle Ralf Schumacher. The Sky expert is – mostly rightly – Mazepin's biggest critic. Again on Sunday in Monza. "You can see how Nikita Mick drives bluntly onto the rear wheel. That was again a misjudgment. "
The reason, according to the older Schumacher: "He wants to show by force that he is faster than Mick – which he just isn't. The race suits the character. Just go through everything like a bulldozer, no matter how. At some point that would be an educational issue – luckily, not mine. "
Ralf Schumacher is still angry because Mazepin was quoted in response to his criticism after the blockade from Zandvoort on Motorsport-total with the words: "Opinions are like assholes, everyone has one." In his defense, I should say: The Russian hadn't uttered the proverb at all, only hinted at it. The motorsport platform had wrongly published the statement in full. Schumi II didn't know that and already countered on Saturday on Instagram: "But his father can be proud of his upbringing. Great usage, isn't it? "
Mazepin retired from the Italian GP with engine problems on his Haas Ferrari.
Formula 1 on TV
Formula 1 will run at Sky in 2021. The station is setting up its own TV station for the new era: Sky Formula 1. Here there is motorsport 24 hours a day. All training sessions, all qualifying sessions, all races always live and without commercial breaks. Sky also broadcasts the Formula 2, Formula 3 and Porsche Supercup races. The program also includes historical races and special programs. You can find more information here