Cars
Audi A6 Avant 4.2 V8 quattro: to buy cheap on eBay
The Audi A6 is considered the dream of all sales representatives and frequent drivers. No wonder, since the Ingolstadt offers plenty of performance and equipment in all generations. He also has a great image. And by the way, the big Audi can also be really good.
A visit to the TÜV is usually not a problem. Several A6 have already demonstrated their qualities in the endurance test at AUTO BILD. An Audi A6 is currently being offered on eBay, which should make fans' eyes light up.
It is an A6 Avant quattro of the C5 series. It was built between 1997 and 2004. The contemporary, 4.2-liter V8 with 300 hp of power thumps under the hood of the black station wagon. And according to the information, the Audi has full equipment (including electrically adjustable seats with light-colored leather).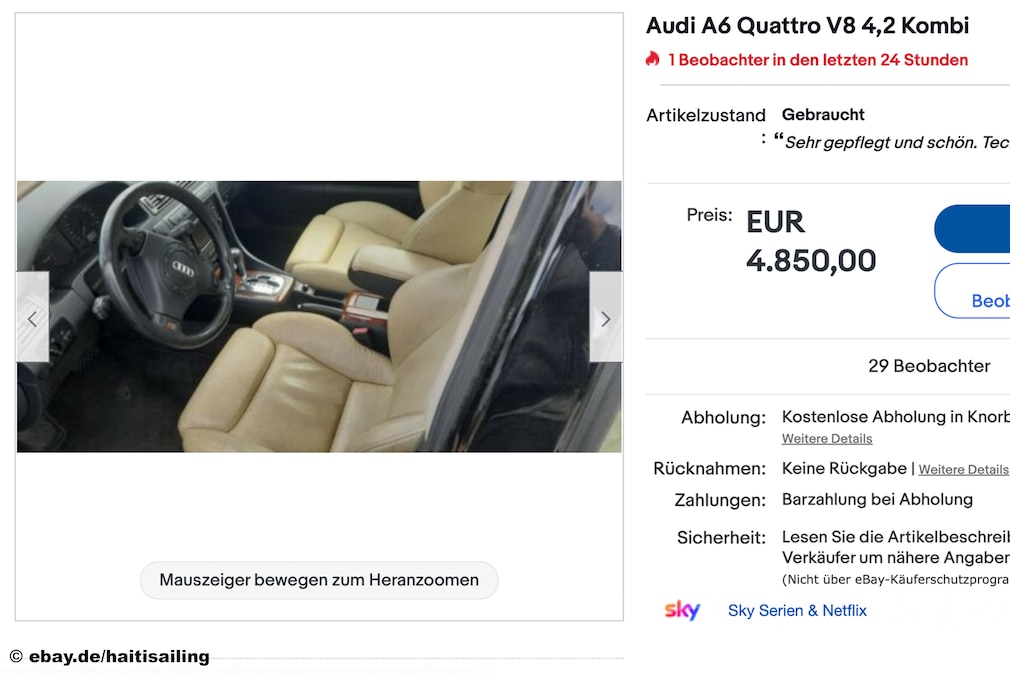 The seller describes the car as very well maintained and intended for a collection. The images published in the ad appear to support this claim. The price tag is 4850 euros. But what still needs to be invested in the car is a different matter.
This is what you should know about the Audi A6 before you buy it
The choice of Audi A6 on the market is large. The popular diesels have met the Euro 6 standard since 2015 and are also suitable for city dwellers without any problems.
Those who value a little thirst in particular should go for the two-liter TDI. For the ultimate luxury feeling, it can be a six- or eight-cylinder. TFSI engines can be prone to amazing oil thirst. Owners have long stories of woe. The A6 with the big engines give you goosebumps, but they cost a lot of money to maintain.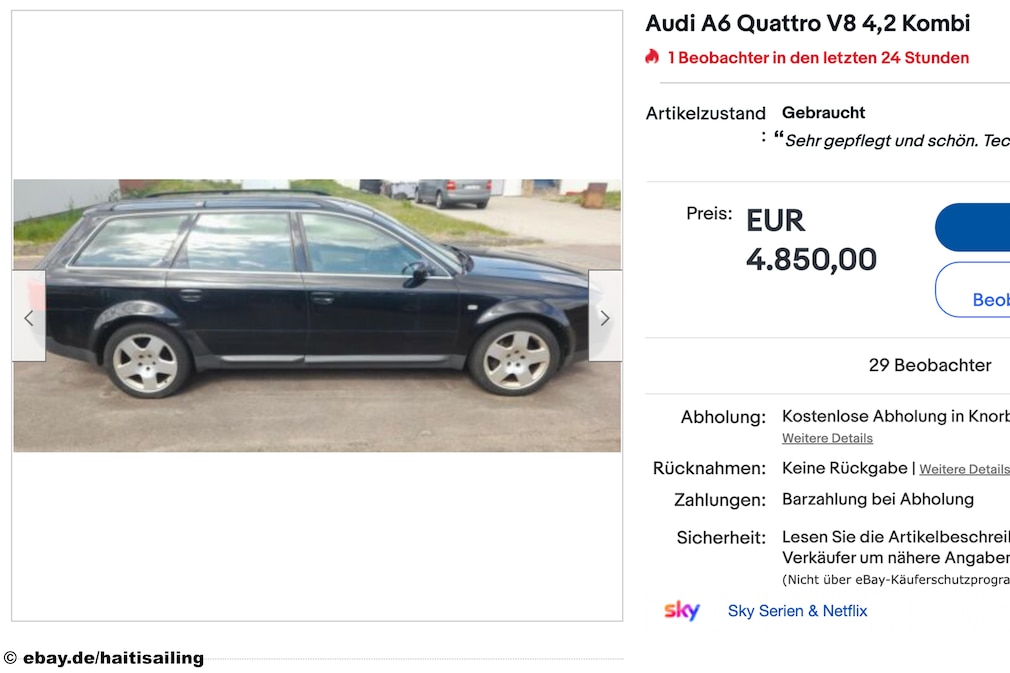 An Audi A6 from the C5 series needs to be carefully examined before signing the sales contract. According to the experience of AUTO BILD readers, for example, the brake discs quickly wear out. The wheel suspension can deflect, and the TÜV at the time complained about too much play in the steering.
Experts call the electrics one of the main weaknesses of this A6 generation: immobilizer, central locking, the windows and the battery like to go on strike.