Cars
Economical space saver: Buy cheap used Dacia Lodgy
An end without a direct successor – this fate befell exotic passenger car series in particular. But sometimes it also affects popular volume models, such as the Dacia Lodgy, the end of which was announced two years ago and whose indirect successor could most likely be the new Jogger.
However, the jogger does not come close to the qualities of "Germany's cheapest family van" (Dacia advertising). This is mainly due to the low new price of the Lodgy, which gave many people without a large wallet easy access to mobility. Fortunately, the selection on the used car market is still comparatively large, so that frugal large families also have a chance. For example with this inexpensive example.
The Dacia Lodgy SCe 100 was ordered in the "Essential" entry-level equipment and was first registered in February 2019. It comes first-hand and has clocked up a moderate 32,017 kilometers in three and a half years on the road.
Since the series is known for its robustness, this Lodgy should give its new owner many years and even more kilometers to enjoy.
Matching the equipment variant, the entry-level engine also ensures propulsion. The four-cylinder SCe 100 naturally aspirated petrol engine has a maximum output of 102 hp from its 1.6 liter displacement, and the torque is at least 156 Newton meters. The gear changes always took place via the standard five-speed manual transmission.
Functional chic and lots of space
Looking at the equipment details, there is what to expect from a basic version of the Dacia: functionality. Nevertheless, there are also a few comfort features such as a multifunction steering wheel, a hands-free system and a CD player on board the Lodgy. But the Dacia van scores in terms of variability and space, because the Lodgy offers space for up to 2617 liters behind the front seats. An almost unbeatable value.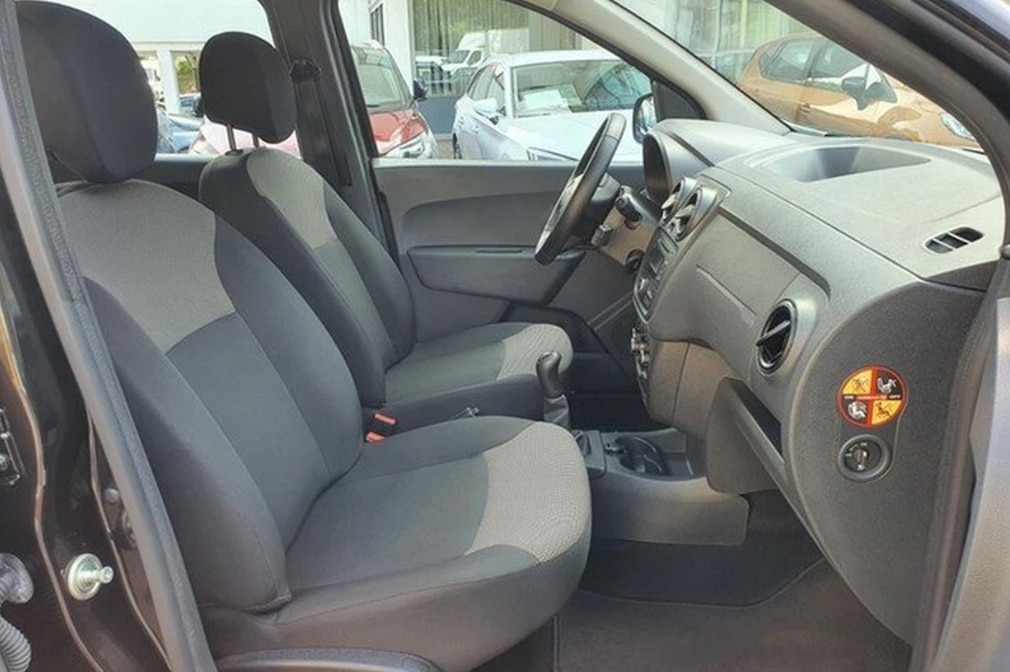 The black Dacia Lodgy SCe100 is in really great condition and with a used car guarantee at the Renault dealership (Renault Retail Group Deutschland GmbH, Used Car Center HH-Wendenstraße) in Hamburg, ready to be viewed and picked up.
In view of rising new and used car prices, the price tag on the Romanian is really a sensation: only 10,990 euros are being called for the functional family transporter.