Cars
Electric buggy: Dacia presents a wacky study
Simple and practical are words that quickly come to mind when it comes to Dacia. But not so with the latest study by the Czechs – the Manifesto. No windows (no windscreen either), no doors, no roof (in the usual sense). And unlike the Jeep Wrangler, these are not only removable, but simply not intended. But keep in mind that this is just a study. It is unlikely that the Manifesto will actually go into production.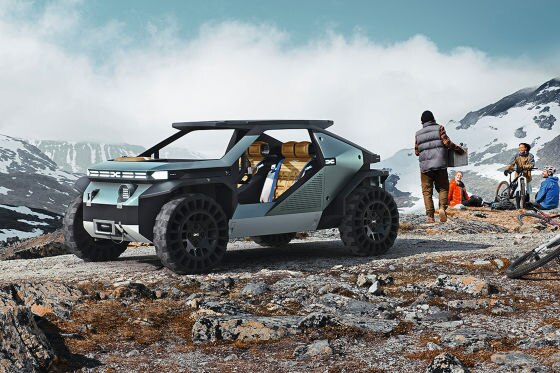 Headlight or flashlight?

But what is the Manifesto? At first glance an electric off-road buggy. And that's what the concept car is thanks to all-wheel drive and high ground clearance. In fact, Dacia has incorporated some interesting and unusual details. For example, the Manifesto gets by with just one headlight – and this can also be used as a portable flashlight. And should you ever camp far away from civilization, a removable battery can serve as a power source.
The sleeping bag is always with you

Since the study drives without any protection from rain, mud and storms, unless the car is stationary and the rain is splashing down vertically, the small canopy should be sufficient and the entire interior is washable. And the seat covers can also be easily removed – and can be used as a sleeping bag.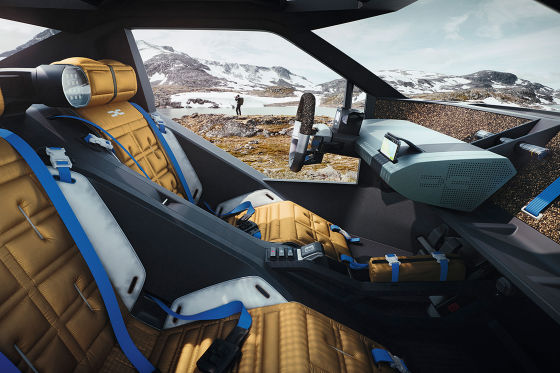 In order for the interior to remain as robust and weatherproof as possible, Dacia completely dispenses with displays or other infotainment. It is more likely that your own cell phone will serve as a navigation device, because a holder has been pre-installed for this. Incidentally, the dashboard is made of cork and a large part of the body is made of recycled plastic.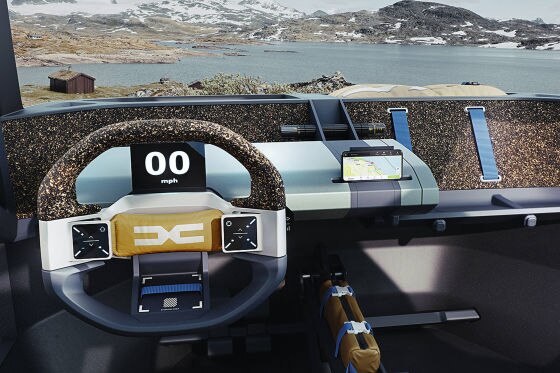 And what to do with the luggage? Because there is no trunk or rear seat. Then only the roof remains. In order to be able to carry different loads, the carrier bars can be moved – depending on the weight. But Dacia does not reveal how much the buggy could carry.

The electric buggy as Dacia's manifesto

And why "Manifesto"? The naming is not very clear, because it cannot be assumed that Dacia will only want to produce off-road buggies in the future and will use the latest study as a kind of manifesto. But the manufacturer announces that the off-road vehicle should definitely offer an insight into the future electric range of the brand. It remains to be seen whether Dacia will actually follow the path of the Manifesto – at least in part – or whether it will continue to focus entirely on particularly inexpensive models.