Cars
Finn brings China models from Wey and Ora in the car subscription
wey? Never heard! Ora? No, that's not a perfume, but like Wey, a car brand of the Chinese conglomerate
Great Wall Motor
(GWM). Wey caused quite a stir at the IAA 2021 in Munich with the Coffee 01 and announced its market entry in Europe with this SUV. Now the time has come: Wey and Ora want to open a headquarters in Munich in 2022.
In order to quickly gain a foothold in the German market, the parent company GWM is cooperating with the car subscription provider Finn, which is also based in Munich. Initially, 1000 cars from Wey and Ora are to be offered at a flat rate in Germany. "The need for flexible and simple mobility is growing rapidly," says Nils Dobberstein from Finn.
In 2021, Finn concluded almost 10,000 subscription contracts, and for this year the company is aiming to triple growth to 30,000 cars. Dobberstein: "At the moment, however, our growth is limited due to the lack of semiconductors in the automotive industry. Therefore, the cooperation with GWM is an important success."
Auto-Abo is intended to make the brands of the GWM Group known

GWM itself hopes that Finn will quickly increase its level of awareness. In fact, market entry via traditional car dealerships and the classic new car business is likely to become significantly more difficult, expensive and lengthy. Seen in this way, providers of car subscriptions are playing an increasingly important role in car sales.
Especially for newcomer brands from China, subscription providers could become a Trojan horse with which they infiltrate the German market in order to help their (still) unknown cars to be successful.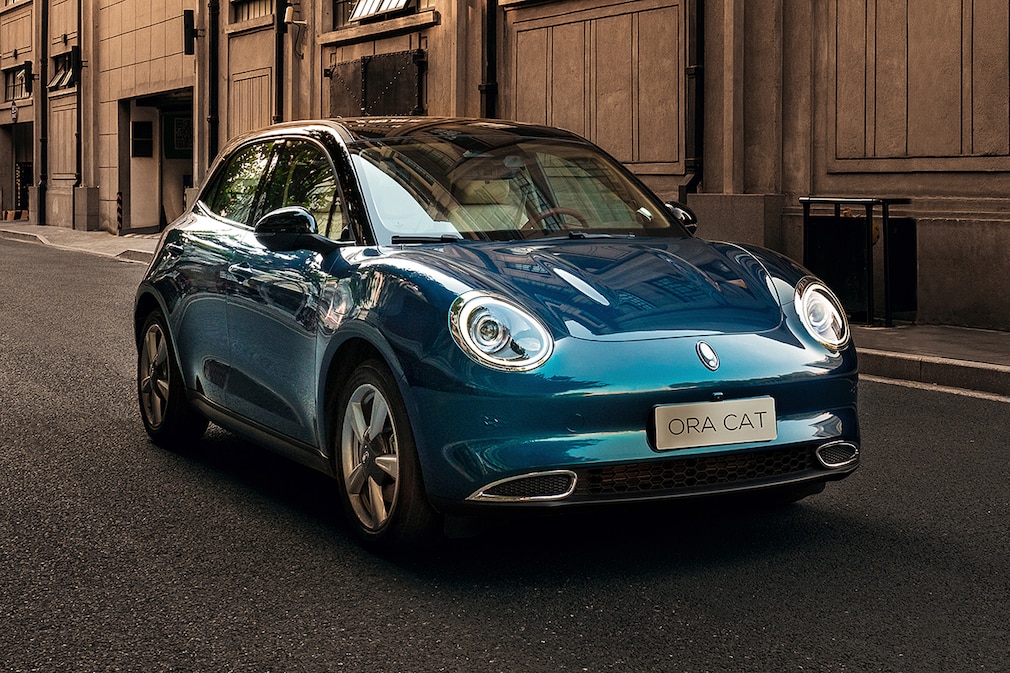 In any case, Finn has already gained experience with Chinese electric models. The traditional British brand MG, which has belonged to the Nanjing Automobile Group since 2005, has been offering the all-electric MG ZS in Germany for a few months. Finn had the small e-SUV for a monthly rate of 289 euros. A smash price! The MG ZS sold out in no time.
The same happened with the Aiways U5. The full-size SUV with lots of space, comfort and a good range was available in autumn 2021 from a monthly rate of 399 euros. This car was also only briefly on the homepage and then sold out.
Monthly rate for the Wey SUV Coffee 01 could be 500 to 600 euros

The times when China cars like Landwind and Brilliance made negative headlines with catastrophic crash tests and lousy workmanship seem to be over. In terms of quality and safety, the cars are now at the level of European models. Accordingly, reservations about cars made in China are disappearing quickly.
Advantage are of course primarily low prices. With an expected monthly rate of 500 to 600 euros per month for the full-size SUV Coffee 01, the Wey would be at about the level of a VW ID.3, which VW can subscribe to directly from the factory.
Be that as it may, additional subscription offers are good news for motorists. It is a well-known fact that competition stimulates business and drives down prices.