Cars
Formula 1 – Bottas: "Alfa Romeo's attitude to life is different"
Mr. Bottas, since you left Mercedes you seem more relaxed than before. What made you thrive on Alfa Romeo?
Valtteri Bottas: Because I can work here without feeling any negative pressure. For five years I had to deal with a lot of pressure at Mercedes. I've only ever had a one-year contract in recent years and never knew whether it would continue there or not. That sucks.
But you never let it be known that you were affected.
Of course not. But in a situation like this, you can't just switch off and recharge your batteries mentally and concentrate fully on the actual job of driving. Every driver has immense pressure in Formula 1 that he has to and can deal with. But even this condition has a limit that must not be exceeded, otherwise performance will suffer.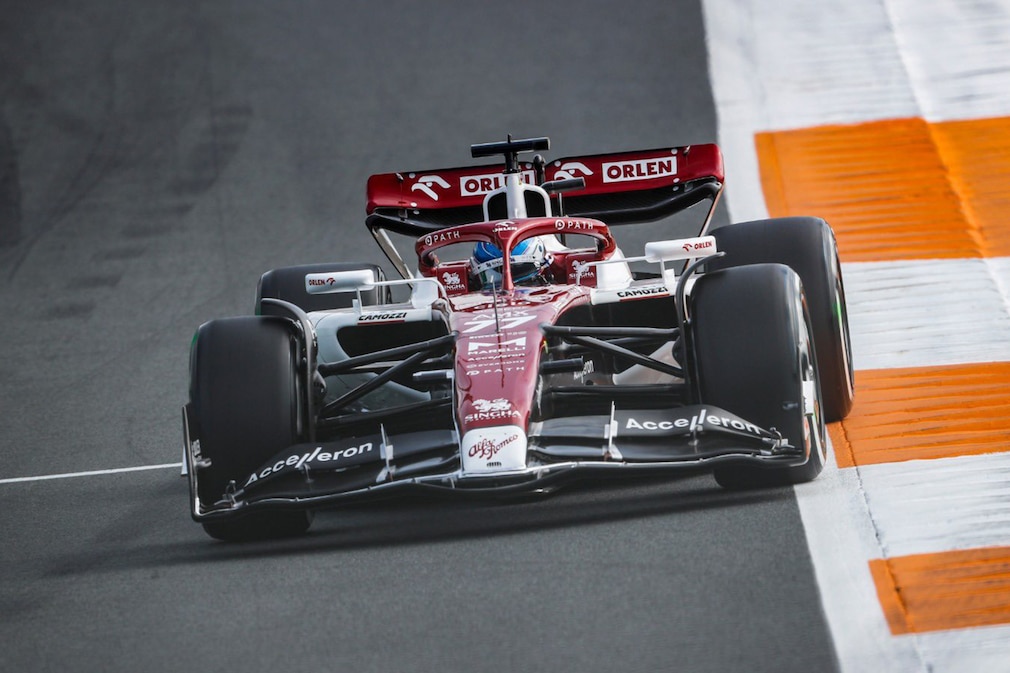 You have a multi-year contract with Alfa and were able to convince with fifth place in Imola.
Exactly. Because the attitude towards life here at Alfa Romeo is different: firstly, it's always good to work with new people. In addition, the project with Alfa is designed for several years. This gives you the necessary security and also the necessary trust.
That means you can have a lot of fun and satisfaction in Formula 1 if you don't have a chance of winning?
Yes of course. Because I have a different task here in the team, more responsibility. The feeling I have now when I'm fifth or sixth is just as satisfying as winning with Mercedes.
How can you define this satisfaction even more precisely?
It's the small steps of advancement that you see. That the measures you suggested take effect. For example in vehicle tuning. It's great to see that the car is really going faster because you had an idea and the team listens to you.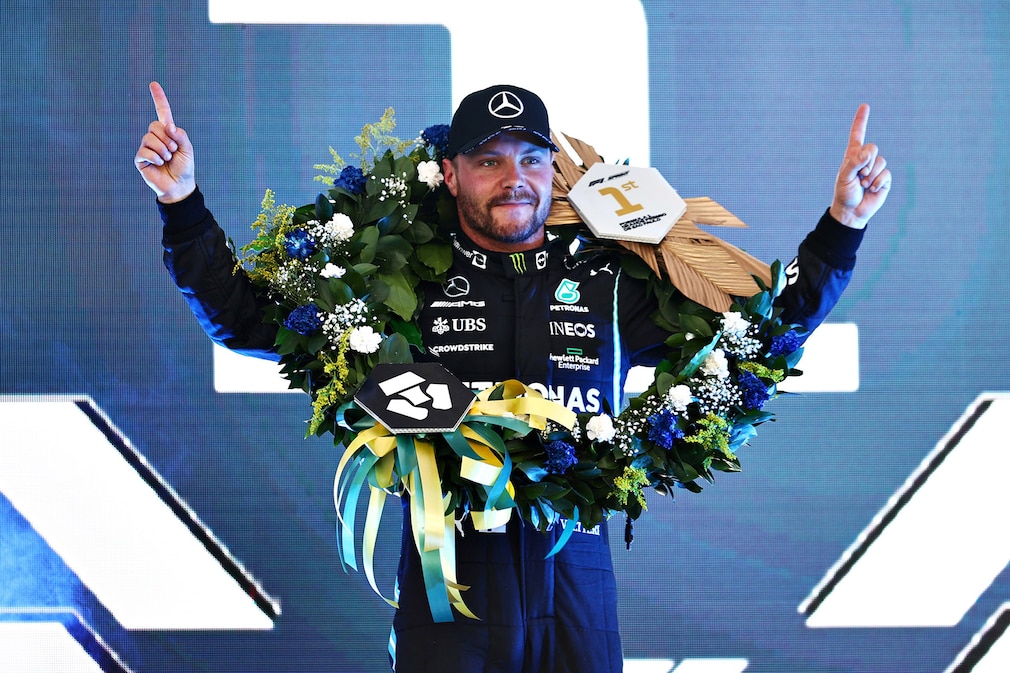 At Mercedes you often had the impression that there was Lewis Hamilton first, then nothing for a long time and then there was a number 2 driver who was just there because a team has to compete with two drivers. You seem to have a different role at Alfa…
I just can approve that too. I don't want to use the word number 1 driver, but I feel the responsibility and the trust that is given to me here to make the car and the team better. My role here is far more than just driving the car. And yes, I didn't have that feeling at Mercedes by a long shot.
Does that make you a better driver now?
That is hard to say. I think that I have often performed very well at Mercedes as well. Of course not as often as I would have liked.
There is speculation that Audi could join Sauber in the future. How much does your experience with Mercedes help you in building a team?
Bottas (laughs): I can't say anything about Audi. It wouldn't change anything for me personally. But yes, the experience with Mercedes was important. You not only learn what a gigantic apparatus is behind it, but also what mechanisms you need in order to be successful in the end.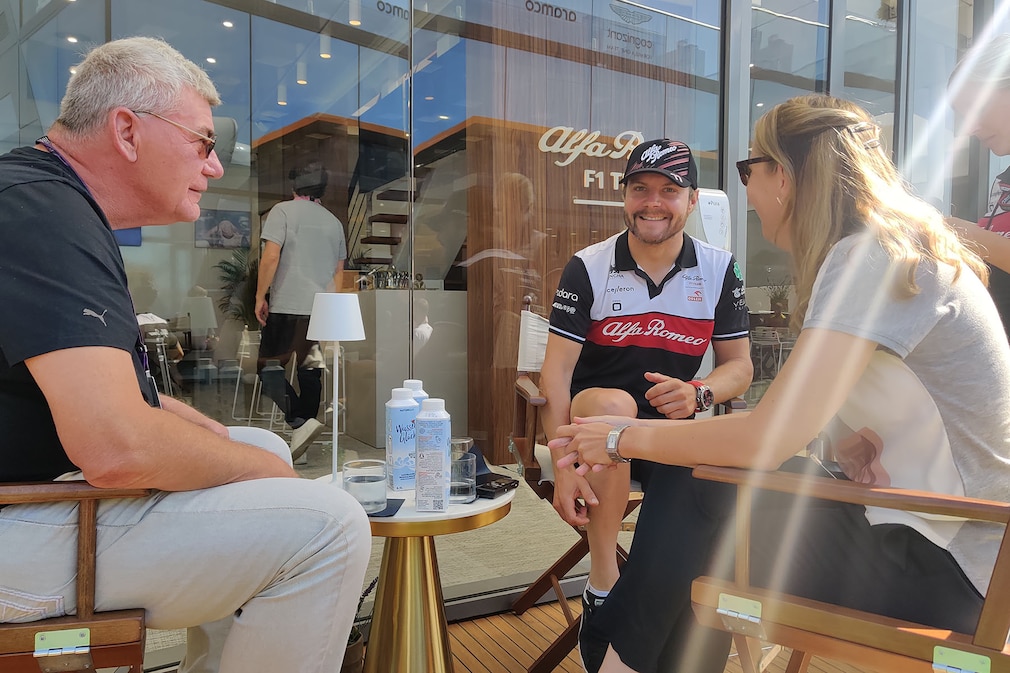 You're always smarter afterwards. Nevertheless: If you had known at the end of 2016 how everything was developing: would you have accepted the offer to replace Nico Rosberg at Mercedes again?
A good question that I find very difficult to answer. I dont know. All I know is that I don't want to be anywhere else at the moment but here at Alfa.
Would you do something differently today?
Possible, yes. But basically I always tried to give everything. I would do the same thing today because it's in my DNA. However, maybe I should have accepted my support role for Lewis sooner.
Can you compare the situation of Sergio Perez, who is clearly overshadowed by Max Verstappen at Red Bull, with your situation at Mercedes?
Yes, I can understand his situation well. It's anything but easy for him.
What do you think of George Russell? He seems to be really challenging Lewis – also because the team lets him.
Just this much: George is doing a great job. But he has in fact other framework conditions. But the season is not over yet. Let's see what arrows Lewis still has in his quiver. It's a new situation for him not to have a winning car. He has to get used to that first. But he's getting faster and faster. In any case, I see him on the way to his usual level of performance.