Cars
Formula E Gen3: Formula E shows its future
Smaller, lighter, faster. This is what the future of Formula E looks like!
As part of the preseason tests in Valencia (Spain), the electric formula allowed a first look at the new Gen3 cars from the 2022/23 season.
Then the series wants to make a major leap in innovation and bring what it claims to be the most efficient formula racing car in the world on the road.
The details: 40 percent of the energy is generated through recuperation alone. This is made possible by an additional motor on the front axle, which can regain 250 kW when braking. On the rear axle it should even be 350 kW.
Another advantage: thanks to the generators on both axles, the racer no longer needs a hydraulic brake system – that saves weight. This fits: The new Batmobile should be even smaller than the old one and thus be more agile to steer in the narrow street circuits.
This is also necessary because the new rear-wheel drive has an output of 350 kW (475 hp). This means that, in theory, top speeds of 320 km / h are possible.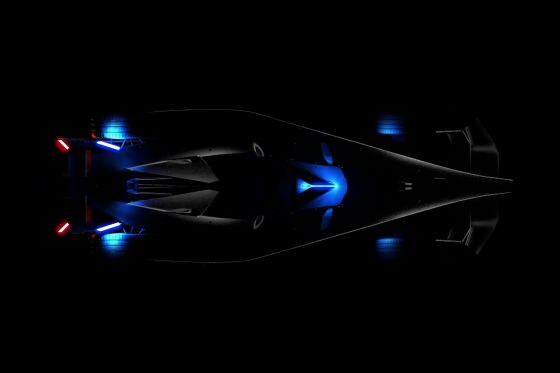 But no more innovation without a sustainable aspect. Formula E wants to produce the Gen3 car in a completely climate-neutral way and recycle defective parts. With the help of a process from the aerospace industry, carbon parts are to be recycled into fibers for other areas. The tires must consist of 26 percent sustainable materials.
"When developing the Gen3 car, we wanted to show that high performance, efficiency and sustainability can coexist without compromise," says Formula E CEO Jamie Reigle. "Together with the FIA, we have built the most efficient and sustainable high-performance racing car in the world, which has been perfectly adapted to its living space: racing on street circuits in a wheel-to-wheel battle. We look forward to seeing how he will inspire and excite the next generation of motorsport fans in cities all over the world from Formula E season 9 onwards. "
Even FIA President Jean Todt praises: "The new Gen3 racing car of Formula E is a car that was developed at the interface between high performance, efficiency and sustainability."
In the new season, which will take place on 28./29. January 2023 will start in Saudi Arabia, but the 250 kW Gen2 cars will still be in use.